You searched by Author Name : Gerald Cliff, Ph.D.
Search Results: 1 - 1 of 1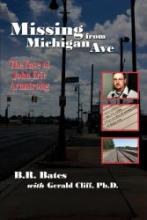 Author(s): B. R. Bates, Gerald Cliff, Ph.D.
In late 1999, women began disappearing from Detroit's thriving areas of prostitution. The following spring of 2000, when the bodies of three of them were discovered on a seedy stretch of railroad tracks in the southwest part of town, police realized there was a serial killer operating in the Motor C...