RETURN TO SEARCH RESULTS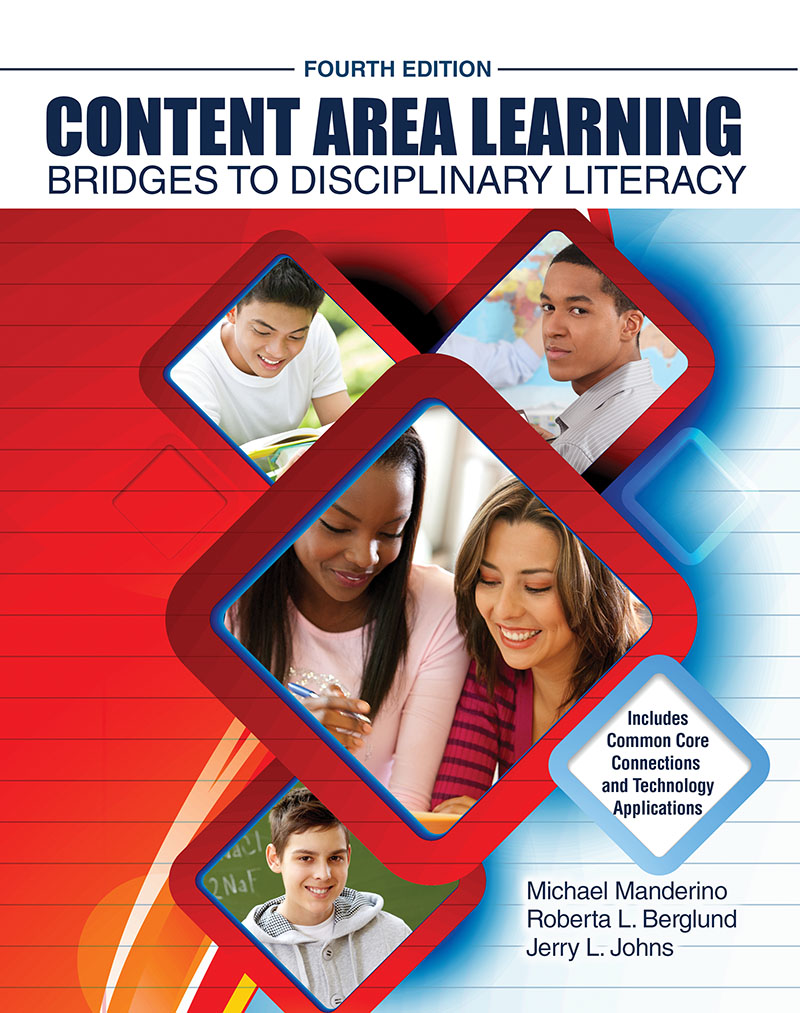 Details: Electronic Delivery EBOOK | 180 days |
Content Area Learning: Bridges to Disciplinary Literacy is a practical and useful book for a wide range of professionals in middle and high schools, including content area teachers and those working with student in literacy intervention support courses. Ideal for school, district, and other types of professional development programs, it will also be a helpful supplement in undergraduate and graduate reading and language arts classes.
NEW to the fourth edition of Content Area Learning:
Addresses current scholarship that emphasizes disciplinary literacy. This book serves as a guide for teachers to bridge content area literacy strategies to the discipline-specific literacy strategies required to learn deeply in English Language Arts, Mathematics, Science, and History/Social Studies.
Shares ways that the strategies can be used to help students meet the demands of the Common Core State Standards – strategies address the key shifts in the standards that include close reading, multiple text synthesis, comparative analysis, and text dependent comprehension.
Provides ideas for implementing strategies using web-based and iPad application technologies.
Content Area Learning: Bridges to Disciplinary Literacy features strategies:
with specific connections to the Common Core.
presented with a unique and helpful Quick Reference Guide that quickly shows Common Core State Standards and Disciplinary Considerations.
which are accompanied by one or more reproducibles to be used or adapted for student use.
Annotation
Bookmarks
SMART
Sticky Notes
Text Coding
Discussion Web
Double-Entry Journal
Frayer Model
GIST
I-Chart
Informational Text Structures
Intra-Act
Knowledge Rating
List-Group-Label
Multiple-Text GIST
Observation-Inference Chart
Plot/Concept Relationships
Possible Sentences
Question-Answer Relationships (QARs)
Role, Audience, Format, Topic (RAFT)
Save the Last Word for Me
Say Something
Select Three and Reflect (STAR)
Semantic Feature Analysis (SFA)
Semantic Mapping
Synthesis Journal
Vocabulary Self-Collection
Strategy (VSS)
Word Map
Word Sort
Ebook
$23.15
ISBN 9781465246684
Details Electronic Delivery EBOOK 180 days