RETURN TO SEARCH RESULTS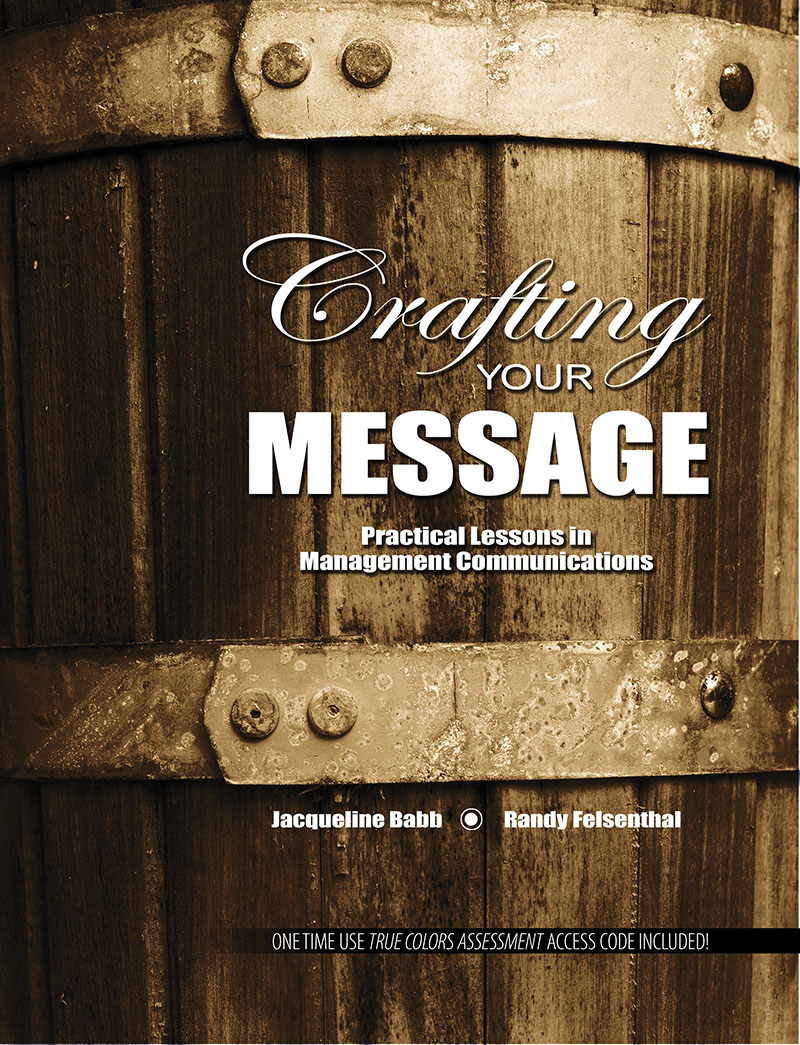 Details: eBook w/AWP, AWLP and AWI | 180 days |
We communicate from the moment we are born. The back and forth of messages is at the core of fulfilling needs. It makes you wonder why communication becomes a challenge as we reach adulthood, and especially in the workplace. Misunderstandings, cultural differences, and alternate agendas make the communication task fraught with unintended consequences.
Professors Babb and Felsenthal bring dozens of years of professional and teaching experience to the question of, "how can we communicate most effectively?" The answer lies in knowing yourself and learning about the people around.
Crafting Your Message begins with the True Colors Assessment, an online framework that will set a baseline for your communication preferences. Chapters describe theories behind communication and give you exercises to apply those theories to your own skills. The workbook provides the tools to understand your communication style, how to truly listen, logic behind motivation, the ins and outs of corporate culture, and how to bring all of it together to ultimately get what you want.
1. Introduction
2. How to Use This Workbook
3. The Basic Communication Building Blocks
4. Organizational Culture
5. Motivation
6. Listening and Nonverbal Communications
7. Diversity
8. Decision Making
9. Change Management
10. Conflict Management
11. Leadership
12. This Isn't the End. It's the Beginning.
13. Author Bios: Jacqueline Babb and Randy Felsenthal
13. Sources
14. Additional Learning Exercises
Ebook Package
$51.40
ISBN 9781792450181
Details eBook w/AWP, AWLP and AWI 180 days