RETURN TO SEARCH RESULTS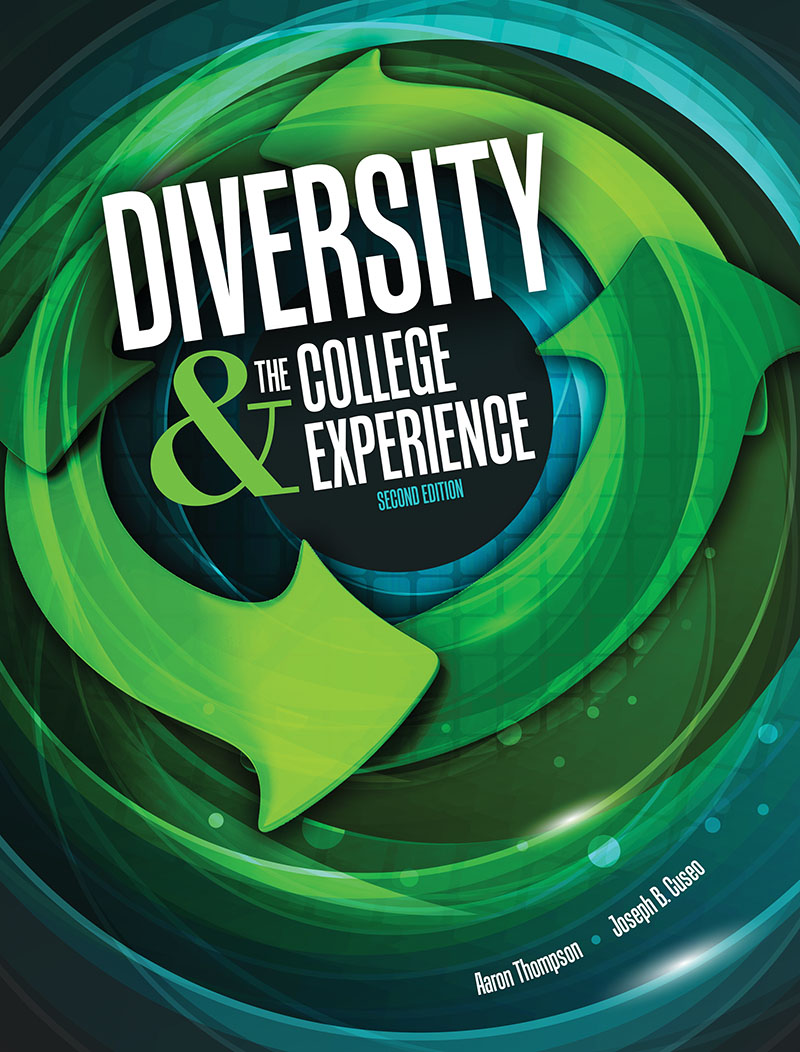 Details: Electronic Delivery EBOOK | 180 days |
Diversity and the College Experience provides practical, research-based recommendations. This text contains specific action strategies recommended throughout.
This book will:
enhance student understanding and appreciation of diversity.
motivate students to experience diversity by identifying its benefits to educational, person and professional development
supply students with specific strategies for making the most of diversity in college and beyond.
Diversity and the College Experience is infused with the following principles of effective learning:
Reflections – a question is posed to activate thoughts and feelings about the chapter topic at the start of each.
Multiple Modes of Information Input – information is delivered through a variety of formats that include diagrams, pictures, and images.
Snapshot Summaries – boxes containing summaries of key concepts and strategies appear throughout the book.
"Did You Know?" Inserts – these contain historical milestones, interesting facts, and prevailing myths relating to diversity.
Sidebar Quotes – quotes from famous and influential people relate to and reinforce ideas discussed in the chapter.
Authors' Personal Experiences – each chapter contains personal stories bases on the authors' experiences as college professors, as student advisors, and as former college students.
Concept Maps – organize ideas into diagrams, images, and figures.
Internet Resources – provide additional information relating to the chapter's major ideas.
Exercises – designed to help apply the material covered to college experiences and personal life.
Preface
Acknowledgments
About the Authors
Chapter 1 What Is Diversity?
The Spectrum of Diversity
What Is Racial Diversity?
What Is Culture?
What Is an Ethnic Group?
What Is Humanity?
What Is Individuality?
Diversity and the College Experience
Summary
Internet-Based Resources for Additional Information
Chapter Exercises
Chapter 2 Examining the Major Dimensions of Diversity
Ethnic and Racial Diversity
Native Americans (American Indians)
Hispanic Americans (Latinos and Latinas)
African Americans (Blacks)
Asian Americans
Gender Diversity: Women
Sexual Diversity: Gay, Lesbian, Bisexual, and Transgender (GLBT)
Socioeconomic Diversity
Diversity in Level of Education
Diversity in Occupational Prestige
Diversity in Income
International Diversity
Religious Diversity
Generational Diversity
Individual Diversity (Individual Differences)
Personality Traits
Abilities or Talents
Summary
Internet-Based Resources for Additional Information
Chapter Exercises
Chapter 3 The Benefits of Experiencing Diversity
Diversity Promotes Self-Awareness
Diversity Stimulates Social Development
Diversity Enriches the Multiple Perspectives Developed by a College Education
Dimensions of a Chronological Perspective: Past, Present, and Future
Historical Perspective
Contemporary Perspective
Futuristic Perspective
Dimensions of a Social–Spatial Perspective: From the Self to the Wider World around Us
The Perspective of Self
The Family Perspective
The Community Perspective
The Societal Perspective
The National Perspective
The International Perspective
The Global Perspective
The Perspective of the Universe
The Synoptic Perspective: Integrating Diverse Perspectives into a Unified Whole
Diversity Deepens Learning
Diversity Elevates the Quality of Thinking and Problem Solving
Diversity Stimulates Creative Thinking
Diversity Enhances Career Preparation and Career Success
Summary
Internet-Based Resources for Additional Information
Chapter Exercises
Chapter 4 Overcoming Stumbling Blocks and Barriers to Diversity: Stereotypes, Prejudice, and Discrimination
Ethnocentrism
Denial of Privilege
Stereotyping
Prejudice
Discrimination
Segregation
Causes of Prejudice and Discrimination
Feeling Comfortable with the Familiar and Uncomfortable with the Unknown or Unfamiliar
Using Selective Perception and Selective Memory to Support Prejudicial Beliefs
Mentally Categorizing People into "In" and "Out" Groups
Perceiving Members of Other Groups as More Alike than Members of One's Own Group
Tendency for Majority Group Members' Attitudes to be More Strongly Influenced by Negative Behaviors Committed by Members of Minority Groups than by Members of their Own (Majority)
Group
Rationalizing Prejudice and Discrimination as Justifiable
Strengthening Self-Esteem by Identifying with a "Superior" Group
A Personal Development Model for Overcoming Bias and Appreciating Diversity
Stage 1. Awareness
Stage 2. Acknowledgement
Stage 3. Acceptance
Stage 4. Action
Summary
Internet-Based Resources for Additional Information
Chapter Exercises
Chapter 5 Making the Most of Diversity in College and Beyond
Devising an Action Plan for Infusing Diversity into Your College Experience
Strategies for Acquiring Knowledge about Diverse Cultures
Strategies for Making Contact with Members of Diverse Groups
Interpersonal and Intercultural Communication Skills
Human Relations Skills (a.k.a. "People Skills")
Taking a Leadership Role with Respect to Diversity
Reflect on Your Experiences with Diversity
Summary
Internet-Based Resources for Additional Information
Chapter Exercises
References
Glossary
Index
Ebook
$33.00
ISBN 9781465247094
Details Electronic Delivery EBOOK 180 days