RETURN TO SEARCH RESULTS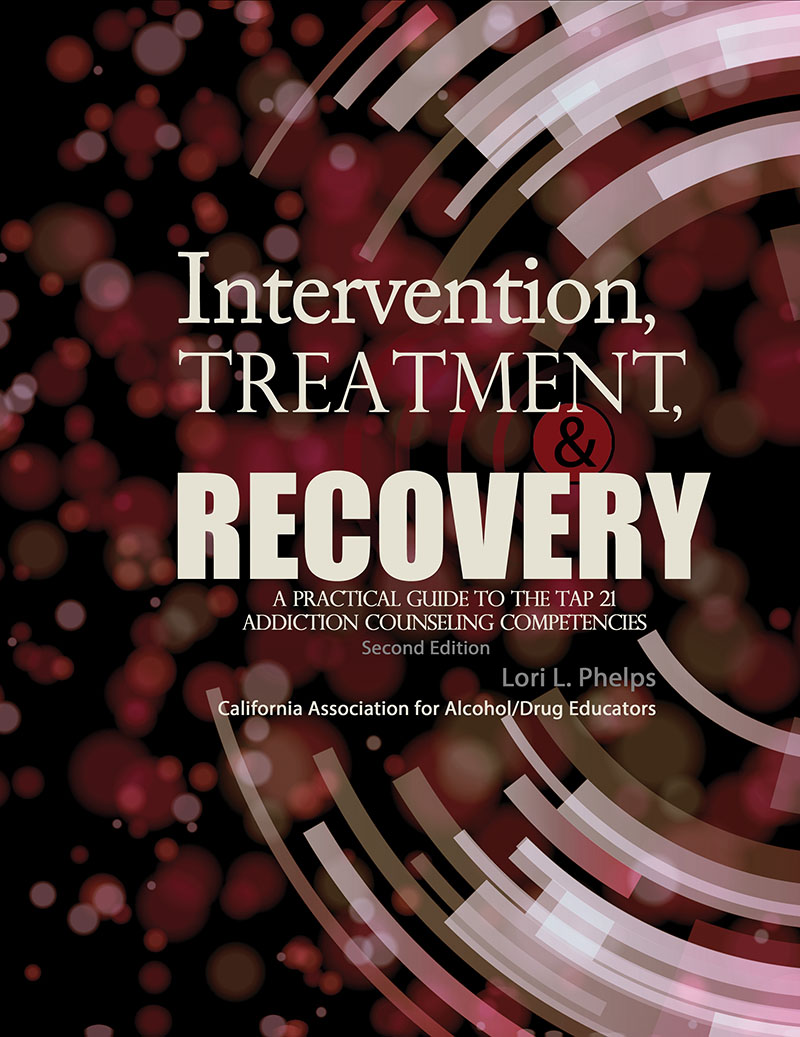 Intervention, Treatment, and Recovery: A Practical Guide to the TAP 21 Addiction Counseling Competencies
Author(s): Lori Phelps
Edition: 2
Copyright: 2015
Pages: 384






Details: Electronic Delivery EBOOK | 180 days |
---
The Book Every Addiction Counselor Should Have
The Addiction Counseling Competencies: The Knowledge, Skills, and Attitudes of Professional Practice (Technical Assistance Publication [TAP] 21), developed by the National Curriculum Committee of the Addiction Technology Transfer Center (ATTC) Network, is an evidence based body of work that identifies competencies that are essential to the effective practice of counseling for psychoactive substance use disorders. TAP 21 has been the benchmark by which curricula are developed and educational programs and professional standards are measured for the field of substance abuse treatment in the United States since it was first published in 1998.
When an updated edition of the TAP 21 was released in 2006, it became clear that what educators, students and counselors needed was a simple way to teach, learn, understand and practice the competencies outlined in the TAP 21.
Intervention, Treatment and Recovery: A Practical Guide to the TAP 21 Addiction Counseling Competencies, was developed to meet that need. In it, the reader will find a useful overview of each competency, as well as exercises, case studies, instruments and additional resources that will bring the competencies to life and make the TAP 21 accessible in one simple workbook.
Chapter One: Introduction to the TAP 21 Lori Phelps
Chapter Two: Transdisciplinary Foundation I: Understanding Addiction Barbara Lawrence, Lori Phelps
Chapter Three: Transdisciplinary Foundation II: Treatment Knowledge Lori Phelps
Chapter Four: Transdisciplinary Foundation III: Application to Practice  Lori Phelps
Chapter Five: Transdisciplinary Foundation IV: Professional Readiness Jack Kearney, Lori Phelps
Chapter Six: Practice Dimension I: Clinical Evaluation Lori Phelps
Chapter Seven: Practice Dimension II: Treatment Planning  Ben Eiland, Jack Kearney
Chapter Eight: Practice Dimension III: Referral  Jack Kearney, Dennis Wade
Chapter Nine: Practice Dimension IV: Service Coordination  Melinda Moneymaker, Angela Stocker
Chapter Ten: Practice Dimension V: Counseling Element: Individual Counseling  Robin Staton
Chapter Eleven: Practice Dimension V: Counseling Element: Group Counseling  Greg Granderson, Dick Wilson, Lori Phelps
Chapter Twelve: Practice Dimension V: Counseling Element: Counseling Families, Couples, and Significant Others   Lynn Delvaux, Lori Phelps
Chapter Thirteen: Practice Dimension VI: Client, Family, and Community Education  Carlton Blanton, Tandy Iles, Lori Phelps
Chapter Fourteen: Practice Dimension VII: Documentation Carlton Blanton, Lou Hughes, Patrick Hughes
Chapter Fifteen: Practice Dimension VIII: Professional and Ethical Responsibilities  Jack Kearney, Lori Phelps
APPENDIX A: CAADE
APPENDIX B: TRANSDISCIPLINARY FOUNDATIONS BIBLIOGRAPHY 
APPENDIX C: PRACTICE DIMENSIONS BIBLIOGRAPHY
List of Figures
List of Tables 
Ebook
$63.67
ISBN 9781465296160
Details Electronic Delivery EBOOK 180 days