RETURN TO SEARCH RESULTS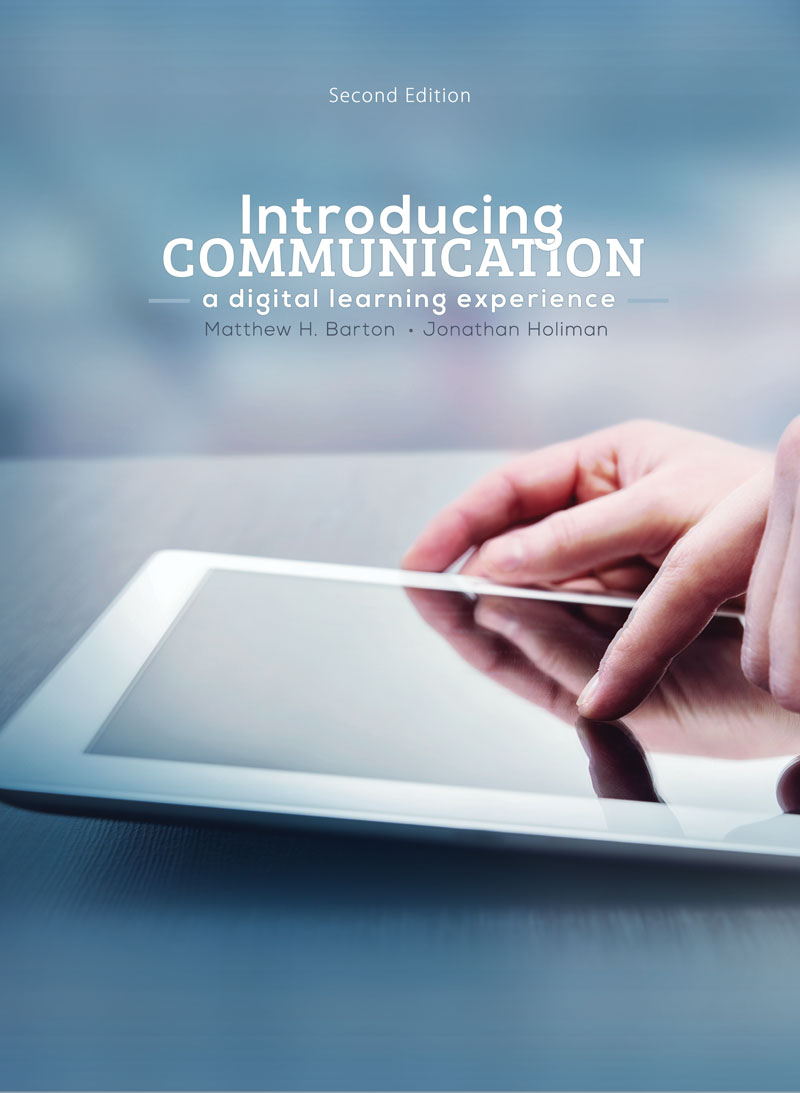 A groundbreaking publication unlike others on the market, Introducing Communication: A Digital Learning Experience provides an immersive multimedia introduction to the dynamic field of communication. The turn-key course package promotes active learning and independent discovery by integrating objectives, knowledge-check questions, interactive activities, links to concepts in popular culture examples (Harry Potter, The Office, Sherlock, etc), self-graded quizzes, gradebook and more.
The course examines elements of basic communication; the development, ethics and delivery of public speaking; listening; and interpersonal communication. In addition, an editable Outline Assistant is utilized throughout the course to help students develop and deliver an effective speech.
Module 1: Communication: Process and Skill Set
Module 2: Topic Selection
Module 3: Relevant Evidence
Module 4: Public Speaking Ethics
Module 5: Effective Organization
Module 6: Outlining
Module 7: Presentation Aids
Module 8: Language
Module 9: Effective Delivery
Module 10: Informative Speaking
Module 11: Persuasive Speaking
Module 12: Self, Perception and Listening
Module 13: Forming Relationships
Module 14: Maintaining Relationships
Module 15: Terminating Relationships
Website
$77.00
ISBN 9781524913144
Details Webcom3 GRL Learn