RETURN TO SEARCH RESULTS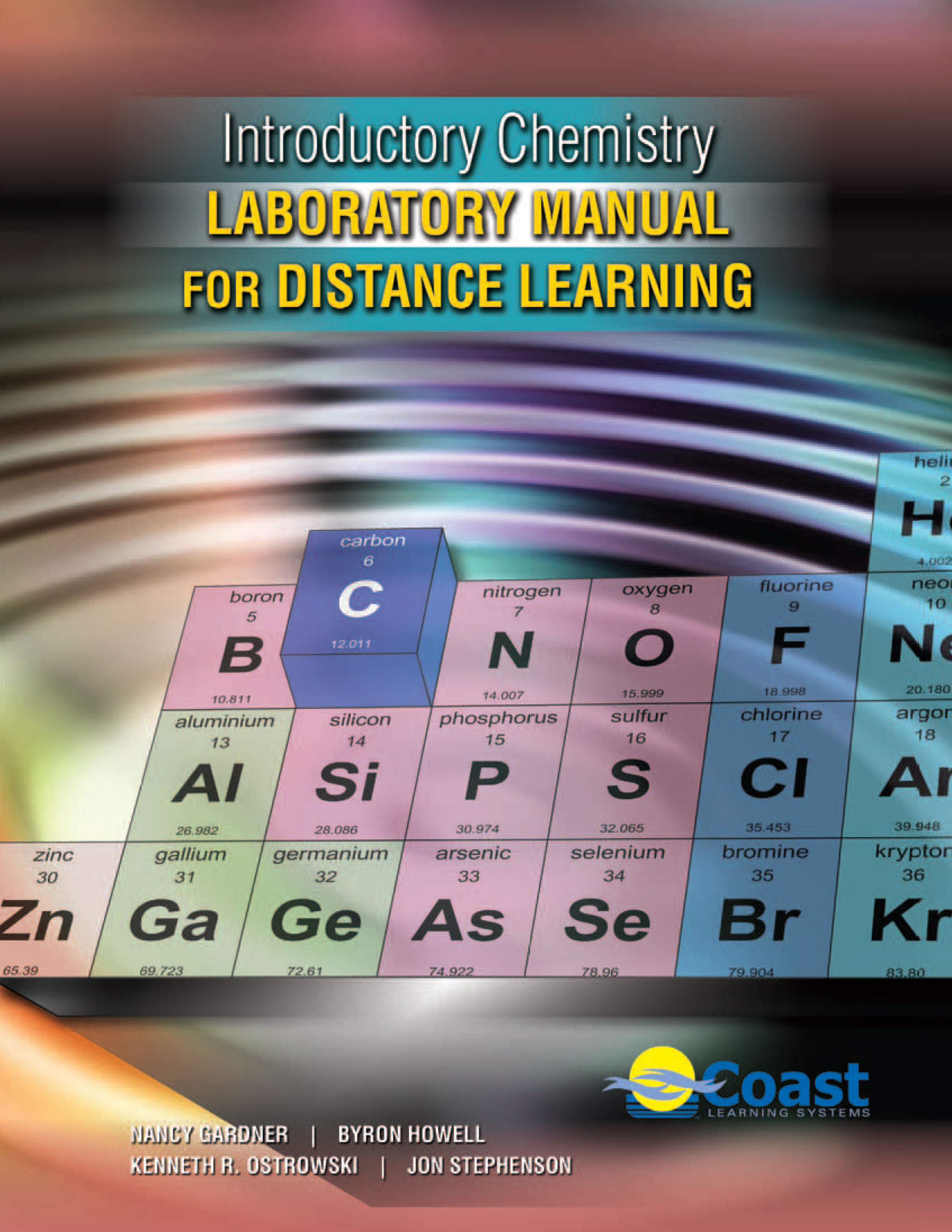 This laboratory kit is a stand-alone chemistry laboratory course which can be used with any introductory, non-majors chemistry course. Although it is written as a distance-learning program, this kit would also work well with an on-campus chemistry course where lab space is not easily available.
This learning system includes:
A laboratory manual with specific learning objectives, experiments, illustrations, and procedures.
Video lessons on CD guide students through the instructions they would normally receive in a classroom.
Self-contained kit with over 50 laboratory supplies for completing the experiments
Questions to help students analyze, review, and apply their knowledge of the material covered.
Recommended Text Also Available for Chemistry Lecture Courses:
Understanding Chemistry in Our World (ISBN 978-0-7575-6017-0)
Complete list of lab materials included with this kit
Acknowledgments
Preface: How to Take This Lab Course

Lesson 1 Chemistry & the Amazing Table
Lesson 2 Bonding: Atomic Glue
Lesson 3 Ionic Compounds: Opposites Do Attract
Lesson 4 Molecules: When Atoms Share Electrons
Lesson 5 Organic Molecules
Lesson 6 Chemical Reactions: Atoms Find New Partners
Lesson 7 Energy Makes Things Happen
Lesson 8 Gases, Liquids, Solids: Going Through Phases
Lesson 9 Solutions: Mixing It Up!
Lesson 10 Rates & Equilibrium: Controlling Reactions
Lesson 11 Acid/Base Chemistry: Proton Power
Lesson 12 Electrochemistry: The Chemistry of Batteries
Lesson 13 Nuclear Chemistry: Nature's Power Pack
Lesson 14 Biochemistry: The Chemistry of Life
Print Package
$151.95
ISBN 9780757579387
Details Print Prod w/Other Material