RETURN TO SEARCH RESULTS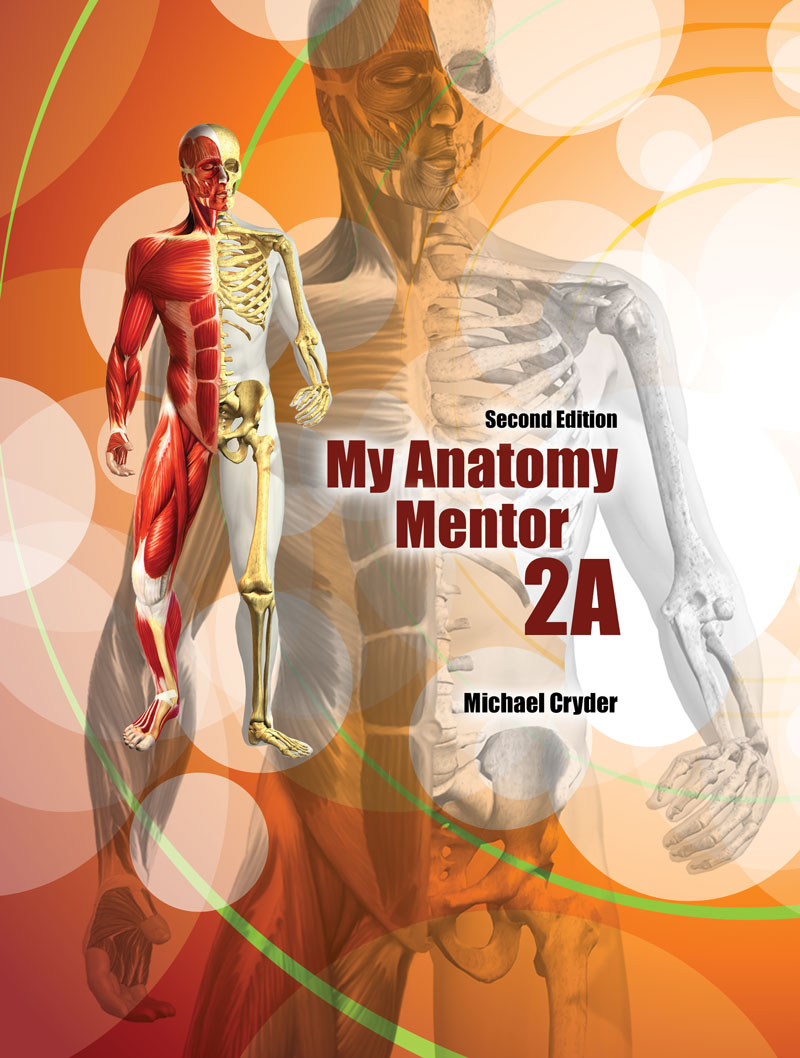 My Anatomy Mentor 2A
Author(s): Michael Cryder
Edition: 2
Copyright: 2017
The information in 2A will form the foundation for what's to come in My Anatomy Mentor 2B.
My Anatomy Mentor 2A covers basic human anatomy and physiology with an emphasis on molecular and cellular biology, tissue types, skeletal and muscle systems, and an introduction to the nervous system through an exploration of the special senses.
This e-text:
allows students to discuss anatomical and physiological principles and relationships.
features basic mathematical tasks, including metric conversions and dosage calculations.
relates basic chemical processes to anatomy and physiology.
discusses the structure and function of cells, cellular components and transport processes.
identifies major skeletal muscles.
integrates principles from different systems to evaluate clinical problems.
and more!
My Anatomy Mentor features:
Pre- and post-quizzes
Assignments
Exercises within each laboratory module
PowerPoint® presentations
Additional resources that coincide with chapter content
Unit 1
Chapter 1: Organization of the Human Body
Chapter 2: The Chemistry of Life
Chapter 3: Cells: The Basic Living Units
Unit 2
Chapter 4: Tissues – The Fabric of Life
Chapter 5: The Integumentary System
Unit 3
Chapter 6: The Skeletal System
Chapter 7: The Axial and Appendicular Skeletons
Chapter 8: Joints
Unit 4
Chapter 9: Muscles and Muscle Tissue
Unit 5
Chapter 10: Introduction to Nervous System – Special Senses
Website
$115.99
ISBN 9781524936891
Details Webcom3 GRL Learn