RETURN TO SEARCH RESULTS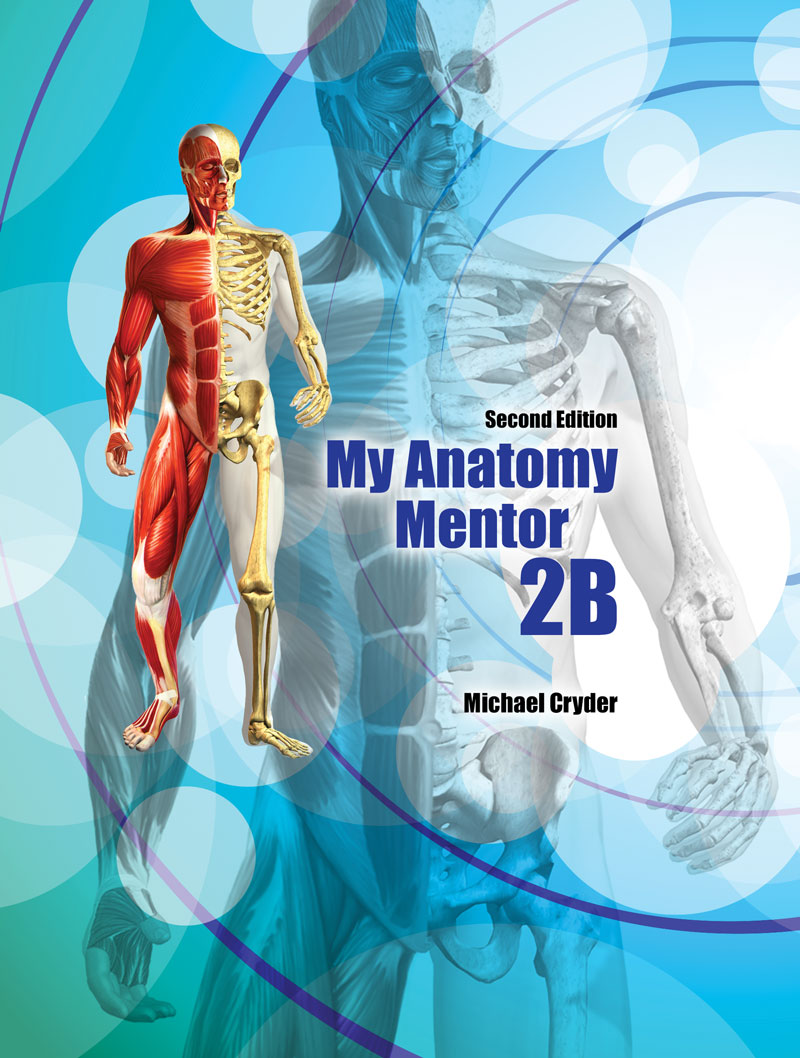 My Anatomy Mentor 2B
Author(s): Michael Cryder
Edition: 2
Copyright: 2018
My Anatomy Mentor 2A is the foundation for the topics covered in 2B.
My Anatomy Mentor 2B dives deeper into the nervous system and also emphasizes the endocrine system, heart anatomy, respiratory system, urinary system and more.
This e-text:
allows students to discuss anatomical and physiological principles and relationships.
features basic mathematical tasks, including metric conversions and dosage calculations.
relates basic chemical processes to anatomy and physiology.
integrates principles from different systems to evaluate clinical problems.
and more!
My Anatomy Mentor features:
Pre- and post-quizzes
Assignments
Exercises within each laboratory module
Additional resources that coincide with chapter content
Unit 1
Chapter 11: The Human Nervous System
Chapter 12: The Central Nervous System
Chapter 13: The Peripheral Nervous System
Unit 2
Chapter 14: The Autonomic Nervous System
Chapter 15: Endocrine System
Unit 3
Chapter 16: Blood
Chapter 17: Heart Anatomy
Chapter 18: Heart Physiology/Cardiac Output
Chapter 19: Cardiovascular Flow and Regulation
Unit 4
Chapter 20: Respiratory System
Chapter 21: Urinary System
Chapter 22: Fluid and Electrolyte Balance
Unit 5
Chapter 23: Digestive System
Chapter 24: Male and Female Reproductive Systems
Chapter 25: Human Conception and Genetics
Website
$109.99
ISBN 9781524951726
Details Webcom3 GRL Learn