RETURN TO SEARCH RESULTS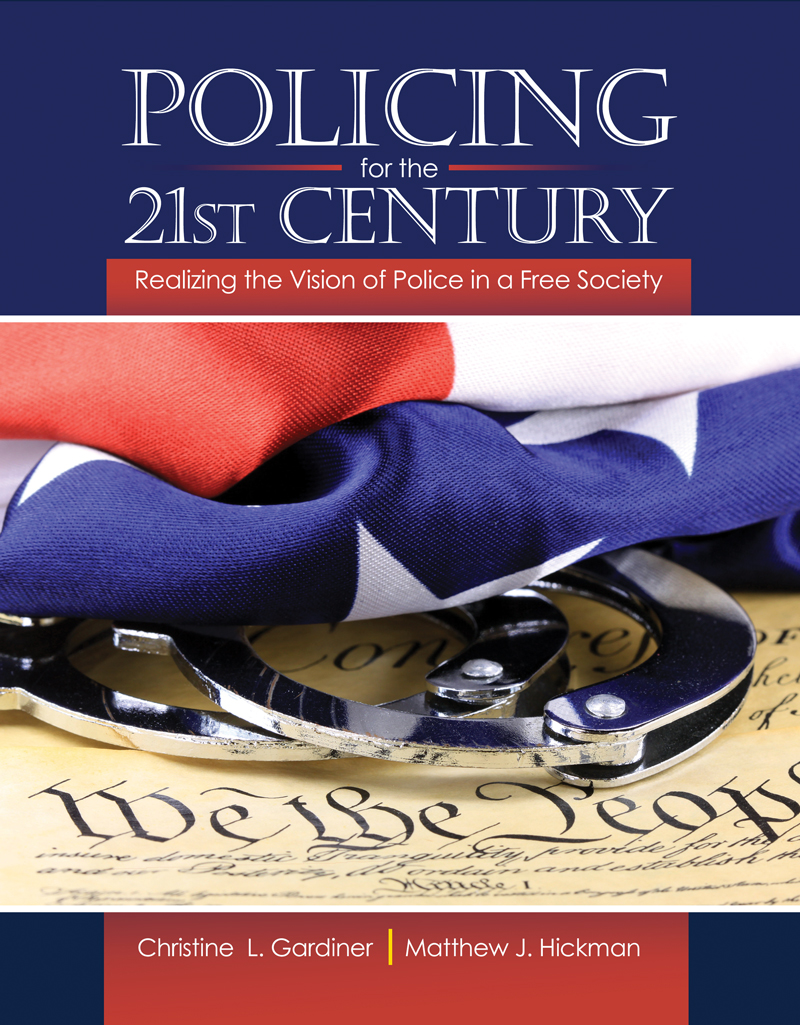 Details: Print Prod w/KHQ | 180 days |
Policing for the 21st Century: Realizing the Vision of Police in a Free Society provides a thematic overview of policing and its role in American society. This text is unique in that it provides extensive information about how police identify community problems, the methods police use to respond to problems, and police interrogation methods.
Policing for the 21st Century:
examines the history and basic functions of law enforcement.
highlights the role of police within a democratic society.
discusses the importance of legitimacy for the system and society at large.
Policing for the 21st Century is divided into four thematic sections:
The Background of Policing highlights the current state of policing in a democratic society and provides the history of policing up to the present day.
Fundamentals of Policing presents the rudimentary facts about the structure and organization of law enforcement as well as characteristics of the job and police officers. Understanding the fundamentals provides a base in moving deeper into topics in subsequent chapters.
Controlling Crime represents the majority of the material pertaining to how law enforcement officers control and prevent crime.
Maintaining Public Trust concludes the text with a discussion of police behavior, legitimacy, and accountability. Emerging issues and the future of policing is presented in this section.
Policing for the 21st Century features:
learning objectives which draw the readers' attention to important concepts and ideas.
key terms defined throughout the chapter.
discussion questions to encourage critical thinking.
suggestions for additional research.
topic boxes used to highlight key concepts/themes and special topics.
charts, tables, and graphics used to enhance students' learning experience.
instructor resources including test bank, lecture outlines, and PowerPoint® slides.
Part 1 Background
1. Democratic Policing
2. The History of Policing: Ancient Roots and Early Policing
3. The History of Policing: Modern Policing in America
Part 2 Fundamentals
4. The Law Enforcement Industry
5. Local Agency Structure and Organization
6. Police Officers: Hiring and Training Guardians
7. Police Discretion
Part 3 Controlling Crime
8. The Basic Functions of Police Work
9. Identifying Problems
10. Responding to Problems
11. Policing Special Populations
12. Investigations and Interrogations
Part 4 Maintaining Public Trust
13. Police Behavior
14. Legitimacy and Accountability in a Democratic Society
15. Policing in the Future
Print Package
$115.76
ISBN 9781792420795
Details Print Prod w/KHQ 180 days