RETURN TO SEARCH RESULTS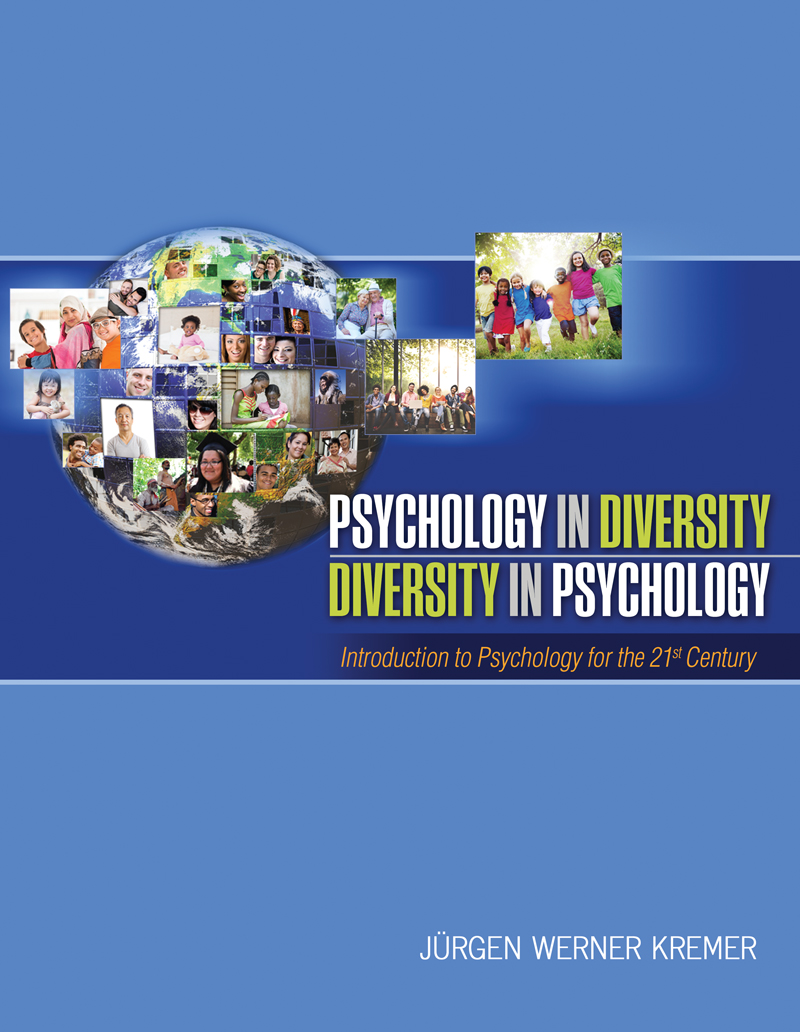 Psychology in Diversity, Diversity in Psychology: Introduction to Psychology for the 21st Century
Author(s): Jürgen W. Kremer
Edition: 1
Copyright: 2017
Purchasing this product gives you instant access to the online course content.
Do you need an accompanying workbook? If so, Click Here
---
Psychology in Diversity | Diversity in Psychology: Introduction to Psychology in the 21st Century takes students on a journey that looks at psychology and their own psyche from a new perspective.
This turn-key online course package encourages students to explore the psychological diversity of humans (psychology in diversity) and the diversity and different approaches within the field of psychology (diversity in psychology).
From an inclusive and transdisciplinary perspective the content helps students to think psychologically and to ask questions small (does a cell have memory?) and large (how can we overcome social polarization?). It is an invitation to enlarge and change your lens on the psychological aspects of our world. The journey is designed not just to be informative, but also transformative.
The online course package includes an eText, interactive activities, automatically graded quizzes, and a gradebook.
Chapter 1: The Varieties of Psychology
Chapter 2: Mind—Biology—Community
Chapter 3: Biopsychology and the Foundations of Neuroscience
Chapter 4: States of Consciousness
Chapter 5: Personality – Our Lens into the World
Chapter 6: Gateways Into Our Worlds – Sensation and Perception
Chapter 7: Memory and Learning
Chapter 8: Emotion and Motivation
Chapter 9: Intelligence and Thinking
Chapter 10: Cycles of Life
Chapter 11: Stress, Trauma, Health, and Well-Being
Chapter 12: Severe Psychological Suffering
Chapter 13: Healing Interventions for Psychological Suffering
Chapter 14: Community, Communitas, and Social Psychology
Chapter 15: The Promise and Future of Psychology
Webcom
$89.10
ISBN 9781524941468
Details WEBCOM, GRT Product