RETURN TO SEARCH RESULTS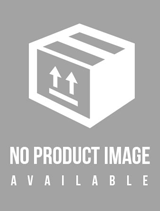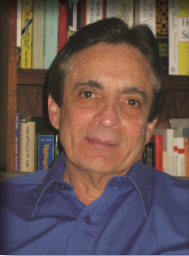 Joseph B Cuseo
Joe Cuseo holds a doctoral degree in Educational Psychology and Assessment from the University of Iowa and is Professor Emeritus of Psychology. For more than 25 years, he directed the first-year seminar—a core college success course required of all new students.
He's a 14-time recipient of the "faculty member of the year award" on his home campus—a student-driven award based on effective teaching and academic advising; a recipient of the "Outstanding First-Year Student Advocate Award" from the National Resource Center for The First-Year Experience and Students in Transition; and a recipient of the "Diamond Honoree Award" from the American College Personnel Association (ACPA) for contributions made to student development and the Student Affairs profession.
+++__Currently, Joe serves as an educational advisor and consultant for AVID—a nonprofit organization whose mission is to promote the college access and college success of underserved student populations. He has delivered hundreds of campus workshops and conference presentations across North America, as well as Europe, Asia, Australia, and the Middle East.

Aaron Thompson
Aaron Thompson is a nationally recognized leader in higher education with a focus on policy, student success and organizational leadership and design. He serves as President of the Kentucky Council on Postsecondary Education and as professor of sociology in the Department of Educational Leadership and Policy Studies at Eastern Kentucky University. He recently served as interim president of Kentucky State University. Thompson holds a doctorate in sociology in areas of organizational behavior and race and gender relations.
His leadership experience spans 27 years across higher education, business and numerous non-profit boards. Thompson has researched, taught and consulted in areas of diversity, leadership, ethics, multicultural families, race and ethnic relations, student success, first-year students, retention, cultural competence and organizational design throughout his career.
As a highly sought after national speaker, Thompson has presented more than 800 workshops, seminars and invited lectures in areas of race and gender diversity, living an unbiased life, overcoming obstacles to gain success, creating a school environment for academic success, cultural competence, workplace interaction, leadership, organizational goal setting, building relationships, the first-year seminar, and a variety of other topics. He continues to serve as a consultant to educational institutions (elementary, secondary and postsecondary), corporations, non-profit organizations, police departments and other governmental agencies.
Thompson has published more than 30 publications and numerous research and peer reviewed presentations. He has authored or co-authored the following books: Changing Student Culture from the Ground Up, The Sociological Outlook, Infusing Diversity and Cultural Competence into Teacher Education, Peer to Peer Leadership: Changing Student Culture from the Ground Up. He also co-authored Thriving in College and Beyond: Research-Based Strategies for Academic Success, Thriving in the Community College and Beyond: Research-Based Strategies for Academic Success and Personal Development, Diversity and the College Experience, Focus on Success and Black Men and Divorce.
Julie McLaughlin
Julie McLaughlin is department chair and professor of the First-Year Experience (FYE) courses, as well as co-chair of the FYE Advisory Committee, at Cincinnati State Technical and Community College. She has an M.A. in College Student Personnel from Eastern Michigan University. Julie is responsible for assisting in the creation of the three FYE courses that are offered at Cincinnati State, as well as the Psychology of Leadership course whose students serve as peer mentors in FYE courses. She is also responsible for overseeing the FYE curriculum and Instructor Development Program, with the assistance of full-time FYE faculty. McLaughlin is a five-time House-Bruckmann Faculty Excellence Award nominee. Julie previously served as an academic advisor and co-created the Athletic Advising Program at Cincinnati State which has been recognized as an exemplary practice by the National Academic Advising Association (NACADA), and she contributed to the NACADA monograph Advising Student-Athletes: A Collaborative Approach to Success. McLaughlin has presented at multiple national conferences for FYE and NACADA. She has also served as faculty for the Institute on First-Year Student Success in the Community College and the Institute on Developing and Sustaining First-Year Seminars presented by The National Resource Center for First-Year Experience and Students in Transition.
Related ISBN's: 9781524994563
Website
$50.00
ISBN 9781524994563
Details Publish 1st with Achieve Works