RETURN TO SEARCH RESULTS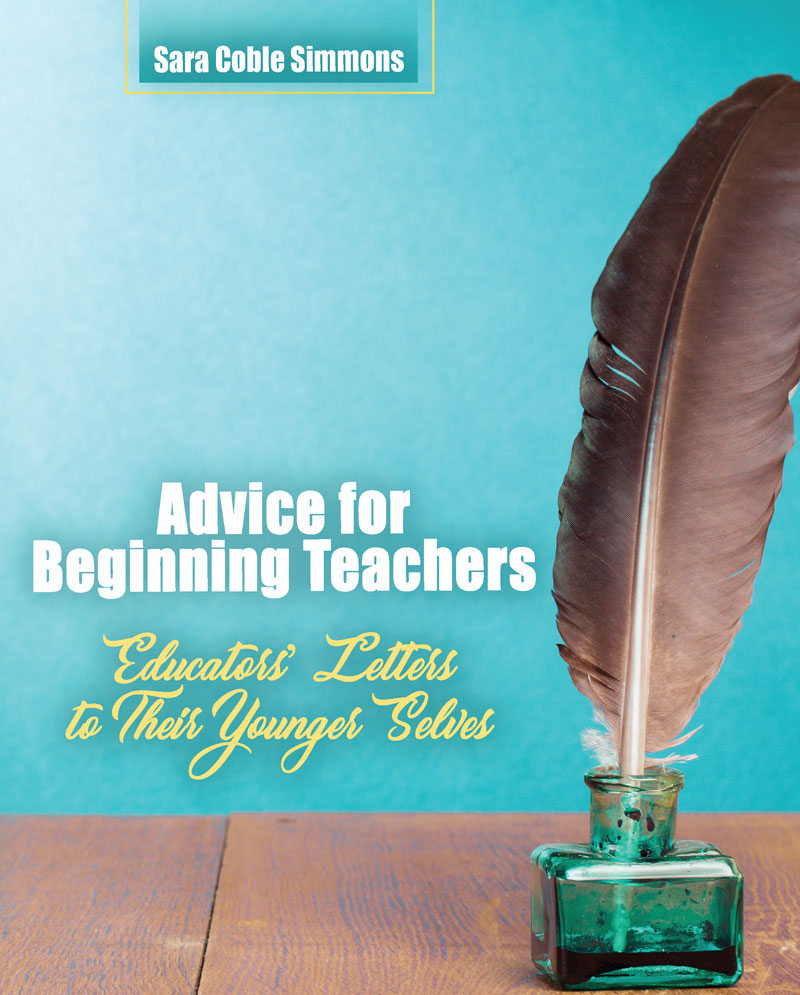 Advice for Beginning Teachers: Educators' Letters to Their Younger Selves
Author(s): Sara Simmons
Edition: 1
Copyright: 2017
Pages: 228
Details: Print Product |
What would you say if you could write a letter to your younger, less experienced self? What hard-won wisdom would you like to impart to the person that you once were? Or, if you are looking to the future, what advice would you give to yourself, to remind you of the priorities to keep in mind?
The letters collected in this book were authored by a diverse group of educators—both seasoned professionals and aspiring teachers—who wrote to themselves as beginning teachers. Their letters address what they judge to be most critical issues facing a new teacher and offer suggestions for handling these in ways that allow them to be true to the core values and beliefs they hold most dear.
Their insights and advice are offered to help those who are entering this profession to focus on the crucial keys to success, so that they not only persevere and overcome the challenges of their first year, but also prevail and flourish in the years to come.
This compilation of letters will appeal to a wide range of readers—whether they have zero years of experience, are long retired, or fit somewhere in between. Preservice and novice teachers, who are just beginning their careers in this challenging but rewarding profession, are an especially appropriate audience. Other intended audiences include professors who train new teachers, veteran teachers who mentor them, and administrators who supervise them.
This book celebrates those who have chosen teaching, the most noble of professions, and pays tribute to their commitment and dedication to making a positive difference in the lives of our children.
Preface
Acknowledgements and Dedication
About the Author/Editor
Introduction
Letters Written by Aspiring Educators to their Future Selves
Letters Written to Novice Early Childhood and Elementary Level Educators
Letters Written to Novice Middle and Secondary Level Educators
Letters Written to Novice Teachers in Specialty Areas
Afterword
MESSES, GUESSES, and SUCCESSES: What Can Be Learned by Walking in These Shoes—A Summarizing Reflection on the Common Themes and the Lessons Contained in the Letters
Index of Letter Contributors
Print
$28.00
ISBN 9781524922580
Details Print Product