RETURN TO SEARCH RESULTS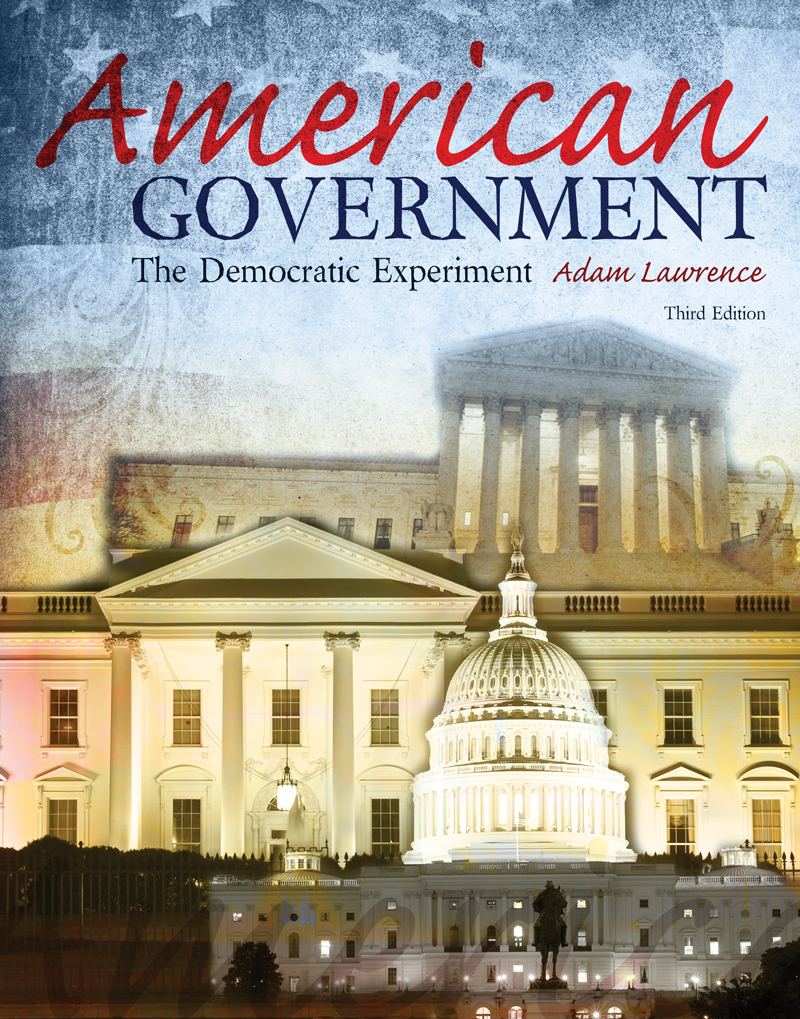 American Government: The Democratic Experiment
Author(s): Adam B Lawrence
Edition: 3
Copyright: 2019




Details: Ebook w/KHQ | 180 days |
In recent years, there has been increasing concern that Americans are becoming more and more apathetic about government. The number of people who turn out to vote has declined. People are volunteering less, and being less active citizens of their communities and their government. Yet, the role of government in peoples' lives has increased significantly. Government is involved in our lives from birth to death: issuing birth and death certificates, Social Security numbers, free public education, loans for college, coordinating healthcare and gathering taxes, and providing Social Security and Medicare.
American Government: The Democratic Experiment explains the foundations of American Government and its impact on people's lives. In addition to the text, students are given access to KHQ, a user-friendly quizzing application available on the iTunes and Google Play store that gives students and instructors an opportunity to gauge their comprehension of concepts presented.
American Government: The Democratic Experiment by Adams Lawrence:
explains the foundations of American Government, including the Declaration of Independence, the Constitution, and civil liberties and rights.
examines the governing institutions (Congress, the Presidency, The Federal Courts) that are prevalent in everyone's lives.
describes the political process in today's climate, including public opinion, the news media, political participation / voting / elections, and political parties.
Contributors
Acknowledgments
PART ONE: THE FOUNDATIONS OF AMERICAN GOVERNMENT
Chapter 1—Democracy
Chapter 2—The Constitution
Chapter 3—Federalism
Chapter 4—Civil Liberties
Chapter 5—Civil Rights
PART TWO: GOVERNING INSTITUTIONS
Chapter 6—Congress
Chapter 7—The Presidency
Chapter 8—The Federal Courts
PART THREE: THE POLITICAL PROCESS
Chapter 9—Public Opinion
Chapter 10—The News Media
Chapter 11—Political Participation, Voting, and Elections
Chapter 12—Political Parties
Ebook Package
$65.98
ISBN 9781792402418
Details Ebook w/KHQ 180 days