RETURN TO SEARCH RESULTS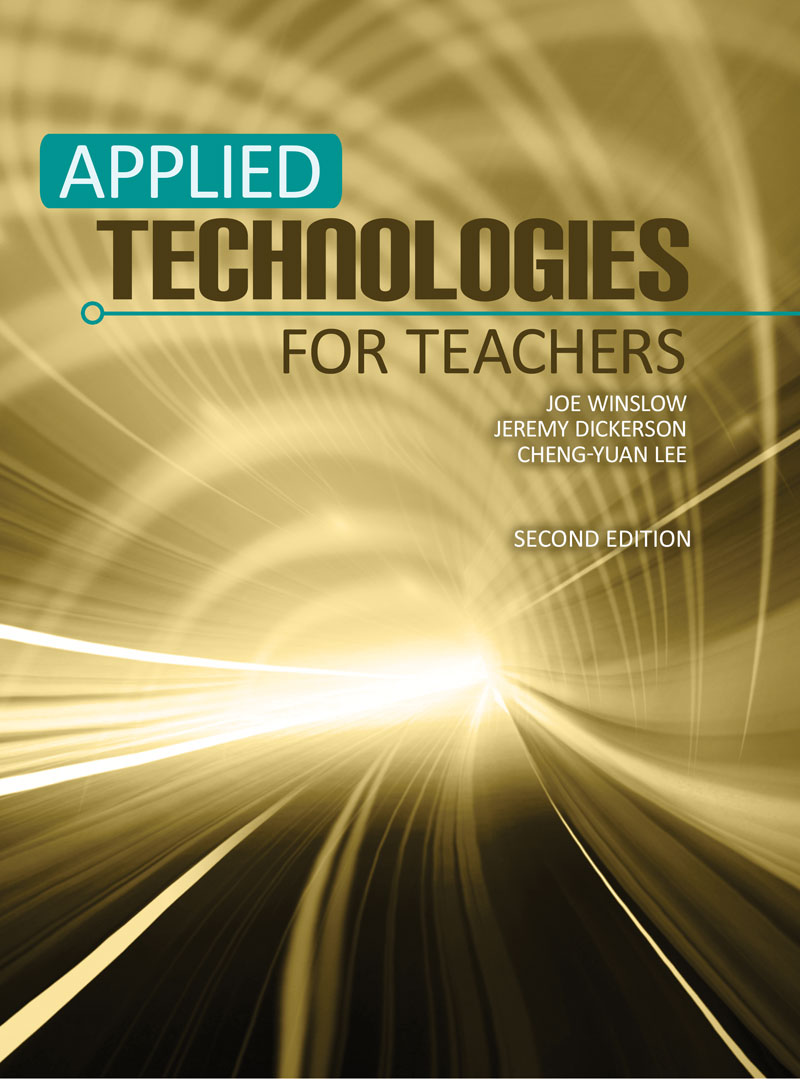 Today's teachers are expected to be skilled integrators capable of designing instructional experiences that leverage technology to improve student performance.
Applied Technologies for Teachers helps pre-service teachers develop conceptual knowledge and practical skills utilizing a variety of technologies to improve teaching, learning and professional productivity. It uses hand-on creative activities to prepare prospective teachers about to enter the field, the potential for stimulating student analytical thought, active problem solving, team collaboration, and creative expression.
Applied Technologies for Teachers
approaches students with substantial prior experiences in social media and baseline technology skill sets; engaging them in advanced learning activities with emerging desktop, mobile, and cloud tools.
challenges students with hands-on creative activities that simulate what technologically competent teachers do in traditional classroom, blended learning and virtual (online) school contexts.
is derived from three national curriculum initiatives, the National Educational Technology Standards, the Common Core curriculum standards, and the Partnership for 21st Century Skills framework.
is flexible! Modules are designed independently for standalone instruction in any order, but are organized in six key thematic strands, including instructional technology foundations, digital citizen- ship, instructional development, assessing learners, communication and collaboration, and integration projects.
is easy to adopt! Adopting instructors receive suggested homework activities that anchor conceptual development to applied instructional design contexts. In addition, the text goes far above and beyond any textbook glossary by embedding frequent links to internet sources.
ACKNOWLEDGMENTS
PREFACE
ABOUT THE AUTHORS
UNIT 1 INSTRUCTIONAL TECHNOLOGY FOUNDATIONS
MODULE 101: Instructional Design and Technology Integration
MODULE 102: Blended Learning and Personalized Instruction
MODULE 103: Classroom Technologies
MODULE 104: Assistive Technologies
MODULE 105: Internet Technologies
UNIT 2 DIGITAL CITIZENSHIP
MODULE 201: Academic Dishonesty
MODULE 202: Using Copyrighted Works
MODULE 203: Online Safety
UNIT 3 INSTRUCTIONAL DEVELOPMENT
MODULE 301: Visual Design Theory
MODULE 302: Charting Data
MODULE 303: Desktop Publishing
MODULE 304: Imaging
MODULE 305: Presentation
MODULE 306: Video Production
MODULE 307: Audio Production
MODULE 308: Screen Capture
UNIT 4 ASSESSING LEARNERS
MODULE 401: Interactive Quizzing
MODULE 402: Grade Management
MODULE 403: Learner Response Systems
MODULE 404: Document Feedback
MODULE 405: Online Surveys
MODULE 406: Evaluating Multimedia
MODULE 407: Online Portfolios
UNIT 5 COMMUNICATION AND COLLABORATION
MODULE 501: Course Management Systems
MODULE 502: Online Conferencing
MODULE 503: Social Media
MODULE 504: Interactive Whiteboards
MODULE 505: Cloud Storage and File Sharing
MODULE 506: Merged Mailings
UNIT 6 INTEGRATION PROJECTS
MODULE 601: Problem Solving
MODULE 602: Digital Storytelling
MODULE 603: Virtual Field Trips
Index
Ebook Package
$74.55
ISBN 9781524936600
Details eBook w/KHPContent Access 180 days