RETURN TO SEARCH RESULTS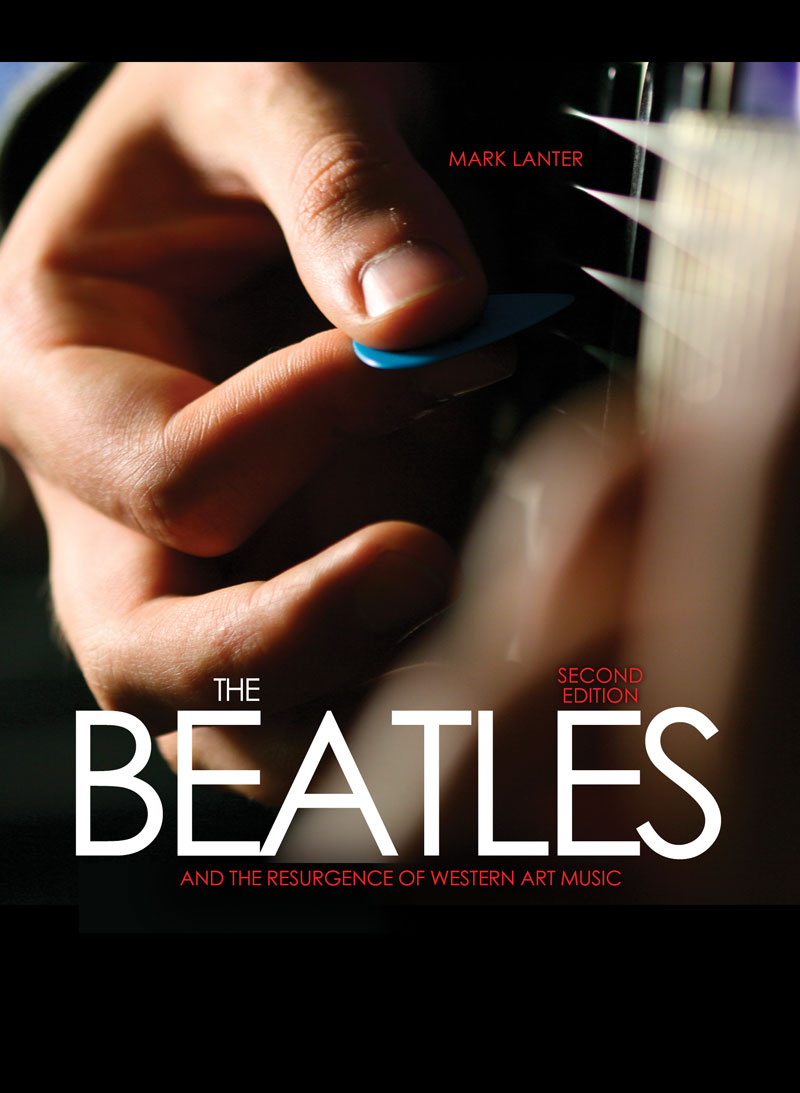 The Beatles and the Resurgence of Western Art Music
Author(s): Mark Lanter
Edition: 2
Copyright: 2017
Who's music will endure when looking back to the 20th Century 250 years from now? Will there be a composer comparable to Beethoven, Mozart, or Bach? Looking back to the 20th century the names in the Classical Music world Century would include Stravinsky, Bartok, Debussy, Schoenberg, and Stockhausen, but the biggest story in Western Art Music was a merger of Classical music traditions, Avant-Garde, and Indian Classical music, with American art music forms such as, Blues, R&B, Rock and Roll, Jazz, and Folk from the most important composers and group of musicians, The Beatles.
Even though it has been over 60 years since the Beatles became front-page news in the Western World, their popularity and sales of albums continue to compete with contemporary artists. The Beatles, along with producer George Martin and a few recording engineers, took on Rock and Roll and R&B of the 1950s and early 1960s and made their own brand of pop music, all the while surpassing the entire originators of those genres 100 fold. After hitting their stride in 1963, the evolution in their musical skills as composers and studio musicians was staggering. They went from performing their own arrangements of their favorite American artists in the early 1960s, to composing clever love songs rich in melody and harmony during the "Beatlemania" period, to complex lyrics with daring harmonic progressions, and exotic instrumentations. They also utilized Classical, Indian, Avant-Garde influences, as well as experimental studio techniques as they matured to become studio artists. All of this transformation occurred within four years. Their entire cannon of recorded music was completed in just 7 and ½ years between 1962-1970. Though all of these changes in styles were drastic, their songs still somehow always maintained a distinct "Beatle" quality. The constant musical element through all this musical evolution was an inexhaustible supply of unforgettable melodies, (as was the case for a composer such as Mozart). Still, as in all timeless art music, there is more than melody; there was distinct rhythm, harmony, lyrics, the sounds and performances of the instruments they played, and the unmistakable timbre of their voices.
The Beatles made movies, recorded film scores, made contributions to the literary world, pop art, and established the template for music videos. They also made major advances in recording techniques, and even contributed to changing the standards in animation. In addition, they revolutionized the entire entertainment industry from the recording, packaging and marketing of records, to merchandise, and touring.
The story of the Beatles has been told many times. Music scholars have analyzed their music, and over 500 books have been published with various accounts of their lives, their music, and their impact on an entire generation. From humble beginnings, to unimaginable success, the Beatles also found themselves the center of international controversy, and heart wrenching tragedy. Through it all, their legacy endures, and they have achieved a permanent status; a universal recognition of artistic achievement unsurpassed by any other musical group.
The Beatles and the Restoration of Western Art Music delves into the story of Beatles and their enormous influence and contribution to 20th century music. The story connects their music to American and European art music, their part in revitalizing interest in tonal music, as well as their powerful influence on culture and the ideals of a new subculture in the1960s. Discover a once in a lifetime phenomenon.
Chapter 1: Early Beatles
Chapter 2: The Ascent
Chapter 3: America
Chapter 4: U.S. Tour, Movies, Folk Music
Chapter 5: Triumphs, Artistry, Controversy
Chapter 6: Extinguishing Beatlemania
Chapter 7: Back to Basics
Chapter 8: The Name of the Street is Abbey Road
Chapter 9: Epilogue
Website
$119.00
ISBN 9781524946029
Details WEBCOM W/NAPSTER