RETURN TO SEARCH RESULTS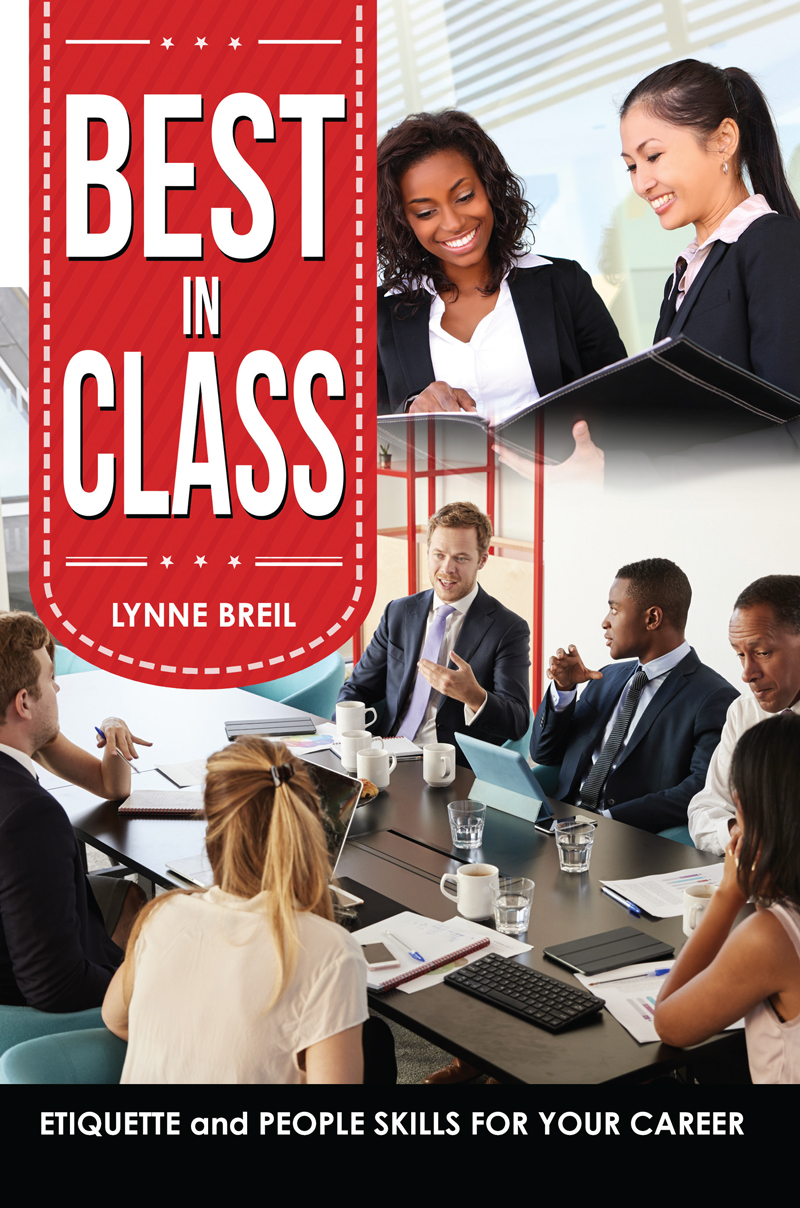 Details: Print Product |
Etiquette Matters in Business
Research conducted by the Harvard University, the Carnegie Foundation and Stanford Research Center reveals that:
"Technical skills and knowledge account for only 15% of the reason and individual gets, keeps, or moves up in a job. 85% of job success depends on people skills."
People Skills help and organization function smoothly and its employees establish interactions with other professionals and the general public. Add the knowledge of global business etiquette to the mix, and the company will stand out above its competition.
When selecting new hires, companies look for both technical and people skills. The most sought-after people skills are professionalism, business etiquette, written and oral communication, interpersonal skills, and leadership.
Today, behavioral scientists can actually measure these high-performance capabilities through cutting-edge analytics and they can be identified in the selection process.
When you know how to write an e-mail that gets a response (Chapter 2), introduce others with confidence (Chapter 1), offer you opinions at a meeting (Chapter 3), or navigate your way through a business meal (Chapter 4), you'll gain the respect of colleagues and those you can influence your career path.
You can be a whiz at artificial intelligence, quantum computing, serverless architecture, or self-service analytics, but remember - it's still people who matter in business.
CHAPTER 1 FIRST IMPRESSIONS AND PROFESSIONAL PRESENCE
Introduction: It's What's Up Front That Counts
First Impressions in Business
Greetings, Introductions, and Handshakes
• When to Shake Hands
• Introducing…YOU!
• Introducing Others
Professional Attire and Grooming
• Establish a Dress Code for Yourself
• How Much Should You Spend?
• Clothes Encounters: What NOT to Wear to Work
Dressing for the Duty, Not the Day
• Breakfast, Lunch, or Dinner Meetings with Clients
• Networking Events
• Outings with Clients or Client Groups
• Sales Presentations or Company Conferences
• Formal Interoffice Job Interviews
• The Exception to the Rule: Types of Jobs Where Business Casual Is Appropriate for the Interview
• Holiday Celebrations and Special Occasion Office Parties
Deciphering Dress Codes
• Resort Casual
• Small Business Casual, aka Baseline Business Casual
• Business Casual or Smart Casual
• Executive Casual
• Business Professional or Traditional Business
• Boardroom Attire or Business Formal Grooming and Accessories
Grooming and Accessories
• Grooming Mistakes
• Accessory Etiquette
• Accessory Options for Women
• Accessory Options for Men
• Getting the Best Fit Off the Rack for Women
• Finding the Right Fit for Men: Suits, Shirts, and Pants
• That's a Wrap
Communication Signals
• Visual Signals and Body Language
Vocal Signals and How You Sound
• The Five "Ps" of Vocal Variety: Pitch, Punch, Pause, Pace, Passion
Verbal Signals and Power Words
CHAPTER 2 TECHNOLOGY ETIQUETTE
Introduction: Your "E-Personality": An Asset or a Liability?
• Plugged-in Politeness Rules
Thirty Email Tips for Business
• Writing an Email
• Sending an Email
• General Email Etiquette Tips
Matchmaking: Medium to the Message
Manners for Mobile Devices
Your Online Presence and Social Media
• General Social Networking Practices
• Social Media Pitfalls in the Workplace
Telephone and Voicemail
• Recording Your Voicemail Message
• Leaving a Professional Voicemail Message
• A "Time Tested" Voicemail Script
Communication, Technology, and the Platinum Rule
CHAPTER 3 GENERAL WORKPLACE ETIQUETTE
Cubicle and Shared Spaces Etiquette
• Shared Spaces
• Life on the Cube Farm
• The Top Cubicle Pet Peeves
• Surviving Cube Chaos and Commotion with Proper Etiquette
Meeting Etiquette
• Do You Need a Meeting?
• Sample Meeting Agenda
• Meeting Etiquette Tips
Diversity, Religion, and Politics in the Workplace
• Diversity
• Religion and Politics in the Workplace
CHAPTER 4 BUSINESS SOCIAL EVENTS AND THE BUSINESS MEAL
Introduction: The Purpose of the Business Meal
• How Business Dining Is Different
Business Dining from A to Z
• American Dining Style
• Bread and Butter
• Continental Dining Style
• Dining Disasters
• Entertaining Guests
• Finished Position
• Giving Thanks
• Handling the Check
• Ice Chewing (and Other Annoying Intricacies)
• Just Say "No" (Texting and Tweeting During the Business Meal)
• Keeping Pace
• Like It or Lump It
• Mastering the Menu
• Napkin Etiquette
• Ordering
• Posture, Portfolios, and Purses
• Questions Frequently Asked
• Resting Position
• Small Talk
• Tipping Guidelines
• Understanding Global Differences
• Vintage Rules and Toasts
• Where to Find What
• MiXing Business with Booze
• Yours or Mine? (Sharing Community Food)
• Zealous Servers
A Digestif on the Business Meal
Is the Lunch Interview a Bad Sign?
Business Etiquette After Hours
Networking That's Not Working
• Networking Mistakes
• The Thirty-Second Elevator Pitch
Real Networking
CHAPTER 5 GOING GLOBAL
Introduction: Business Etiquette Abroad
The Cultural Iceberg
Organizations Are Cultures, Too
Avoiding the "Ugly American" Syndrome
• Respect the Position or Hierarchy
• Raise Your Cultural Awareness
• Make a Good First Impression
• Watch Your Body Language
• Use Clear English
• Don't Make Careless Judgments
• Be a Considerate Host and Guest
Ten Commandments for Going Global
• 1. Know the difference between collectivist and individualist cultures.
• 2. Understand the interpretation of time.
• 3. Dress the part.
• 4. Know the protocol of greetings and "power distance."
• 5. Know the nuances of business card exchange.
• 6. Participate in after-hours social events.
• 7. Know how and when to engage in small talk.
• 8. Format emails with clarity and a personal touch.
• 9. Know local dining customs in advance.
• 10. Speak the language.
Are You Up for the Global Challenge?
Print
$24.00
ISBN 9781524973438
Details Print Product