RETURN TO SEARCH RESULTS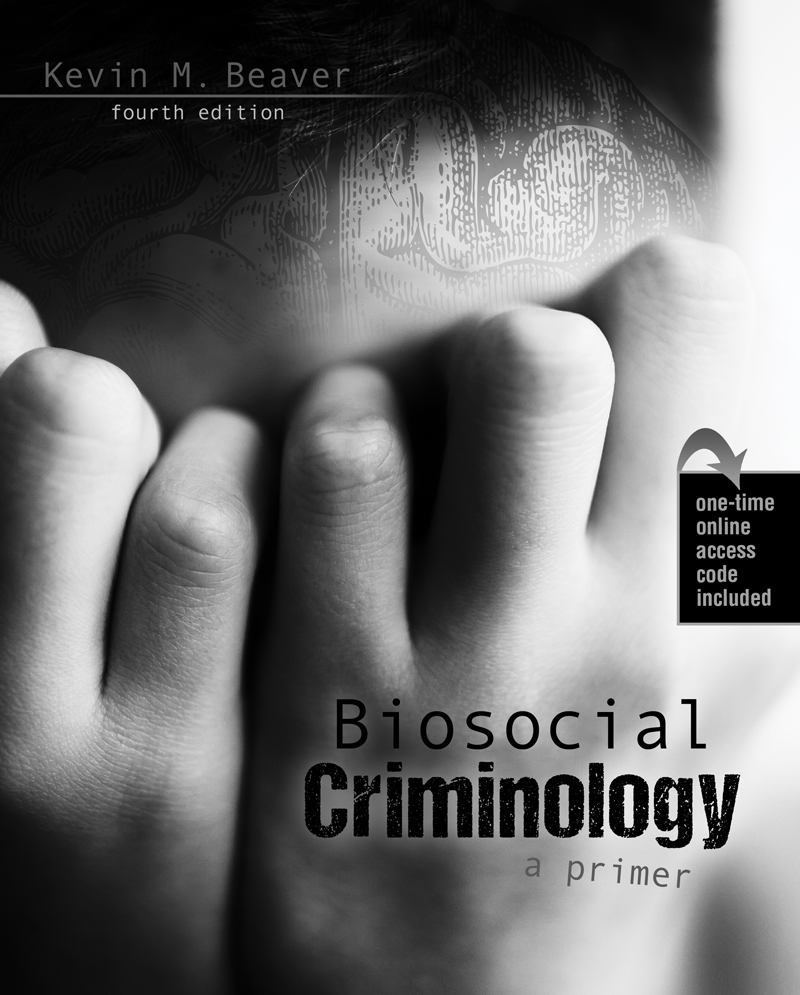 Biosocial Criminology: A Primer
Author(s): Kevin M Beaver
Edition: 4
Copyright: 2019
Pages: 298




Details: eBook w/KHPContent Access | 180 days |
New Fourth Edition Now Available!
Thousands of studies have been published attempting to uncover how the brain works, the functions of different regions of the brain, and how specific parts of the brain contribute to the development of certain disorders.
The overwhelming majority of this work has been produced by molecular and behavioral geneticists, neuroscientists, psychologists, and psychiatrists; not by criminologists and certainly not by sociologists.
Biosocial Criminology: A Primer exposes undergraduate and graduate students, sociologically trained criminologists, and laypersons alike to biological and genetic concepts and by showing how these concepts can be used not just in biosocial criminological theory and research, but in all criminological research.
Now available in a new fourth edition, Biosocial Criminology: A Primer (print or eBook) is fused with an accompanying website that includes concepts, automatically-graded quizzes, glossaries, interactive flash cards, and much more to help students assess comprehension of concepts taught.
Acknowledgments
Dedication
CHAPTER 1
Why Biosocial Criminology?
CHAPTER 2
The Genetic Origins of Human Behavior
CHAPTER 3
Gene–Environment Interplay Explained
CHAPTER 4
An Introduction to the Brain
CHAPTER 5
Environmental Influences on Antisocial Phenotypes
CHAPTER 6
Biosocial Prevention and Treatment Strategies
CHAPTER 7
Methodologies in Biosocial Criminology
CHAPTER 8
Conclusions and Future Directions
About the Author
Index
Ebook Package
$72.32
ISBN 9781524989736
Details eBook w/KHPContent Access 180 days