RETURN TO SEARCH RESULTS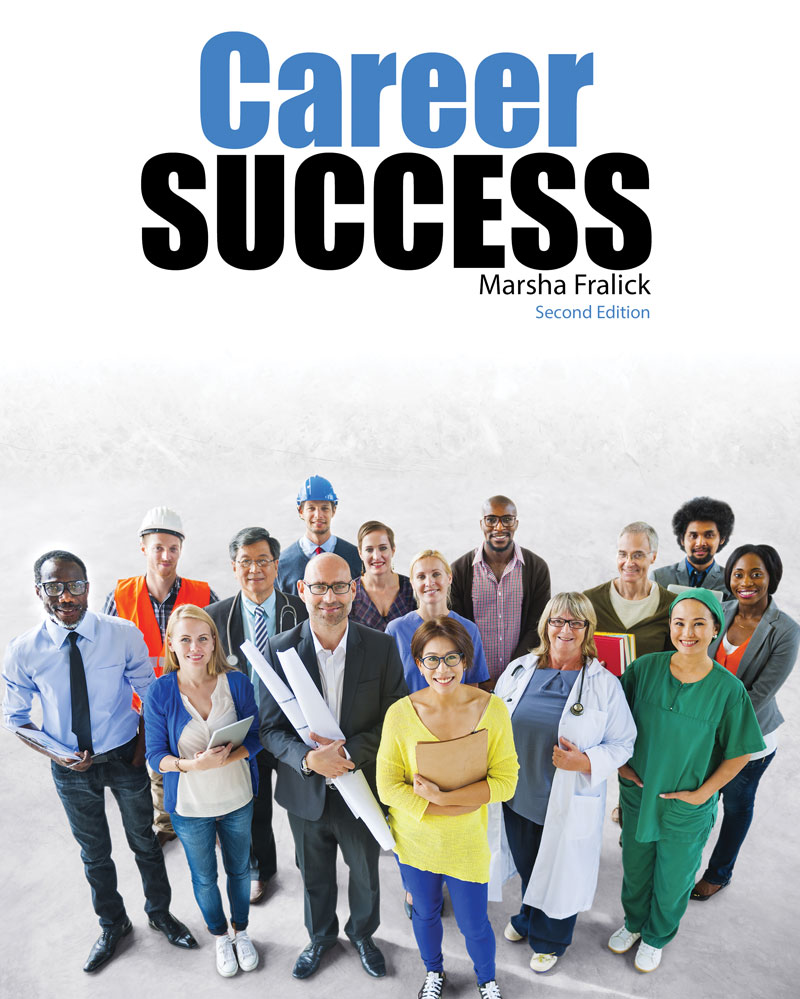 Details: Print Product w/AWP and AWI | 180 days |
Career Success helps students increase self-understanding by exploring their personality types, multiple intelligences, interests, and values along with matching careers. It provides information on current career trends, the career decision making process, educational planning, and researching career information and outlook.
Career Success features:
a new chapter on career satisfaction and success.
tools for motivation, positive thinking, adopting successful beliefs, and using humor to provide relaxation and perspective.
concepts from positive psychology help students build on their strengths, think positively about the future, and clarify what happiness means to them.
vocational assessments: the AchieveWORKS™ Personality and Intelligences assessments. The O*Net Interest Profiler is also integrated into the textbook.
an online career portfolio which summarizes results of the assessments and provides links to the O*Net database of careers and current available jobs at Indeed.com.
interactive activities, frequent quizzes, journal entries, and individual and group exercises to enhance student learning.
updated job search strategies including using social media and other online job search tools.
The College Success Website at www.collegesuccess1.com has resources for faculty and students including interactive exercises, handouts, and resources that engage students in learning and make teaching easier.
Chapter 1 Create Your Success
Chapter 2 Exploring Your Personality and Major
Chapter 3 Exploring Interests and Values
Chapter 4 Exploring Your Multiple Intelligences
Chapter 5 Planning Your Career and Education
Chapter 6 Updated Job Search Strategies
Chapter 7 Career Satisfaction
Print Package
$45.00
ISBN 9781524948467
Details Print Product w/AWP and AWI 180 days