RETURN TO SEARCH RESULTS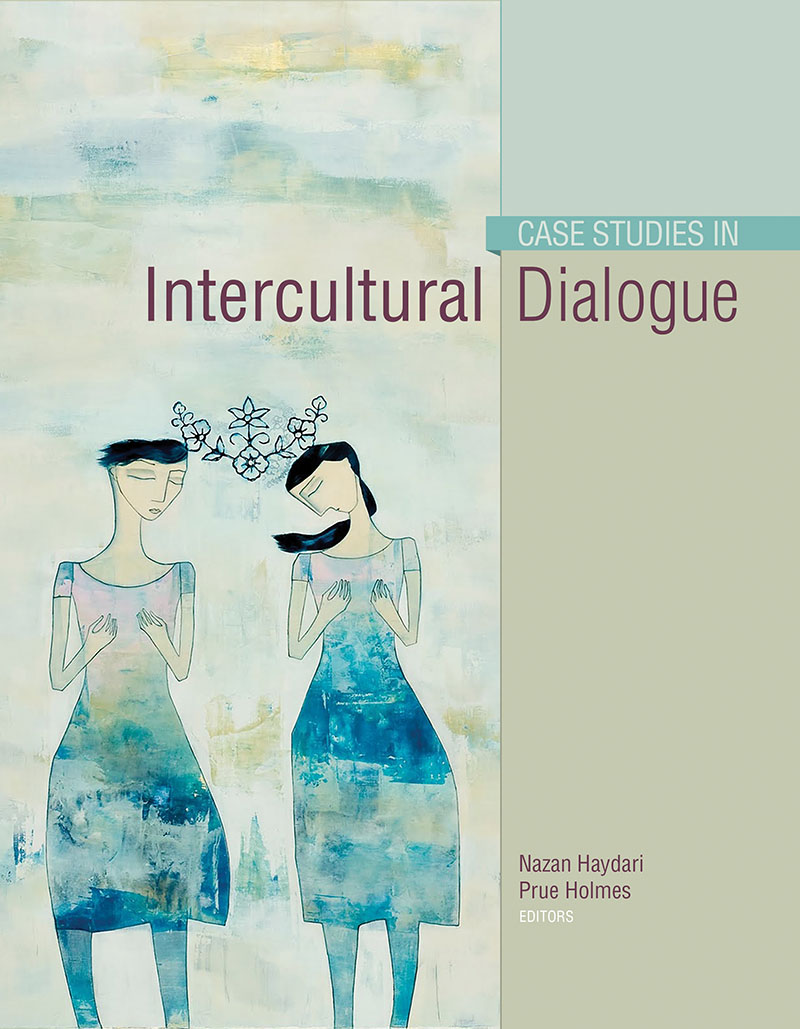 CHOOSE FORMAT ?
Details: Electronic Delivery EBOOK | 180 days |
Edited by Nazan Haydari and Prue Holmes, Case Studies in Intercultural Dialogue focuses on the important and under-investigated concept of intercultural dialogue. It draws on cases of intercultural communication in which there is a dialogue, conflict or misunderstanding, and presents approaches, theories, and analytical tools that can be used to productively understand and/or resolve the issues presented in each case study.
This edited collection covers a wide range of research topics drawn from peace building, arts and media, education, anthropology, new communication technologies organizational communication, and more....The format of Case Studies in Intercultural Dialogue encourages readers to engage in discussion from different perspectives through various methodological and theoretical approaches to problems, opportunities, and ethical issues of intercultural communication.
Foreword: Creating Spaces for Intercultural Dialogue
Wendy Leeds-Hurwitz
Acknowledgments
Notes on Contributors
Introduction: Contextualizing 'Intercultural Dialogue' and the 'Case Study'
Nazan Haydari and Prue Holmes

PART I BUILDING SPACES FOR DIALOGUE
1. Facilitating Intercultural Dialogue through Innovative Conference Design
Wendy Leeds-Hurwitz

PART II DIALOGUE FOR PEACEBUILDING AND RECONCILIATION
2. Community Driven Peacebuilding Approaches: The Case of Post-Genocide Rwanda
Eddah Mbula Mutua
3. Dialogue across the Divide: Bridging the Separation in Cyprus
Benjamin Broome

PART III BUILDING DIALOGUE IN/FOR EDUCATION
4. Multiculturalism, Contact Zones, and the Political Core of Intercultural Education
Susana Gonçalves
5. Dialogue, a Space Between, Across, and Beyond Cultures and Disciplines: A Case Study of Lectures in Transcultural and Transdisciplinary Communication
Maria Flora Mangano
6. Developing Cosmopolitan Professional Identities: Engaging Australian and Hong Kong Trainee Teachers in Intercultural Conversations
Erika Hepple
7. Challenges in International Baccalaureate Students' Intercultural Dialogue
Gertrud Tarp

PART IV BUILDING DIALOGUE THROUGH ARTS AND MEDIA
8. Bollywood in the City: Can the Consumption of Bollywood Cinema Serve as a Site for Intercultural Discovery and Dialogue?
Ruma Sen
9. Storms, Lies, and Silence: Notes towards a Non-Dialogic Mode of Intercultural Contact
David Gunn

PART V BUILDING DIALOGUE IN/THROUGH RESEARCH
10. Anthropology as Intercultural Critique: Challenging the Singularity of Islamic Identity
Tabassum "Ruhi" Khan
11. Community Autoethnography: A Critical Visceral Way of "Doing" Intercultural Relationships
Sandra L. Pensoneau-Conway, Satoshi Toyosaki,Sachiko Tankei-Aminian, and Farshad Aminian-Tankei

PART VI BUILDING DIALOGUE IN EVERYDAY INTERACTIONS
12. The Fusion of Language and Ethnic Identity: The Voices of Hispanic Emerging Adults in New Mexico and Oklahoma
David M. Duty

PART VII BUILDING DIALOGUE AT THE INSTITUTIONAL/ORGANIZATIONAL LEVEL
13. "Why Did it All Go So Horribly Wrong?" Intercultural Conflict in an NGO in New Zealand
Prue Holmes
14. Leadership in Intercultural Dialogue: A Discursive Approach
Jolanta Aritz and Robyn C. Walker

PART VIII BUILDING DIALOGUE THROUGH NEW INFORMATION TECHNOLOGIES
15. Le Français en (Première) Ligne: Creating Contexts for Intercultural Dialogue in the Classroom
Christine Develotte & Wendy Leeds-Hurwitz
16. Potential of Diasporic Discussion Forums for Inter- and Transcultural Dialogue: Case Studies of Moroccan and Turkish Diaspora in Germany
Çigdem Bozdag

Index
"Too often, the scholars have left intercultural dialogue to the practitioners, as if it were none of their concern. Case Studies in Intercultural Dialogue makes a substantial contribution to the scholarly conversation. Much more remains to be done, of course, as might be expected with such a potentially large and significant topic, but this book provides a strong starting point."
- Wendy Leeds-Hurwitz, Center for Intercultural Dialogue
Ebook
$41.00
ISBN 9781465263940
Details Electronic Delivery EBOOK 180 days