RETURN TO SEARCH RESULTS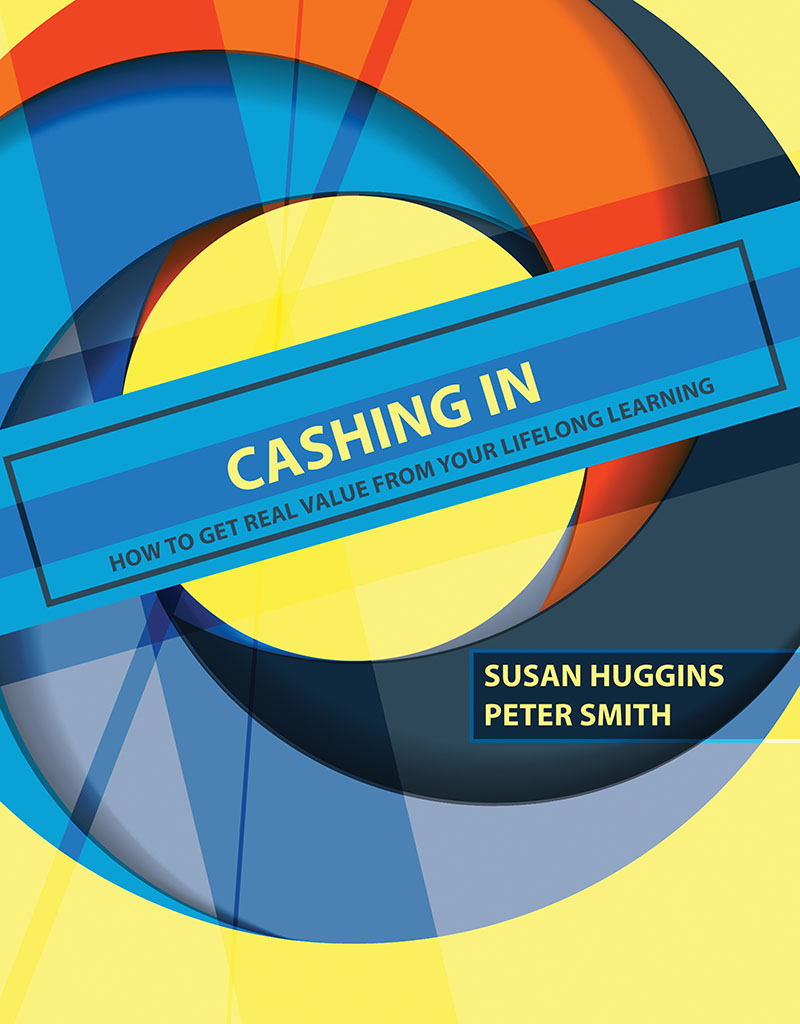 Cashing In: How to Get Real Value from Your Lifelong Learning
Author(s): Susan Huggins, Peter Smith
Edition: 1
Copyright: 2013
Pages: 96




Details: Electronic Delivery EBOOK | 180 days |
Do you need help navigating the higher education maze? Do you want to return to school but feel overwhelmed and have no idea where to begin?
Whether this is your first time or are returning to college to complete an unfinished degree, the process can be confusing. How do you select a degree program? How do you select a school? What about the cost? And most of all, how can you get college credit from your many years of experience and work?
Cashing In provides you with the questions to ask yourself. Each chapter provides you with a step-by-step "how-to" navigate higher education including valuable resources and web links to find the information that matters most to you. A few chapters focus on specifically on earning credit from your lifelong learning; how to reflect, document, and organize learning acquired outside the traditional classroom.
So, let's get started with discovering what exactly experiential learning is!
Chapter 1 Learning from the Experience of Living
Experiential Learning
Characteristics of Experiential Learning
History of Experiential Learning
Changes in Post-Secondary Learning Outside of Traditional Classrooms
Technology
Supply and Demand
Rising Prices
A New Age for Learning and Assessment
Summary

Chapter 2 Breaking through Assessment Barriers in Higher Education
Principle of Scarcity in Higher Education
Scarcity of Access
Other Points of Scarcity
Psychologically Remote
Academically Remote
Financially Remote
Pedagogically Remote
Organizationally Remote
New Opportunities: Breaking through the Barriers
Unlimited Content
Improved Prior Learning Assessment and Credit Portability
Mass Personalization and Customization
Personalization
Customization
Summary

Chapter 3 Earning Credit for Non-Traditional Learning: Three Personal Perspectives
Prior Learning Assessment
Recognized and Accepted Methods of Prior Learning Assessment
Standardized Exams
Challenge Exams
ACE Credit Recommendations
ACE Military Guide
Portfolio Development and Assessment
The Value of Prior Learning Assessment
First, Meet Martha
Peg's Story
And Now, Phil's Story
Summary

Chapter 4 Mapping Non-Traditional Learning through Porfolio Development
Developing a Portfolio for Assessment
Getting Started: Identifying Your Experiential Learning
College-level Learning vs. Experiential Learning
College-level Learning
Experiential Learning
Reflection: How You Have Learned over the Years
Written Material
Experts
Multimedia
Conversations
Groups
The Mapping Process: Portfolio Development
Educational Goal Statement
Expanded Resume
Learning Autobiography
Course Petitions
Supporting Documentation

Chapter 5 Selecting a Certificate or Degree Program That Fits
Overview of Program Options
Vocational or Technical Education
Undergraduate Education
Graduate Education
Professional Education
Choosing a Degree Program
Goals
Purpose
Interests
Type of Degree
Accreditation
Previous Credits
Prior Learning
Learning Experience
Online Programs
Traditional Programs
Hybrid Programs
Timeframe
Budget
Next Steps
Summary

Chapter 6 Selecting a College or University That Fits
Eight Steps to Choosing the Right College
Step 1: Get Started!
Step 2: Decide What Your Goals Are for Going to School
Step 3: Understand the Options That Are Available to You
Type of School
Type of Instructional Delivery
Accreditation
Policy on Prior Learning Assessment
Cost
General Institutional Characteristics
Step 4: Rate the Criteria in Order of Importance When Selecting a School
Step 5: Develop a List of Possible Schools and Request Information from Each
Step 6: Research, Investigate, and Research More
Step 7: Apply to Your Top Choices
Step 8: Select Your School!

Chapter 7 Connecting Learning to Earning: Understanding the Big Picture
Turning Points
Successful Transitions
Elaine
Joan
Ray
Complete the Connection: Learning to Earning
Validation of Competencies
Validation of Learning
Complete the Connection

Chapter 8 Financing Your Education
What Is the Price of Attending College?
Decreasing the Cost of College
Low- or No-Cost Courses and Training
Know Your Finance Options
Cash Pay
Employer Tuition Benefits
U.S. Department of Education's Federal Student Aid
GI Bill
Credit or Personal Loan
Credit Card
Types of Financial Aid
Federal Financial Aid
School-based Scholarship and Grants
Private Scholarships and Grants
Making Financial Decisions
Set an Educational Budget!
Financial Aid Pitfalls

Chapter 9 Understanding Transfer Policies
What Is Transfer?
How the Transfer Process Works
Other Forms of Transfer
Articulation Agreement
Common Course Numbering
Planning a Transfer
Understanding How Credit Transfer Policies May Vary
Maximum Credits Transferred
Residency Requirements
Prior Learning Assessment
Accreditation
Grade Standards
Summary

Glossary
Ebook
$16.49
ISBN 9781465234865
Details Electronic Delivery EBOOK 180 days