RETURN TO SEARCH RESULTS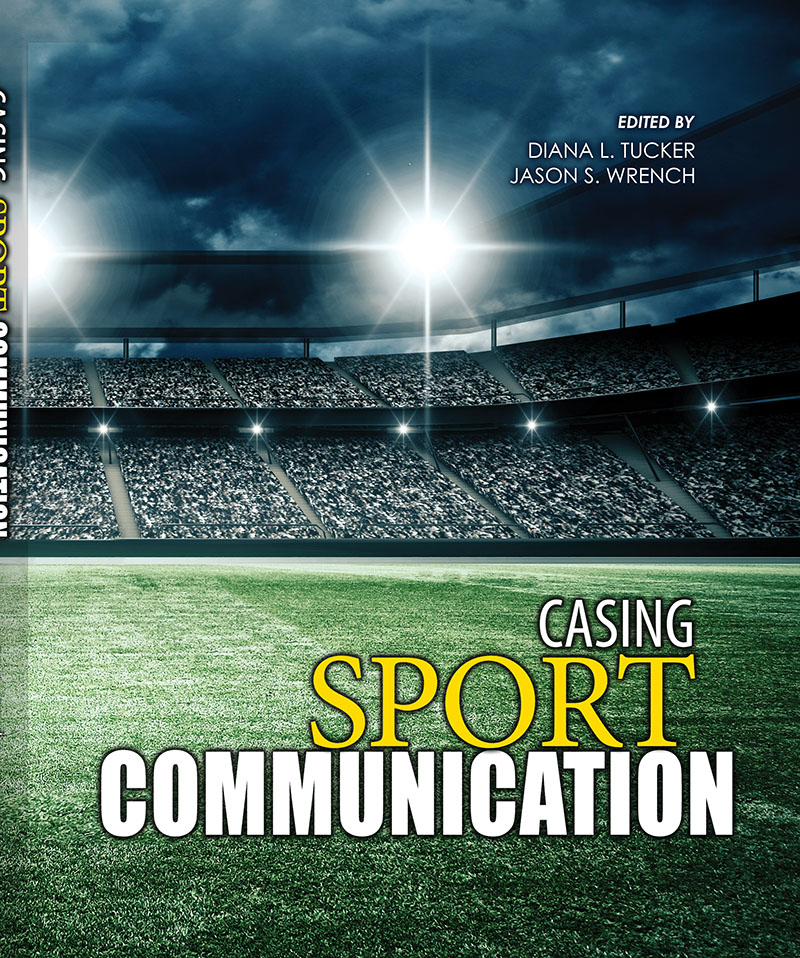 Details: Electronic Delivery EBOOK | 180 days |
Groundbreaking Collection Now Available!
Casing Sport Communication applies the proven concept of active learning to undergraduate and entry-level graduate courses in sport communication.

Students engaged in case analysis learn to think, analyze, react, and evaluate so that they develop transferable critical, analytical, problem-focused skills that they can transfer to other situations in workplace settings and in life in general.

Casing Sport Communication features cases:
that represent a variety of scenarios that decision makers will encounter in the dynamic sport industry.
from a myriad of perspectives as they relate to sport. Perspectives include corporate, consumer, professional athletic organizations, nonprofit, business-to-business, and more.
written and created by diverse scholars and practitioners from across North America.
that require the reader to come to some kind of decision. It is in the case analyses that students will decide upon the best solution, and most importantly learn the reasoning process that leads to good decision making in the fast-paced sport communication world.
Preface
About the Editors of this Collection

Chapter 1: A Review of Sport Communication
Chapter 2: Why Cases for Sport Communication?
Chapter 3: Analyzing Case Studies

Part 1: Relational Communication and Sport
Introduction
Voice of a Pro
Kevin Hartman
Case 1: Parents Make the Best and Worst Coaches
Taylor Wilson and John Spinda
Case 2: The "Helicopter" Parent and College Athletic Disappointment
Chuka Onwumechili and Joanna Jenkins
Case 3: Every Day is Game Day
Deleasa Randall-Griffiths
Case 4: Confessions of a Dance Team: The Interface of Sport, Dance, and Family Communication
Scott A. Myers, Jordan Atkinson, Hannah Ball, and Dana Borzea
Case 5: Calling it Foul: An Ethical Dilemma on the Tennis Court
J. D. Elliott and John Spinda
Case 6: Skating on Thin Ice: Diffusing Competitiveness in Figure-Skating Friendships
Erin E. Gilles, Shannon M. Brogan and Kimberly A. Sipes
Case 7: Going Hard in the Paint: A Case of Coach-Athlete Violence
Shannon M. Brogan, Erin E. Gilles, and Erin Gilliam

Part 2: Team Communication and Sport
Introduction
Voice of a Pro
James P. Tressel
Case 8: Victory Isn't Everything: Latent and Articulated Dissent as Forms of Player Backlash on a Winning High School Football Team
Corey Jay Liberman
Case 9: When Winning Isn't Always Winning
Patrick J. Carey and John Spinda
Case 10: Sports vs. Church: The Dilemma of Choosing Sides
Angela S. Jacobs
Case 11: Playing the Blame Game: Negotiating Loyalty, Power, and Control among Teammates
Alaina C. Zanin
Case 12: Wrestling with Team Conflict
Joshua Daniel Phillips
Case 13: Communicating Pain: Negotiating the Tensions of Leadership, Toughness, and Injury
Taylor Anguiano and John G. McClellan
Case 14: The Bucks Women's Rugby Team Faces Coaching Dilemma: Bucks Face Dilemma
Elizabeth Ravaioli and John Spinda

Part 3: Public Relations and Sport
Introduction
Voice of a Pro
Jackson Jayanayagam
Case 15: Battling the Big Mo: MMA and the Power of Buzz
Dariela Rodriguez and Gwendelyn Nisbett
Case 16: Beyond X's and O's on the Court: Why Social Media Demands a New Playbook for Student-Athletes
Margaret C. Stewart and Jeffrey B. Eisenberg
Case 17: The Corporate Social Responsibility Save
Paul Ziek and Julio A. Rodriguez-Rentas
Case 18: The Truth is in the Photo? The Ramifications of a Photo Posted on Instagram
Allison R. Levin
Case 19: Managing Social Media: Responding to Critics on Twitter
Theo Plothe
Case 20: A Social Mess
Stacy Smulowitz
Case 21: The Closed File: Practicing Ethical Communication to Ensure Transparency
Shaniece B. Bickham
Case 22: How Did This End Up On My Doorstep? A Head Coach is Accused of Physical Assault
Karen L. Hartman

Part 4: Organizational Communication and Sport
Introduction
Voice of a Pro
Leann Parker
Case 23: To Gain or Not to Gain, That is the Question
Michael W. Kramer
Case 24: History or Hubris: A College Golf Program Reaches a Crossroads
John F. Borland
Case 25: Fouling Out?
Raúl J. Feliciano Ortiz
Case 26: I'm a Star. Give me an "A."
Julio A. Rodriguez-Rentas, Regina Pappalardo, and Paul Ziek
Case 27: Peak Performance
Stephanie Martinez
Case 28: Sacrifice and Winning: The Difficult Reality of Players, Management, and Contracts
Stephen Puckette and John Spinda
Case 29: But in the End, It Wasn't Enough
Jason S. Wrench

Part 5: The Culture of Sport
Introduction
Voice of a Pro
Michele Tafoya
Case 30: Tiger Trouble
Carlee Tressel Alson
Case 31: "Man up!" The Potential Influence of Sport and Gender Socialization on Athletes' Reactions to Injury
Gregory A. Cranmer and Maria Brann
Case 32: Interfaith Divisions at Southern State University
Jason Moyer and Thomas C. Johnson
Case 33: Gridlock on the Gridiron: Gender Issues in Football
Nancy J. Curtin
Case 34: Fetuao's Dilemma: Negotiating Gender and Sexuality in the Hypermasculine World of Rugby
Gust A. Yep and Nicholas T. Chivers
Case 35: "Jersey Chasing" Dreams: Unpacking Hegemonic Masculinity within Collegiate Recruitment Practices
Julie L. Taylor
Case 36: Whose Ball is it Anyway?
Mary C. Toale and Katherine S. Thweatt
Case 37: "Junk in the Trunk": Body Shaming in Women's Soccer
Diana L. Tucker

Author Biographies

Appendix A – Case Analysis Worksheet
Ebook
$47.41
ISBN 9781465289797
Details Electronic Delivery EBOOK 180 days