RETURN TO SEARCH RESULTS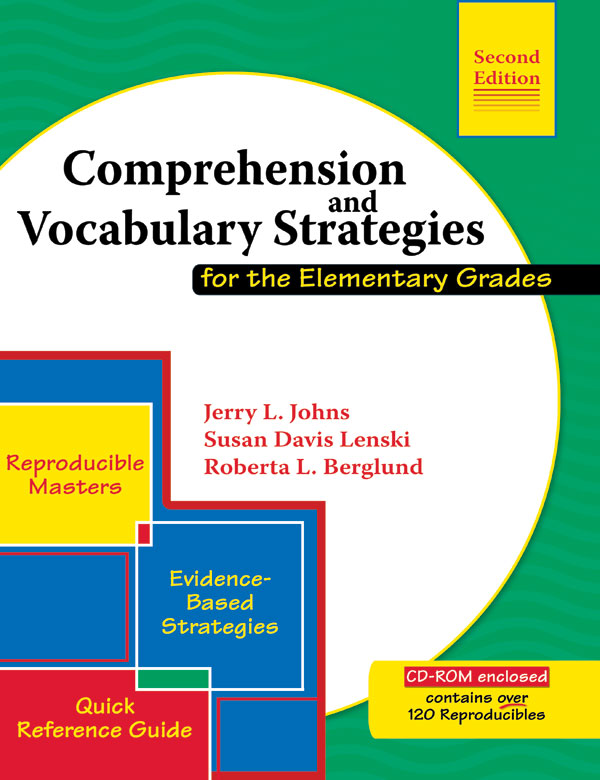 Each of the 44+ research-based strategies in this book is presented step-by-step with the description, teaching goals, procedures, and student reproducibles. A quick reference guide helps educators find the specific are they wish to target, and then notes when, why, and how to use that strategy in their classroom.

This book is ideal for professional development in schools, districts, and other programs focused on reading in the elementary grades. Each book contains a CD with over 120 repoducible pages for classroom use, as well as bonus items.
Quick Reference Guide
Preface and Overview
Acknowledgments
About the Authors
Strategies
Anticipation/Reaction Guide
Bookmark Strategy Prompts
Brain Surfing
Character Feelings
Character Four Square
Concept Circles
Cubing
DR-TA/DL-TA
Finding My Own Words
Four Square
Getting the Right Order
Knowledge Rating
List-Group-Labe
Mystery Word Bubbles
Paired Questioning
Picture Sort
Plus, Minus, Interesting
Possible Sentences
Predict-O-Gram
Prediction Chart
Questioning the Author
RIVET
Semantic Feature Analysis
Semantic Mapping
Sketch to Stretch
Story Face
Story Pyramid
Strategy Glove
Tiered Bingo
Vocabulary Anchors
Word Sorts
Print
$55.13
ISBN 9780757527982
Details Printed Product