RETURN TO SEARCH RESULTS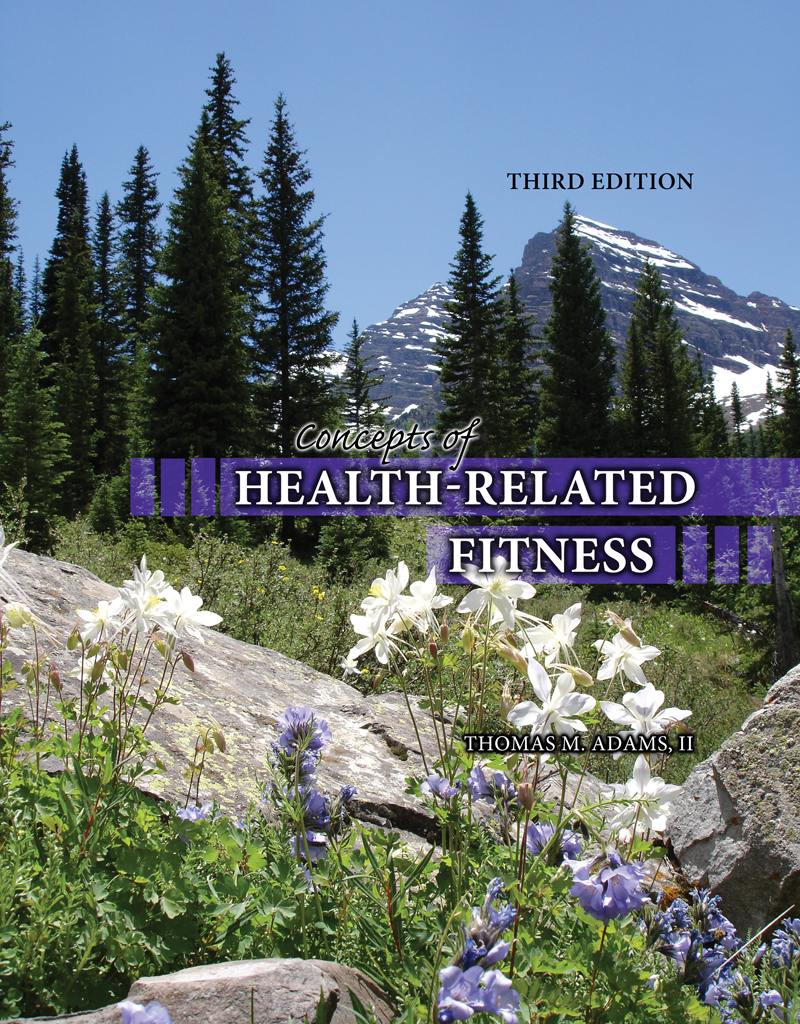 Concepts of Health-Related Fitness
Author(s): Thomas M Adams
Edition: 3
Copyright: 2013
Each of us has the power to change our lives, take control of our health and fitness, and control our future.
Concepts of Health-Related Fitness combines an eText, laboratory exercises, interactive exercises, automatically graded test questions, and a gradebook to create a full-fledged course package structured to provide cognitive knowledge in the area of health-related fitness.
Thomas M. Adams' Concepts of Health Related Fitness includes comprehensive coverage of:
Health and Wellness Concepts
Tips for Beginning a Health-Related Fitness Program
Cardiovascular and Cardiorespiratory Systems
Resistance and Flexibility Activities
Nutrition and Weight Management
Prevention and Treatment of Common Fitness Injuries
Much, much more.
To make the content in Concepts of Health Related Fitness resonate with students and gauge comprehension, numerous pedagogical features are featured, including:
Learning Objectives and Chapter Outlines
Key Terms
Visual Aids
Laboratory Exercises for each of the 13 chapters
Interactive Activities - Crossword Puzzles, Fill in the Blank Activities, Key Concepts, Key Terms, and Matching Exercises.
Chapter 1: Concepts of Health and Wellness
Chapter 2: Understanding and Changing Human Behavior
Chapter 3: Beginning a Health-Related Fitness Program
Chapter 4: Understanding the Cardiovascular System
Chapter 5: Principles of Cardiorespiratory Endurance
Chapter 6: Principles of Muscular Strength and Endurance
Chapter 7: Resistive Training Activities
Chapter 8: Principles of Flexibility
Chapter 9: Flexibility Activities
Chapter 10: Principles of Nutrition
Chapter 11: Principles of Weight Management
Chapter 12: Low Back: Health and Fitness Management
Chapter 13: Prevention and Treatment of Common Fitness Injuries
Website
$65.98
ISBN 9781465240460
Details KHPContent 180 days