RETURN TO SEARCH RESULTS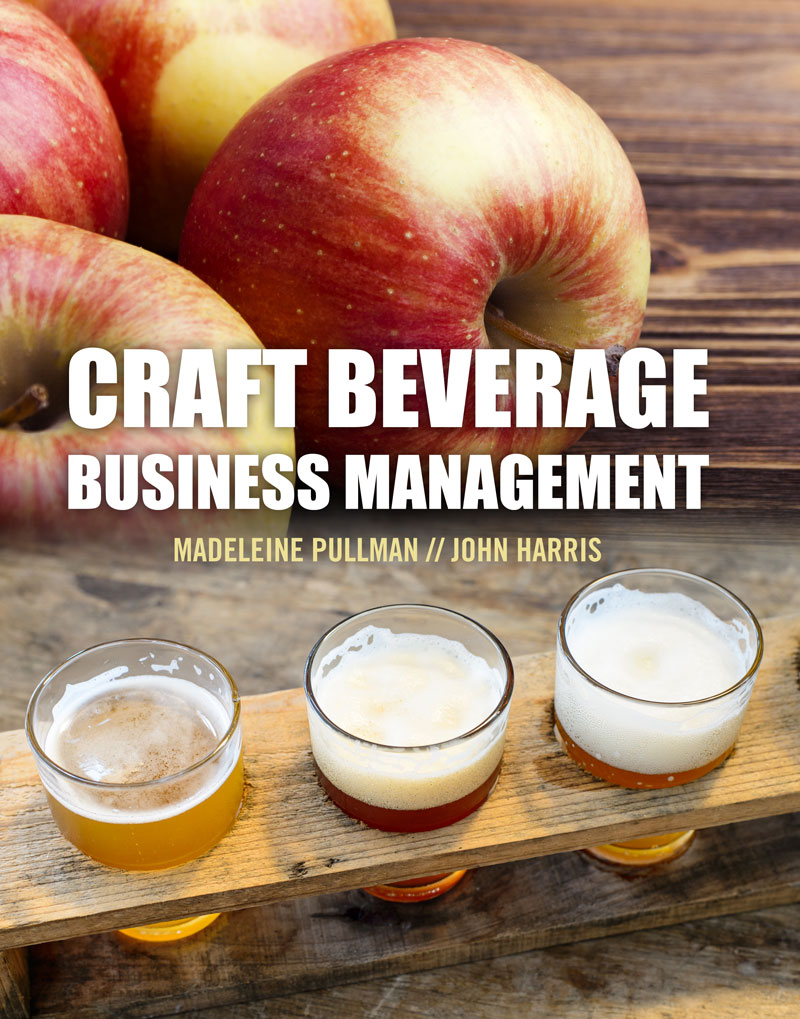 Details: Print Product Only (SA,CP, Pak, all Print) |
The Craft Beer Market Has Grown 16% During 2015
- Brewers Association, Boulder, CO
Craft Beverage Business Management addresses the unique challenges, primary tools, and advice for craft beverage entrepreneurs.
Future entrepreneurs need to find a way to stand out from the crowded and exponentially-growing craft beverage industry. One can stand out by understanding the ropes of the business, becoming an expert, and finally, getting ahead of his/her competitors. There's no better place to start than with Craft Beverage Business Management.
Craft Beverage Business Management helps readers gain a better understanding of:
estimating the profitability of the business and specific decisions with simplified calculations
the high demand for business skills in the craft industry and why they are crucial to your success.
the key elements and the chief purpose of a business plan.
craft beverage marketing, distribution, financing and accounting.
the different trends affecting the industry.
the importance of finding uniqueness for your business within a popular market.
For Instructors, supporting classroom materials are available such as PowerPoints, quizzes, and suggested assignments.
Chapter 1 Introduction
Chapter 2 Concept Development
Chapter 3 Product and Process
Chapter 4 Ingredients
Chapter 5 Packaging
Chapter 6 Kegging
Chapter 7 Costs of Goods Sold
Chapter 8 Strategy
Chapter 9 Operations Plan
Chapter 10 Equipment
Chapter 11 Site and Facility
Chapter 12 Team
Chapter 13 Market & Concept
Chapter 14 Sales Forecasting
Chapter 15 Marketing and Distribution
Chapter 16 On- and Off-Premises Marketing & Distribution
Chapter 17 Inventory
Chapter 18 Food and Beverage Operations
Chapter 19 Legal Issues
Chapter 20 Funding
Chapter 21 Financial Statements
Print
$85.00
ISBN 9781465298164
Details Print Product Only (SA,CP, Pak, all Print)