RETURN TO SEARCH RESULTS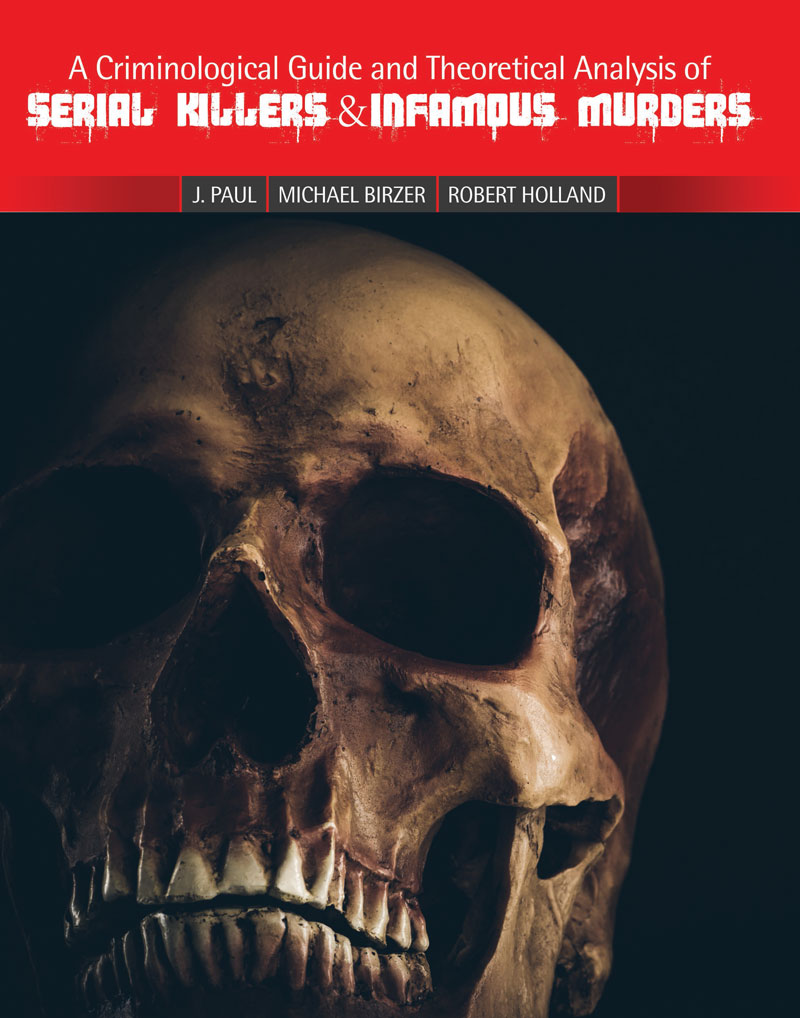 Details: Print Product |
Much of the general public's knowledge of serial killers is a product of sensationalized and stereotypical presentations in the media. It's time to break free of what we think we know and draw our information from factual analysis.
Serial Killers provides an interdisciplinary approach to the study of multiple murders, using known cases, such as those of Samuel Little and Joseph DeAngelo Jr. Its core aim is to answer the "Why" behind the actions of serial killers of the past, highlighting theoretical explanations grounded in a diverse field of social sciences: anthropology, psychology, economics sociology, and criminology. Presenting a conceptual framework for explaining the violence serial murderers commit, the publication inspires critical and creative thinking to ultimately grow the reader's criminological insight and reinforce empathy for the victimized.
Serial Killers features:
a continual theme that the "past is prologue:" history helps illuminate the acts of future serial murderers.
a systematic dismantling of the serial killer stereotypes surrounding race, gender, religion, social status.
and more!
1. Introduction: What is a Serial Killer?
2. Killing for Money (or, not all serial killers are lust murderers)
3. Couples Who Kill (or, not all serial killers are loners)
4. Female Serial Killers (or, not all killers are male)
5. Men and Serial Murder (or, not all masculinities and motivations are the same)
6. Race and Serial Killing (or, not all killers are White)
7. The Role of Religion in Serial Killing (or, the myth that killers are Satanists, atheists or the non-religious)
8. Medical and Health Professionals Who Kill (or, not all killers use bloody and brutish killing techniques)
9. Future Directions
10. Catching a Serial Killer: An Oral History with Investigators Who've Tracked Serial Killers
Print
$104.19
ISBN 9781524977238
Details Print Product