RETURN TO SEARCH RESULTS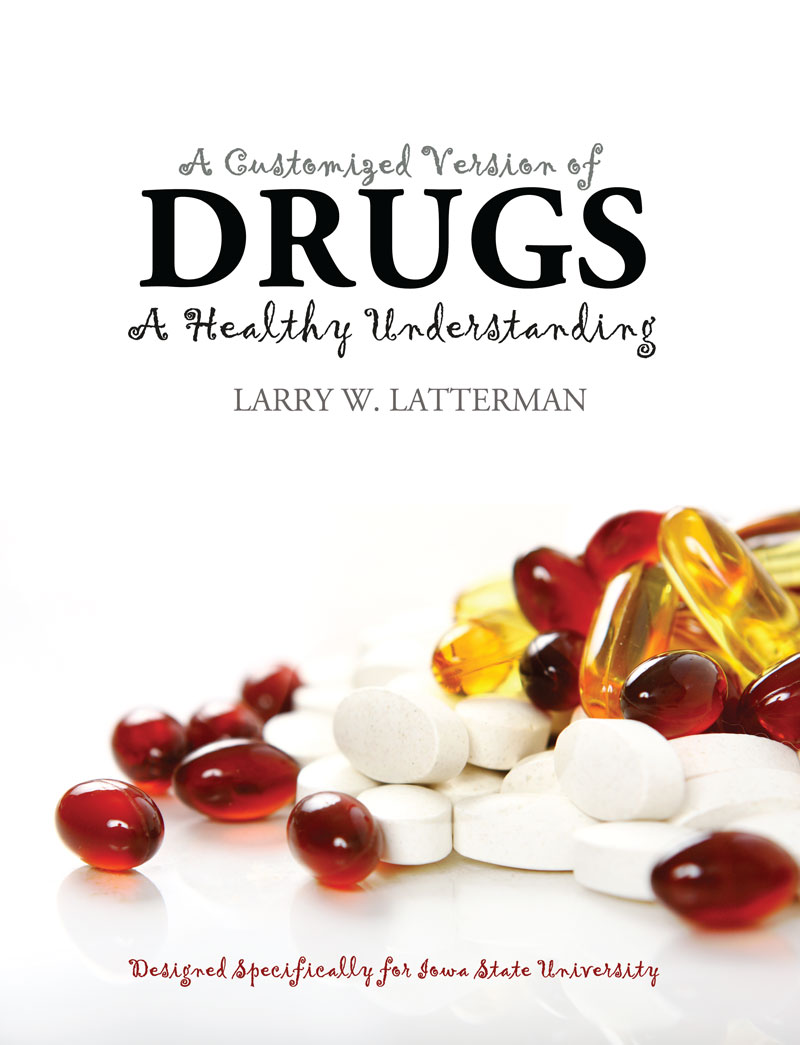 A Customized Version of Drugs: A Healthy Understanding by Larry W. Latterman Designed Specifically for Iowa State University
Author(s): Denise Denton
Edition: 1
Copyright: 2016
Pages: 244
CHOOSE FORMAT ?
Details: Print Product Only (SA,CP, Pak, all Print) |
The goal of Drugs, a Healthy Understanding is to transmit to students a healthier understanding of drug use and abuse and to give them a definite knowledge of the consequences of drug abuse. To achieve this goal and encourage student education, I have compiled the data and information in an
easy-to-understand and user-friendly manner.
Section One
Chapter 1 – Drugs: An Introduction
Chapter 2 – Drugs and Your Body
Chapter 3 – Drugs and Regulations
Section Two
Chapter 4 – Stimulants
Chapter 5 – Caffeine
Chapter 6 – Tobacco: The Use and Regulation
Section Three
Chapter 7 – Health Consequences of Tobacco Use
Chapter 8 – Central Nervous System Depressants
Chapter 9 – Narcotics (Opioids)
Section Four
Chapter 10 – Alcohol: How It Affects the Human Body
Chapter 11 – Alcohol and Our Behavior
Chapter 12 – Hallucinogens (Psychedelics)
Section Five
Chapter 13 – Marijuana
Chapter 14 – Prescription, Over-the-Counter, and Herbal Drugs
Chapter 15 – Performance-Enhancing Drugs
Section Six
Chapter 16 – Drug Abuse Prevention
Chapter 17 – Drug Abuse Treatment
Print
$77.95
ISBN 9781465297976
Details Print Product Only (SA,CP, Pak, all Print)