RETURN TO SEARCH RESULTS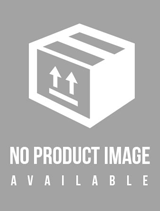 Robert Grimes
Robert N. Grimes is Chairman and CEO of Accuvia, located in Gaithersburg, Maryland. Mr. Grimes founded Cyntergy in 1988, which focused on providing computer support services to the hotel, foodservice, and retail industries. Under his guidance, Cyntergy has been expanded and repositioned within CynterCorp to offer these industries a range of technology-related solutions and products. In 1996, Mr. Grimes co-founded, with Nation's Restaurant News, an international foodservice technology tradeshow and conference known as FS/TEC. Mr. Grimes has received many industry awards, including the Greater Washington 1994 Entrepreneur of the Year award sponsored by Inc., Ernst & Young, and Merrill Lynch.
Frederick DeMicco
Frederick J. DeMicco is ARAMARK Chair and Professor for the department of Hotel, Restaurant and Institutional Management at the University of Delaware. Formerly, he was Associate Director in the School of Hotel, Restaurant and Recreation Management at Penn State University, where he was Professor-in-Charge of the HRIM undergraduate program, and presently is a Penn State Conti Professor of Hotel, and Restaurant Management. Dr. DeMicco teaches courses in international management and strategy, foodservice management, with research in the areas of cost control, international strategic management, and gerontology. His research spans the human life cycle from children to older employees and mature customers in the hospitality and tourism industry. He has worked on projects with ARAMARK for the Summer Olympics in Atlanta, Sydney, and Athens.
In 1986, he completed his Ph.D. in Hotel, Restaurant and Institutional management at Virginia Polytechnic Institute and State University. In 1996, he completed a sabbatical in Hotel Management at Walt Disney World, Florida. He is on the Editorial Board of the Hospitality Research Journal, as well as author and co-author of more than 100 publications in the area of hospitality and tourism management. Dr. DeMicco is ranked 12th among the 119 most cited international hospitality faculty. Dr. DeMicco has taught and conducted research in Europe, Scandinavia, Australia, and the Caribbean (including cruise ships).
Dr. DeMicco is co-author with Dr. Marvin Cetron and Owen Davies of Hospitality 2010: The Future of Hospitality and Travel (Prentice Hall, 2006).
Joseph Dunbar
Joe Dunbar is a hospitality industry consultant specialized in management advisory services and cost control. He works with clients in 44 states, the District of Columbia, Canada and the Caribbean. These clients operate restaurants, golf and ski resorts, universities, corporate dining rooms, country clubs, hotels, health care facilities and special event catering services.
Formerly, he was Vice President of Finance and Administration for Sodexo's remote site support services division in North America. His experience includes union contract negotiations, mergers and acquisitions, supply chain management, and responsibility for all finance and accounting activities.
Over 5,000 readers subscribe to Joe's Food Cost Control blog and newsletter. His blog posts have been published in many industry publications.
Joe has offered seminars and webinars on food cost control, menu analysis and hospitality technology through the UNLV Distance Learning division, the Hospitality Financial and Technology Professionals convention and local meetings, and industry trade shows.
Chen Chen
Chen Chen has her Bachelor's degree from China in Information Technology. She is a graduate from the Master of Science program in Hospitality Information Management from the University of Delaware. Her research focuses on the use of tablet technology to provide service and training solutions to global hospitality and travel firms.
James R Keiser
James Keiser, an original author of this book, is a graduate of the Cornell School of Hotel Administration and Wharton School of the University of Pennsylvania. He is a retired professor of hotel and institution management at the Pennsylvania State University. Mr. Keiser has also been employed as a hospitality consultant, hotel manager, hospital foodservice director, food cost accountant, and hospital administration officer in the U.S. Air Force. He is the author of Principles and Practices of Management in the Hospitality Industry, published by Van Nostrand Reinhold (1989), and has prepared several correspondence courses. In 1989 he received the H. B. Meek award of the Council of Hotel, Restaurant and Institutional Education.
Cihan Cobanoglu
Cihan Cobanoglu is an associate professor of Hospitality Information Technology at the University of Delaware. He earned his Ph.D. from Oklahoma State University in Hotel and Restaurant Management specializing in Information Technology. He is a Certified Hospitality Technology Professional (CHTP) commissioned by Hospitality Financial and Technology Professionals and Educational Institute of American Hotel and Lodging Association.
Dr. Cobanoglu has over 5 years of industry experience. He worked as System Manager for Ramada International Mersin, a five-star luxury hotel with 350 rooms. He is a Certified Micros/Fidelio programmer. Before working at Ramada, he worked in different segments of the industry including hotels, restaurants, blue voyage yachts, and clubs in different positions.
His research involves the use and impact of technology in hospitality industry. Dr. Cobanoglu published in scholarly journals such as Cornell Hotel and Restaurant Administration Quarterly, International Journal of Hospitality Information Technology and International Journal of Market Research. He has made over 100 presentations in national and international conferences, such as HITEC, FSTEC, MURTEC, and HFTP Annual Convention. Professional affiliations include Hospitality Financial and Technology Professionals, Hospitality Information Technology Association, and Council on Hotel, Restaurant, and Institutional Education. Dr. Cobanoglu also serves the hospitality industry as an IT consultant.
Related ISBN's: 9781792424243
Ebook
$7.00
ISBN 9781792424243
Details Electronic Delivery EBOOK 180 days