RETURN TO SEARCH RESULTS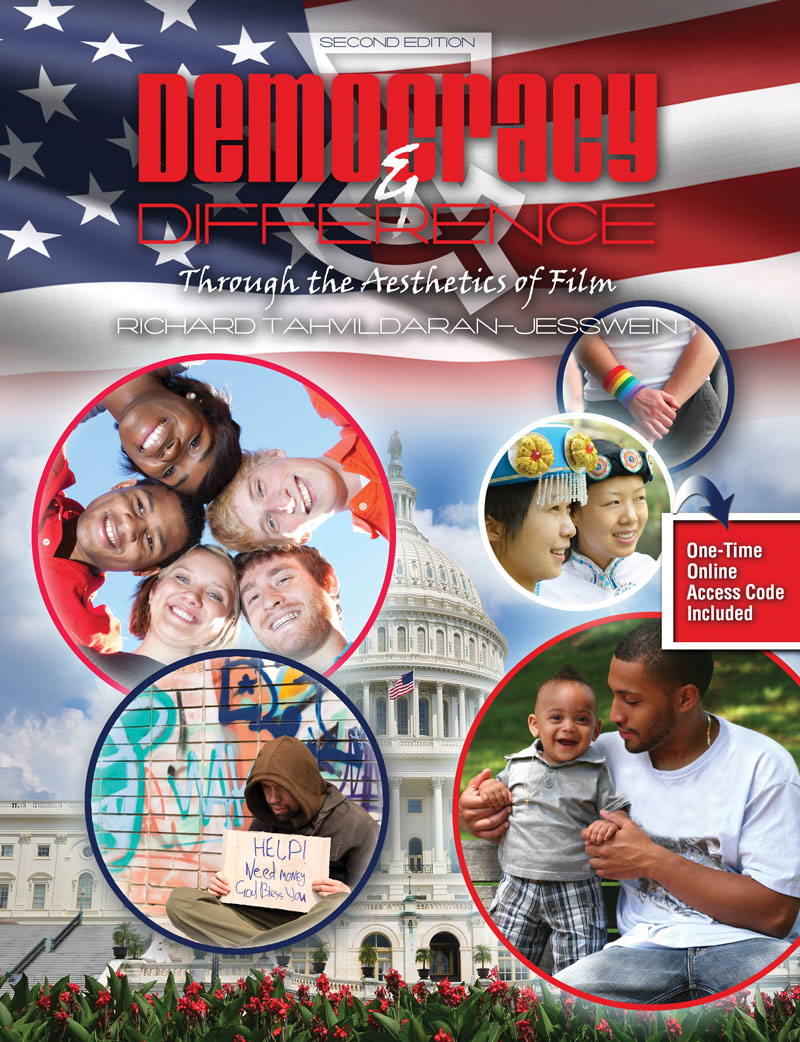 Details: eBook w/KHPContent Access | 180 days |
Can we envision U.S. democratic politics in ways that both respect and transcend difference lines? In our response we draw from our own experiences and our own politics-regardless of whether clearly defined.
For many, visual imagery, especially film, has been a significant contributor to the socialization of the self and a tool for understanding our world and our politics.
Democracy & Difference: Through the Aesthetics of Film by Richard Tahvildaran-Jesswein uses film and cinema in order to theorize difficult questions regarding democracy and difference. The fictionalized realism of film allows for a sharing of the different experiences that individuals live through and serves as a helpful tool to uncover the raw materials that make up our various social or cultural identities.
Democracy & Difference: Through the Aesthetics of Film:
Includes five additional theoretical readings regarding the study and analysis of difference in American life.
Discusses films produced in the United States during the 1980s and 90s as students can relate to these political points
Is packaged with access to an accompanying website with additional activities, automatically graded exams, gradebook, and more.

Available Formats:
Printed Product
Includes a Printed Textbook with Webcom 2.0 Access code printed on inside front cover of the textbook
eBook Product
User will be emailed two access codes: 1) Access to the VitalSource eBook; 2) Access to Webcom 2.0 supplementary site
Preface
Chapter One The (ln)Visibility of Difference
Chapter Two Film, Aesthetics, and Politics
Chapter Three Connections Within/Beyond Sexuality
Chapter Four The (Un)Certainty of Color
Conclusion: Transforming Political Sensibilities
Additional Theoretical Readings
Theorizing Difference by Larry M. Preston
Memory, Empathy, and the Politics of Identification by Alison Landsberg
RACE by Thomas Edsall
"LETTER FROM BIRMINGHAM JAIL" by Dr. Martin Luther King
EXCERPTS FROM, ABRAHAM LINCOLN AND THE EXPANSION OF PRESIDENTIAL WAR POWER by R. Tahvildaran Jesswein
Credits
References
Ebook Package
$121.28
ISBN 9781524943912
Details eBook w/KHPContent Access 180 days