RETURN TO SEARCH RESULTS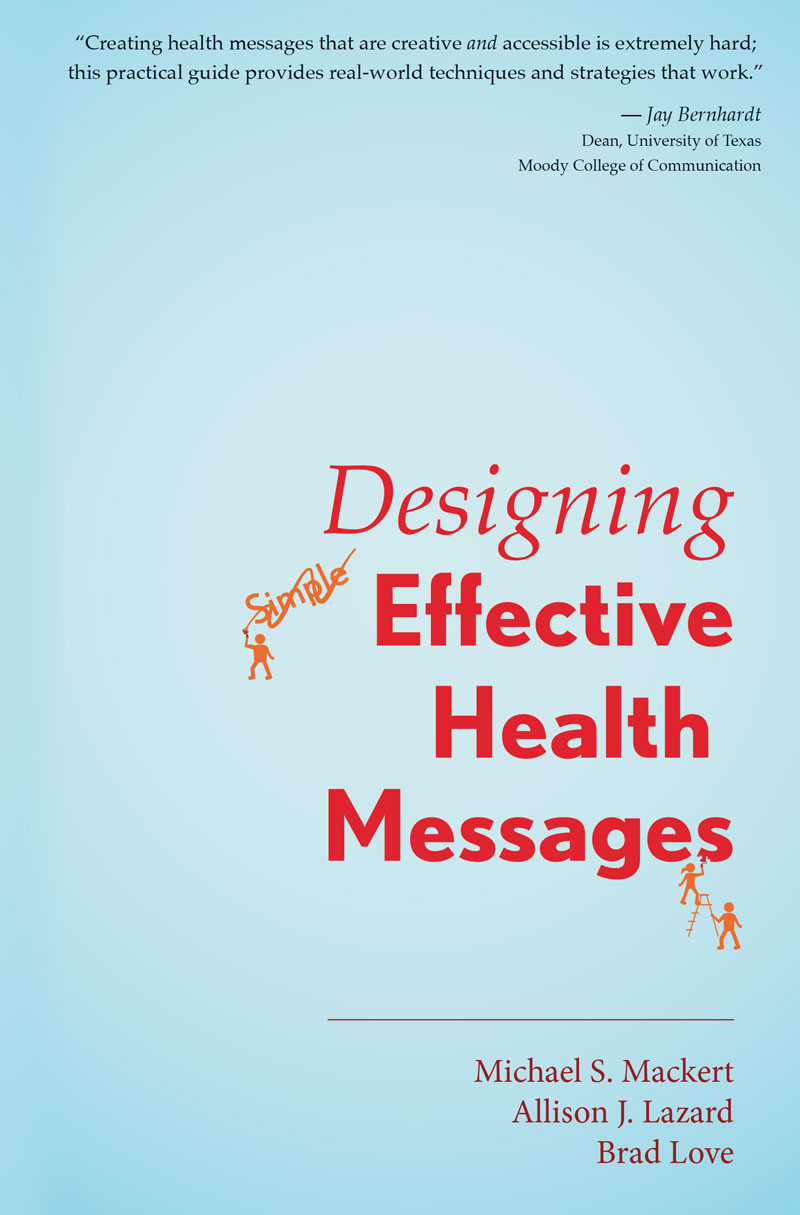 CHOOSE FORMAT ?
Details: Print Product |
New Title Now Available!
How can we make health messages culturally relevant without stereotyping?
Designing Effective Health Messages brings the perspective of advertisers to the broader health communication world. It gives straightforward overviews of relevant health communication theories, a discussion of principles of visual communication, and guidelines for plain language and clear communication.
Designing Effective Health Messages is divided into three sections:
Section 1 provides the tools needed to design more effective health communication campaigns.
Section 2 discusses the traditional model of health communication campaign development, execution, and evaluation.
Section 3 uses a series of case studies to show how the authors have put these practices into action to solve real world health communication problems.
Introduction
Section 1: Building Your Toolbox
Theories: Tools for Solving Problems
Visual Communication
Principles of Clear Communication
Section 2: Developing Effective Campaigns
Campaign Development Process
Account Planning
Section 3: Case Studies
Case Study: Folic Acid Promotion
Case Study: Hand Hygiene Promotion
Case Study: Campus Napping Promotion
Case Study: Men and Prenatal Health
Conclusion
References
Print
$46.00
ISBN 9781524932947
Details Print Product