RETURN TO SEARCH RESULTS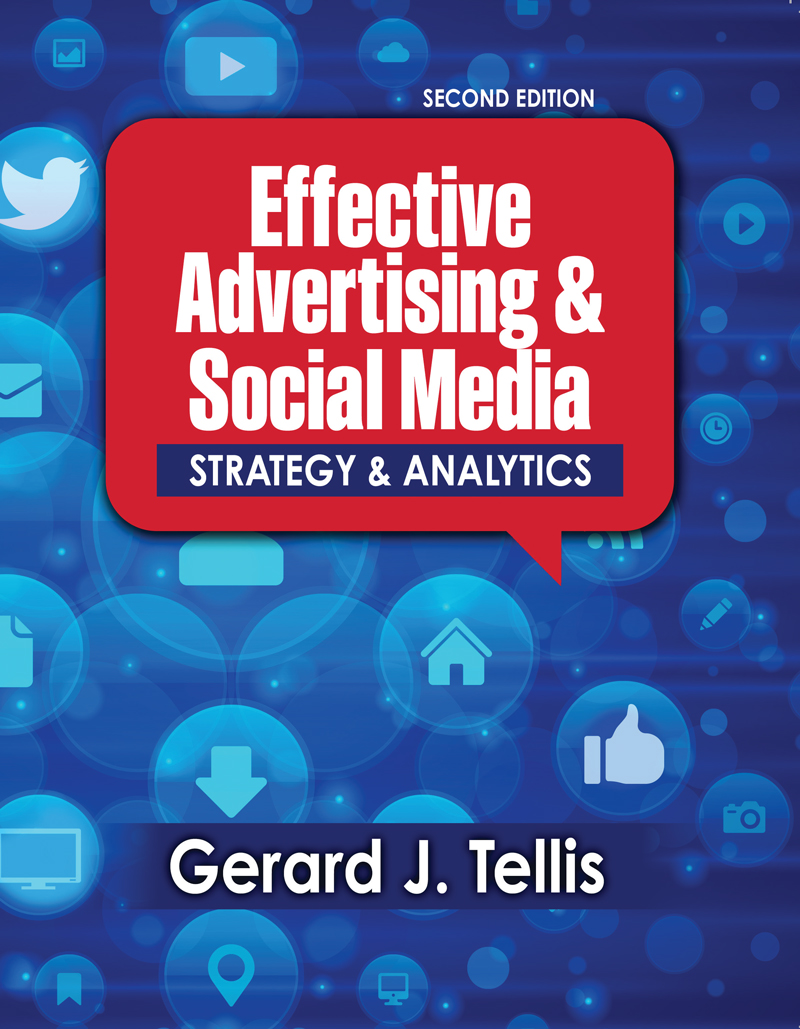 Effective Advertising & Social Media: Strategy & Analytics
Author(s): Gerard Tellis
Edition: 2
Copyright: 2019
Pages: 394




Details: Print Product |
Effective Advertising & Social Media: Strategy & Analytics integrates a vast literature in consumer behavior and quantitative marketing on when, how, and why advertising works, in the new environment of social media. The book is in three parts.
Part I explains the importance of advertising, the social media revolution, myths and reality of how advertising works, and principles of truth in advertising within the U.S.
Part II explains how to craft the advertising message based on the fundamentals of grabbing attention and persuasion through argument, emotion, endorsers, and humor. Each chapter introduces a new metric for evaluating these important routes of persuasion in an ad.
Part III explains the strategy and analytics of placing the message through assessing advertising effectiveness, budgeting, media placement, and schedule evaluation.
PART I: THE ADVERTISING ENVIRONMENT
Chapter 1: Importance of Advertising and Social Media
Chapter 2: The Social Media Revolution
Chapter 3: Advertising Myths and Reality
Chapter 4: A General Theory of Advertising
Chapter 5: The Regulation of Advertising
PART II: CRAFTING THE ADVERTISING MESSAGE
Chapter 6: Grabbing Attention
Chapter 7: Persuasion in Advertising
Chapter 8: Emotion in Advertising
Chapter 9: Endorsement in Advertising
Chapter 10: Argument in Advertising
PART III: ADVERTISING ANALYTICS
Chapter 11: Metrics of Ad Effectiveness
Chapter 12: Advertising Effectiveness Analytics
Chapter 13: Findings from Digital and Social Media Ad Analytics
Chapter 14: Media Analytics
Chapter 15: Budgeting and Scheduling Analytics
Print
$110.25
ISBN 9781524923211
Details Print Product