RETURN TO SEARCH RESULTS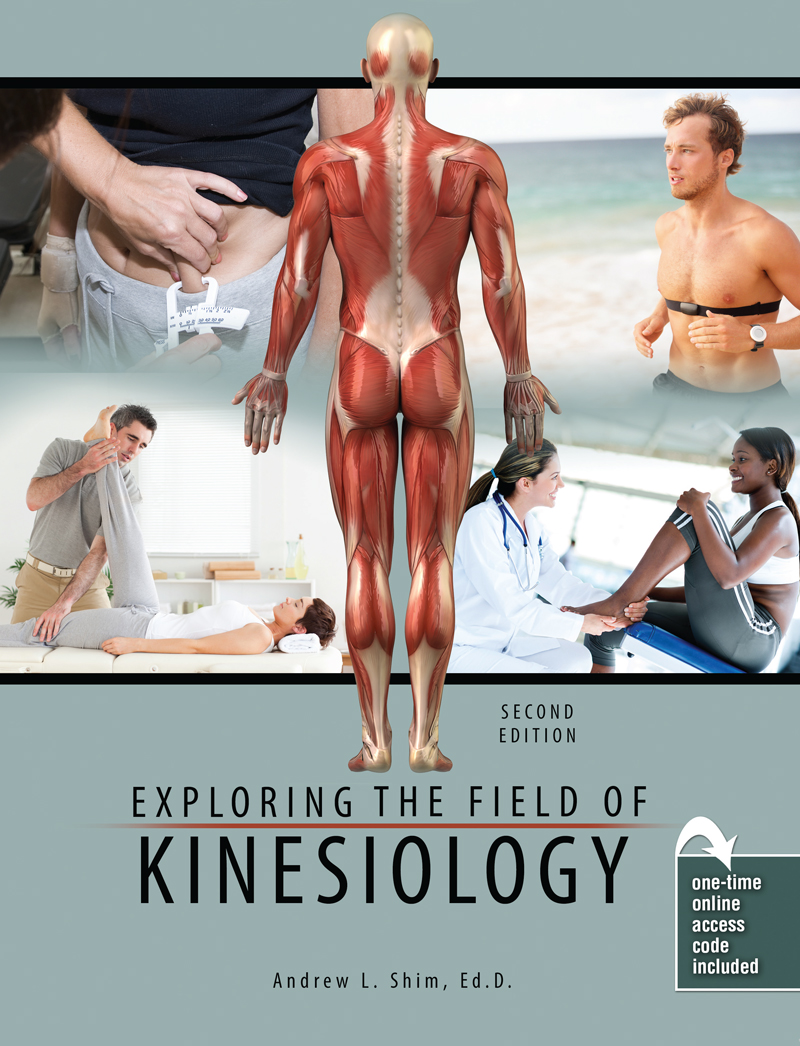 Exploring the Field of Kinesiology
Author(s): Andrew L. Shim
Edition: 2
Copyright: 2019




Details: eBook w/KHPContent Access | 180 days |
Exploring the Field of Kinesiology has the resources that students need to obtain and survive a promising career in the field of kinesiology. This textbook assists students in determining their goals, and in selecting the right specialization or field of study. Beginning with the identification of kinesiology, this text invites students to look at the different career opportunities that are within this field and aids in preparation for their early career.
Chapter 1: Identification of Kinesiology
Step I: How Do I Begin?
Step II: Finding the Right Program
Chapter 2: What Is a Mentor and Why Do I Need One?
Characteristics of a Good Mentor
Peer Mentors
Sage Mentors
Chapter 3: Setting Proper Goals and Time Management Skills
How Does One Start Goal Setting in This Field?
Chapter 4: What Job Fits You in Kinesiology?
Recognizing Job Characteristics
Student Clubs and Professional Memberships
Internships or Cooperative Experiences/Volunteerism
Chapter 5: Clinical Professions
Athletic Training
Physical Therapy
Occupational Therapy
Clinical Exercise Physiologist
Chapter 6: Coaching Professions in Sport or Sport Instruction
Important Qualities that Head and Assistant Coaches Should Possess
Junior to Senior High School Assistant and Head Coaches
Community College, Four-Year Institution Assistant and Head Coaching
The Strength and Conditioning Coach
Chapter 7: Teaching Careers
Elementary-Level Teaching Careers in the Field of Kinesiology
Secondary Teaching Careers in the Field of Kinesiology
Two- or Four-Year Institutions of Higher Education
Chapter 8: Sport Management Careers
What is Sport Management?
Facility and Event Management in Sport Management
Intercollegiate Sport Management
Professional Sport
Chapter 9: Corporate Wellness
The Six Dimensions of Wellness
Rationale of Implementing Corporate Wellness in Companies in the United States
What Are the Advantages to the Employee?
Important Qualities that Corporate Wellness Specialist Must Possess
Job Duties of a Corporate Wellness Specialist
Training, CEU's, Degree, License, Advancement – Corporate Wellness Specialist
Chapter 10: Research in Kinesiology
Abstract
Chapter 11: Early Career Do's and Don'ts
You Earned the Job, Now What?!
Goal Setting for the Immediate Future
Graduate School: Is This for everyone?
Professional Organizations and Career Networking
Chapter 12: How to Maintain the Excitement as a Kinesiology Professional during Mid-career
Characteristics That You Have Graduated to a Mid-career Professional
Making the Transition
Ebook Package
$78.75
ISBN 9781792402265
Details eBook w/KHPContent Access 180 days