RETURN TO SEARCH RESULTS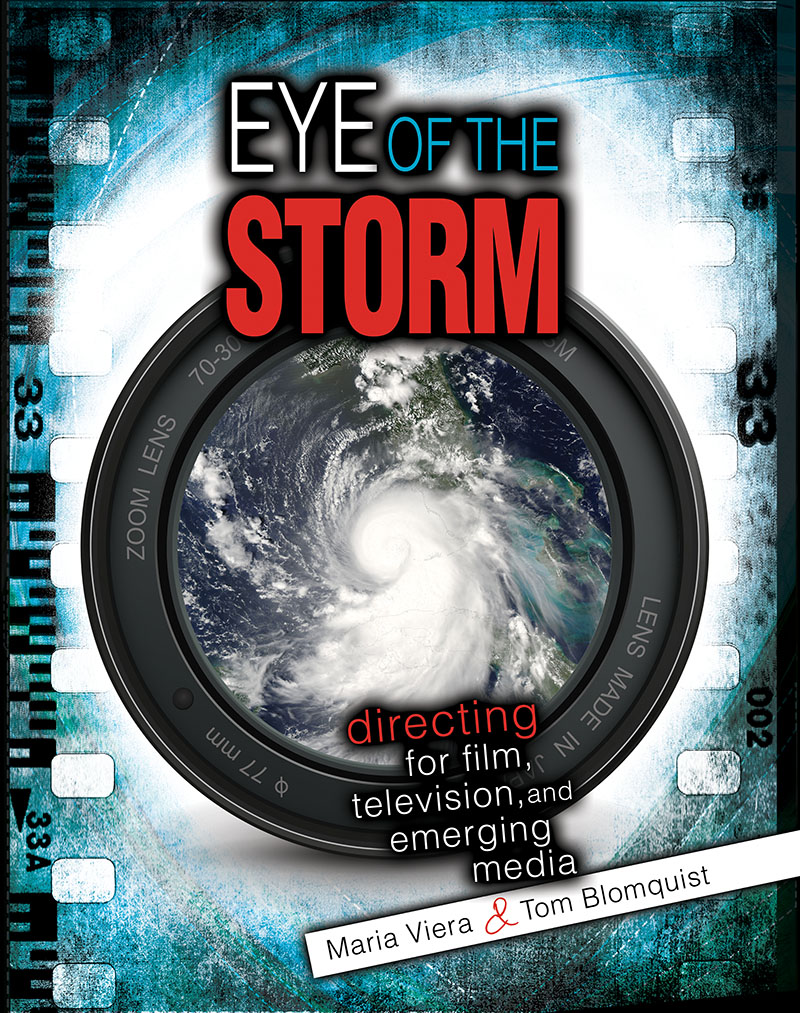 Eye of the Storm: Directing for Film, Television, and Emerging Media
Author(s): Maria Viera, Thomas G Blomquist
Edition: 1
Copyright: 2013
Pages: 298




Details: Electronic Delivery EBOOK | 180 days |
Media productions are often turbulent experiences for directors. Complications from human error, human nature, accidents, shifting budgets, the weather, or the intangibles of art creation can appear at any time. They can be extremely demanding.
Eye of the Storm: Directing for Movies, Television & Emerging Media presents a fresh approach to directing instruction. Going beyond the so-called "nuts and bolts" aspects of the director's role, this book is designed to help media artists understand the subtle processes of collaborating successfully with key creative team members. The eye of a storm is an oasis of tranquility that exists even as the full fury of the tempest rages nearby—and this book will prepare aspiring directors to become the reliable safe haven where cast, crew, and others can find refuge when problems seem insurmountable.
This innovative text is divided into two sections – Directing Processes and Directing Genres. Throughout the book, the authors have included commentary from industry experts and special insights from Hollywood film sets, TV control rooms, and recording studios that vividly bring abstract concepts to life.
PART I. DIRECTING PROCESSES
1. THE DIRECTOR AS WRITING MUSE
Creative process, the director, and the screenplay
2. THE DIRECTOR AS MASTER MANIPULATOR
The process of designing an effective directing plan
3. THE DIRECTOR AS MATCH MAKER
The casting process
4. THE DIRECTOR AS SCENE PARTNER
Working with actors
5. THE DIRECTOR AS COLLABORATOR IN CHIEF
The process of working effectively with a production team as its leader
6. THE DIRECTOR AS TRAUMA SURGEON
The process of directing in the editing room and on the dubbing stage
PART II. DIRECTING FOR THE GENRE
7. THE DIRECTOR IN MOTION PICTURES
Directing the narrative feature film
8. THE DIRECTOR IN TELEVISION
Directing the hour episodic television series and half-hour comedies
9. THE DIRECTOR IN DOCUMENTARIES AND REALITY SHOWS
Directing reality-based, non-scripted projects
10. THE DIRECTOR IN MUSIC VIDEOS
Directing visual interpretations of songs
11. THE DIRECTOR IN VOICE ACTING
Directing performances for video games, animation, and post-production
---
Ebook
$41.66
ISBN 9781465233059
Details Electronic Delivery EBOOK 180 days