RETURN TO SEARCH RESULTS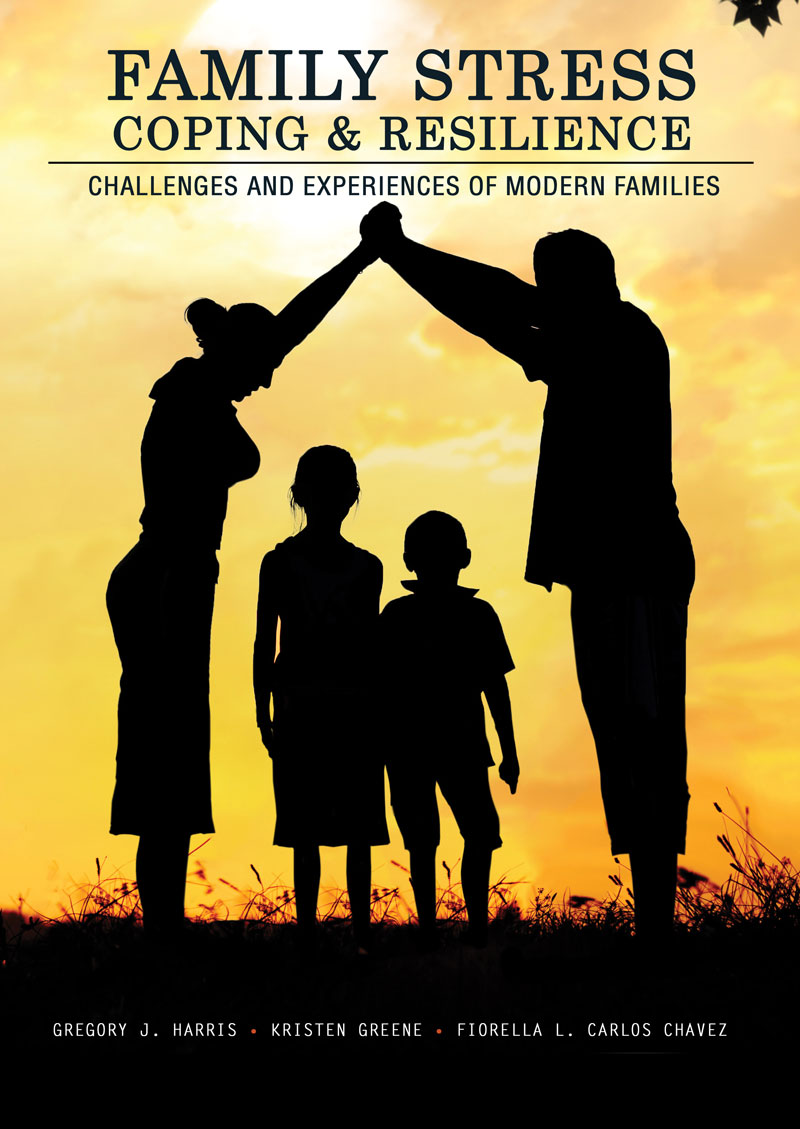 Details: Print Product |
Family Stress, Coping, & Resilience: The Challenges and Experiences of Modern Families presents research and scholarship on different family stressors and the challenges and experiences of families as they try to cope and bounce back from adversity. The text presents work from an array of disciplines and authors that serve to highlight the various complexities of stressors in our modern society and how families adjust and make attempt to reach equilibrium.
The text is organized into seven parts, each featuring multiple chapters on topics including family stress concepts, theories, parenting and mental health stressors, substance abuse and family violence induced stressors, vulnerable and transitional population stress, caregiving stressors across the life course, health and environmental stressors, and the future of families in a stressful societal context. Each part of the text has original introductions and conclusions that create context along with questions to stimulate class discussion or as opportunities for writing more broadly by topic.
Various stressors and burdens related to the social, psychological, biological, cognitive, cultural, and economic aspects of daily life will serve as fundamental vantage points for relevant research explored in this textbook. The textbook presents current and salient research on the impact of family stressors across the life span with special emphasis on those family life events that pose a threat to the short term or long term positive functioning of the family system. Relevant research from family studies, human development, sociology, psychology, economics, psychiatry, child studies, criminology, gerontology, social work, and gender/ethnic studies is presented.
Acknowledgments
Introduction
PART I: Family Stress Concepts, Theories, and Models
Chapter 1: The Contextual Model of Family Stress
Chapter 2: Integrating Family Resilience and Family Stress Theory
PART II: Family Stressors, Parenting, and Mental Health
Chapter 3: Parenting Stress
Chapter 4: Families with Special Needs Children: Family Health, Functioning, and Care Burden
Chapter 5: Mental Illness and Family Stress
PART III: Family Stressors, Substance Abuse, Family Violence, and Trauma
Chapter 6: Families Coping with Alcohol and Substance Abuse
Chapter 7: Family Influences on the Development of Aggression and Violence
Chapter 8: An Update on Posttraumatic Stress Disorder in Children and Adolescents
PART IV: Family Stressors among Vulnerable and Transitional Populations
Chapter 9: Parenting in Poverty: Attention Bias and Anxiety Interact to Predict Parents' Perceptions of Daily Parenting Hassles
Chapter 10: Stress among Immigrant Families
Chapter 11: Culture's Influence on Stressors, Parental Socialization, and Developmental Processes in the Mental Health of Children of Immigrants
PART V: Caregiving Stressors, End of Life Challenges, and Resilient Families
Chapter 12: An Expanded Review of the Challenges and Experiences of Informal Caregivers: Families, Factors, and Frameworks
Chapter 13: The Relation Between Multiple Informal Caregiving Roles and Subjective Physical and Mental Health Status Among Older Adults: Do Racial/Ethnic Differences Exist?
Chapter 14: Ten Surprising Facts about Stressful Life Events and Disease Risk
Index
Print
$146.00
ISBN 9781524931957
Details Print Product