RETURN TO SEARCH RESULTS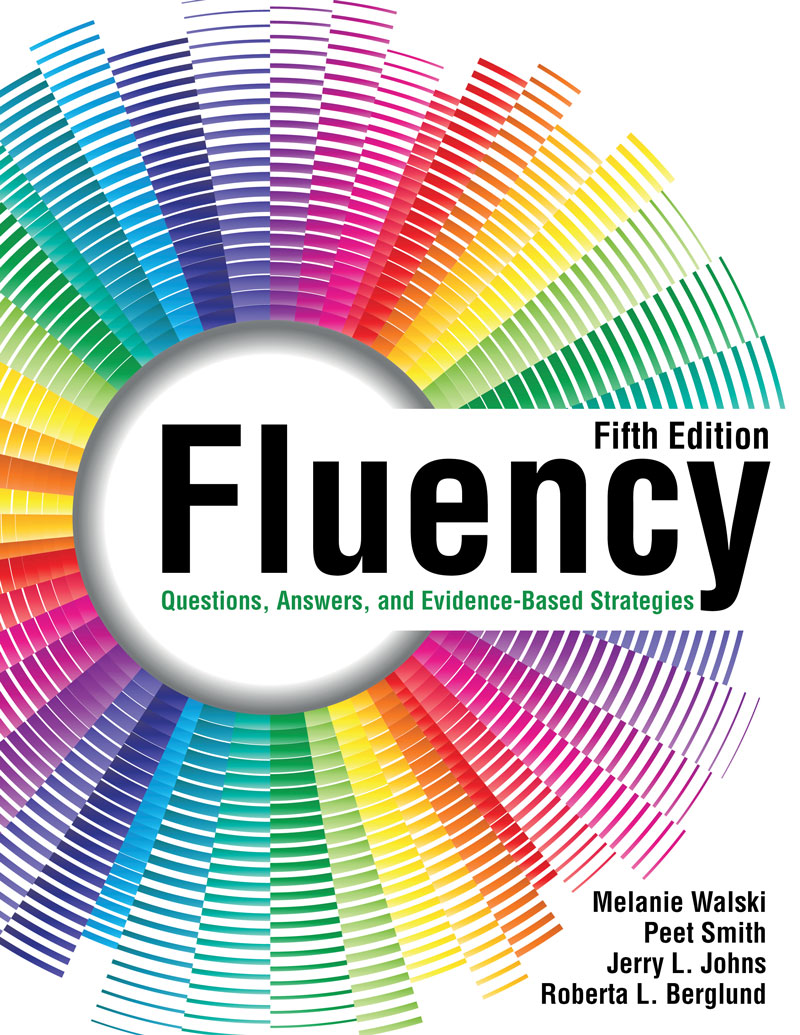 Details: Print Product |
Are you trying to help your students become more fluent readers?
Are you doing progress monitoring?
Do you think that differentiating fluency interventions can help you respond to individual differences among your students?
Help is on the way. This easy to use resource is written with teachers in mind. The goal is to help readers include fluency strategies in their instructional repertoire without adding hours of preparation time. Fluency is for classroom teachers, prospective teachers, reading/literacy specialists and coaches, and other professionals involved in schools and educational agencies. This compact, focused book helps discusses and describes fluency, offers many strategies to strengthen fluency instruction for students in regular classrooms as well as in resource rooms, and provides some ways to help monitor students' progress. Response to Intervention (RTI), part of the 2004 reauthorization of the Individuals with Disabilities Education Act (IDEA), is intended to ensure that all students receive excellent classroom instruction. For those students who struggle, targeted interventions and progress monitoring are used to help assess growth (RTI, 2009).
The new edition of this compact, focused book provides over 30 ready-to-use strategies to help teachers, reading specialists, and other school professionals understand and strengthen fluency instruction for student in regular classrooms, resource rooms, and RTI programs. You'll get specific strategies targeted to six reader types so interventions can be more beneficial to small groups or individual students within RTI programs. Assessments are also included for monitoring students' progress in grades one through eight, along with common questions and answers teachers may have about fluency.
Ready-to-use worksheets with permission to reproduce for classroom use.
A quick reference chart to show how the strategies can be differentiated for six types of readers.
Strategies organized for easy use with goals, materials needed, reader type, description, step-by-step procedure, and evaluation.
Co-published with the International Reading Association.
Enter Here: A Quick Orientation to Fluency
About the Authors
P A R T 1
Questions and Answers about Fluency
Overview and Anticipation Guide
1. Why Another Book on Fluency?
2. What Is Fluency?
3. Why Is Fluency Important?
4. How Does Oral Reading Fluency Relate to Silent Reading Fluency?
5. How Is Rate of Reading Determined?
6. What Oral Reading Rates Are Provided by Research?
7. How Should the Norms for Oral Reading Be Used?
8. What Are Some Ways to Assess Fluency?
9. What's Wrong with Round-Robin Oral Reading?
10. What Part of the Reading Program Should Be Devoted to Fluency Instruction?
11. What Insights Can Be Drawn from Research and Expert Opinion?
12. What Factors Can Impact Fluency?
13. When Should Fluency Instruction Begin?
14. What Are the Basic Principles of Fluency Instruction?
15. What Is the Purpose of Fluency Instruction?
P A R T 2
Foundational Principles of Fluency Instruction; Evidence-Based Strategies, Activities, and Resources
Foundational Principles of Fluency Instruction
Building Blocks for Fluency
Developing a Base of Language, Sounds, and Words
Teacher Read Alouds
Language Experience
Phonemic Awareness
Basic Sight Vocabulary
Word Identification
Shared Reading
Modeling Fluent Oral Reading
Shared Book Experience
Echo Reading
Choral Reading
Antiphonal Reading
Super Signals
Reading Punctuation
Phrased Reading
Fluency Development Lesson
Assisted Reading
Providing Support for the Reader
Paired Reading
Neurological Impress
Preview-Pause-Prompt-Praise
Structured Repeated Reading
Simplified Repeated Reading
Student Self-Managed Repeated Reading
Whole-Class Repeated Reading
Record, Check, Chart
Reading While Listening
Klassroom Karaoke
Performance Reading
Reading Aloud for the Enjoyment of Others
Say It Like the Character
Guess the Emotion
Just Joking
Readers Theater
Performance Poetry
Independent Reading
Reading on Their Own
Read and Relax
Sustained Silent Reading (SSR)
Fluency Jars
Fluency Walkabout
Integrated Strategies
Developing Fluent Readers Incorporating Writing, Speaking, and Listening
Oral Recitation Lesson
Book Bits
Radio Reading
Appendix A
Answers to Anticipation Guide for Fluency
Appendix B
Resources for Assessing and Monitoring Fluency Progress
Four-Point Fluency Rubric
Four-Point Fluency Rubric for Oral Reading
Holistic Oral Reading Fluency Scale
Class Fluency Snapshot—Primary Grades
Class Fluency Snapshot—Upper Grades
Cumulative Record for Fluency Checks
Class Record of Fluency Progress Monitoring
References
Index
"The findings of the National Reading Panel have emphasized just how critical reading fluency is to overall reading proficiency. Jerry Johns and Roberta Berglund have done a masterful job of creating a compendium of effective teaching strategies for promoting fluency in the elementary and middle grade classrooms. This is the kind of book that teachers will want to refer to again and again as they develop instruction that helps their students develop into fluent and engaged readers."
--Timothy Rasinski, Reading & Writing Center / Kent State University
Print
$44.10
ISBN 9781792406157
Details Print Product