RETURN TO SEARCH RESULTS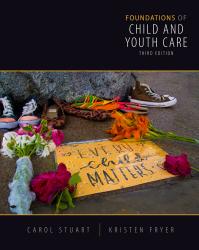 Details: Print Product |
Foundations of Child & Youth Care explores the field of child and youth care, introducing unique perspectives, theories, and interventions in which the practice is grounded as well as emerging concepts essential to current practice.
Foundations of Child & Youth Care :
Describes foundational concepts while challenging readers and instructors to further understand and investigate areas of interest through suggested resources, chapter exercises and practice examples
Effectively combines the importance of personal and professional learning through suggested exercises that give students the opportunity to reflect on their current knowledge and understanding of the world around them
Integrates terminology that is inclusive and reflects what is used in the rapidly changing field of child and youth care
Features updated links, tips and resources and references
Incorporates updated information representing a primarily North American perspective on the field.
Foundations of Child & Youth Care prepares the student to understand themselves and their practice in order to develop meaningful and therapeutic relationships that benefit children, youth, and families.
This book also describes the approach that child and youth care practitioners take to do the work that they do. Foundations of Child & Youth Care will ensure that students become skilled, reflective and knowledgeable practitioners.
Chapter 1 Defining Moments 
Chapter 2 Historical Perspectives on Childhood and Professional Caregiving 
Chapter 3 The Learning Journey: Stages of Professional Development and Transformative Learning 
Chapter 4 Understanding the Milieu 
Chapter 5 An Introduction to Theory and the Domains of Practice 
Chapter 6 The Self 
Chapter 7 Professionalism and Professional Caring in the Social-Political Context
Chapter 8 Communication 
Chapter 9 Relationships 
Chapter 10 Critically Applied Human Development 
Chapter 11 The Systems Context 
Chapter 12 Approaches to Intervention
Print
$89.27
ISBN 9781792486364
Details Print Product