RETURN TO SEARCH RESULTS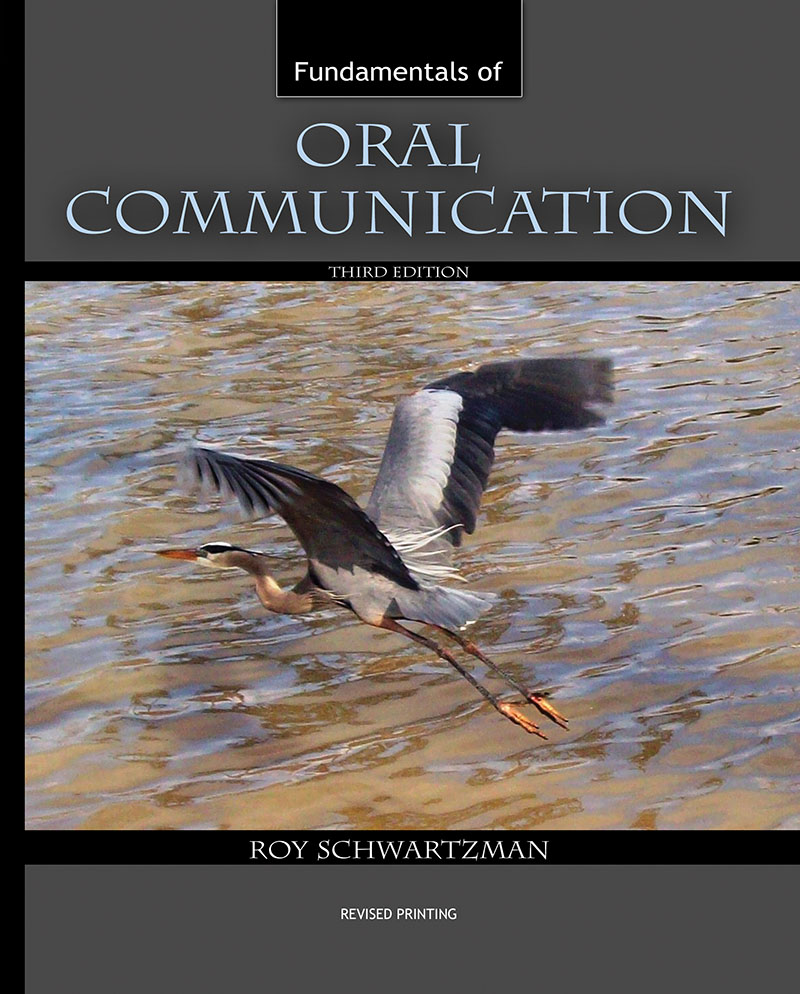 Fundamentals of Oral Communication
Author(s): Roy Schwartzman
Edition: 3
Copyright: 2014




Details: Print Prod w/KHPContent Code, Other Website | 180 days |
Fundamentals of Oral Communication creates competent communicators. The text and online course package presents students with a fundamental understanding of the world of communication and provides them with practical insights on how to implement the knowledge in the real world.
Roy Schwartzman's Fundamentals of Oral Communication:
Is Comprehensive! The content includes interpersonal communication, group communication, and presentational communication / public speaking.
Is Interactive! Various speaking opportunities for students empower them to evaluate and construct clear and coherent arguments for diverse contexts.
Is Practical! Reflection and analysis is used to introduce students to the principles and basic skills necessary to build and sustain relationships in society.
Is Student Friendly! Chapter Outlines, Featured Multimedia Presentations, and Highlights / Conclusion make it easy for students to prepare for and assess the knowledge presented in each chapter.
Is Instructor Friendly! Apply Your Knowledge vignettes, automatically graded chapter exams, and gradebook make the transition to this publication virtually seamless.
Chapter 1: Foundations of Communication
Chapter 2: Communicating Confidently and Competently
Chapter 3: Self and Others: Identities and Cultures
Chapter 4: Listening
Chapter 5: Verbal Communication
Chapter 6: Nonverbal Communication
Chapter 7: Research Techniques
Chapter 8: Supporting Your Ideas
Chapter 9: Organization and Outlining
Chapter 10: Presentation Aids
Chapter 11: Speakers, Speeches, and Audiences
Chapter 12: Informative Presentations
Chapter 13: Persuasive Presentations
Chapter 14: Interpersonal Relationships
Chapter 15: Managing Conversations and Conflicts
Chapter 16: Communicating with Technology
Chapter 17: Interviewing
Chapter 18: Small Group Communication
Chapter 19: Group Roles and Behaviors
Appendices
Appendix A: Special Occasion Speeches
Appendix B: Sample Speeches and Case Studies
Print Package
$142.22
ISBN 9781465299321
Details Print Prod w/KHPContent Code, Other Website 180 days