RETURN TO SEARCH RESULTS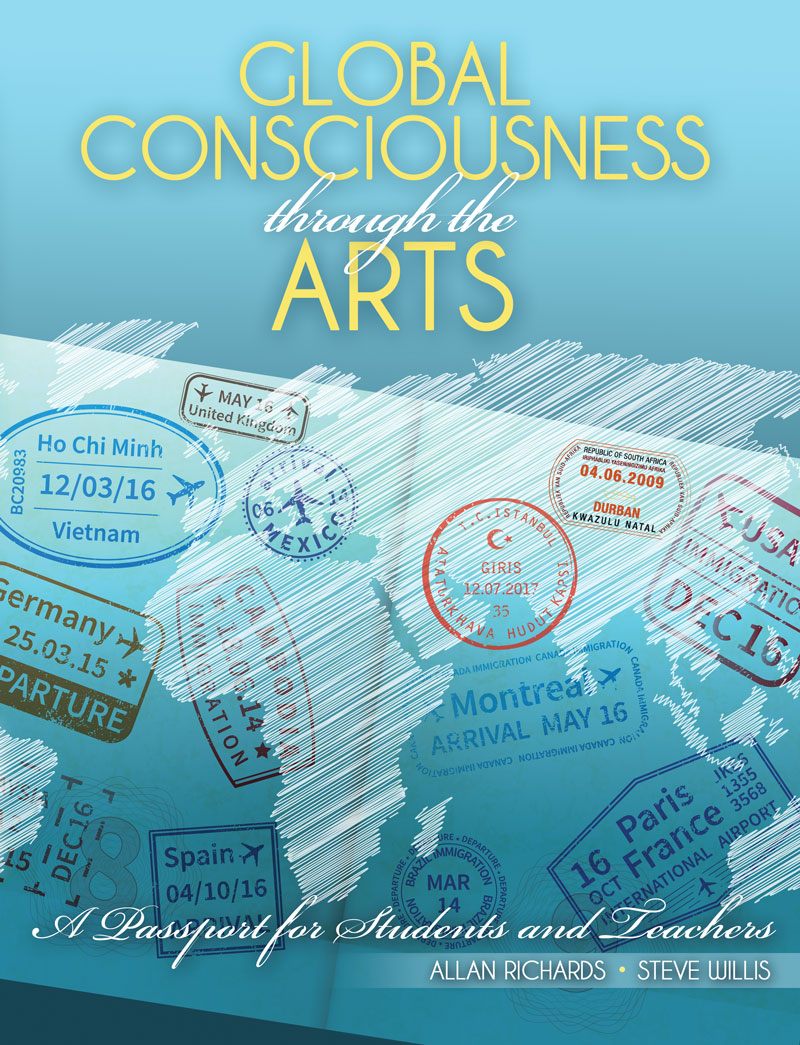 Global Consciousness through the Arts: A Passport for Students and Teachers
Author(s): Allan Richards, Steven Willis
Edition: 1
Copyright: 2018
Pages: 176
CHOOSE FORMAT ?
Details: Print Prod w/Ancillary Site |
Conceived from the current political, social, economic, spiritual, and environmental issues of our times, Global Consciousness through the Arts: A Passport for Students and Teachers provides the tools for teachers and students to succeed in the 21st Century.
It raises the consciousness of students and teachers to the critical challenges that confront us in the new human world and provide them a starting point from which they can be engaged in shaping their own destiny through the re-creation of the international community culture.
Re-creating the international community will require not only consciousness in the issues and challenges, but also the passion that is associated with the innate human creativity through educating the whole person cognitively, aesthetically, physically, and spiritually for growth and achievement through the arts.
Global Consciousness through the Arts: A Passport for Students and Teachers:
Inspires deeper exploration of the issues by students and teachers and that this exploration brings excitement and enrichment to the education process.
Is organized around four basic principles: identifying the challenges we face, familiarizing ourselves with them, garnering the knowledge and skills necessary to resolve them, and providing suggestions and resources to guide us in our exploration.
Integrates lesson plans, practice, and observations from international and national (USA) authors on how the information can be used to provide students and faculty the direction and guidance to develop deeper thought and personal empowerment.
There is a 247-page-online Ancillary that has 41 contributors representing 14 countries in Elementary, Secondary and Higher Education from urban, suburban, and rural locations. This ancillary is a critical component of the book for contemporary art education.
Part I: Global Consciousness
Chapter 1: Art and Cultures
Chapter 2: Spirituality, Humanities, and Responsibilities
Chapter 3: Finding One's Voice
Chapter 4: Contributions
Part II: Foundational Tools
Chapter 5: The International Language
Chapter 6: Media and Materials and Techniques
Chapter 7: Identity
Chapter 8: Community of Intersectionality
Part III: Success in an International Community
Chapter 9: Life and Career Skills
Chapter 10: Innovative Thinking, Learning, and Skills Development
Chapter 11: Information, Media, and Technology
Chapter 12: Integration + Collaboration + Connoisseurship
Part IV: Artistic Voice
Chapter 13: Art, Traditional, and Contemporary Practices
Chapter 14: Themes and Portfolios
Chapter 15: Environmental and Ecology Art
Chapter 16: Contributors
"This book is a necessary addition to the libraries of all educators who wish to raise their students' global consciousness and have access to many excellent resources to guide them."
Dr. Enid Zimmerman (USA)
"Its strength is in the deep understanding of what art education is and in what it should be in the modern and complex world we live in."
Susan M. Coles (UK)
"This timely book presents the future of art education in a society where people with diverse backgrounds coexist."
Dr. Sunah Kim (South Korea)
This publication has been awarded endorsed status by the World Council of the International Society of Education through Art as being outstanding quality.
Print Package
$150.00
ISBN 9781524948009
Details Print Prod w/Ancillary Site