RETURN TO SEARCH RESULTS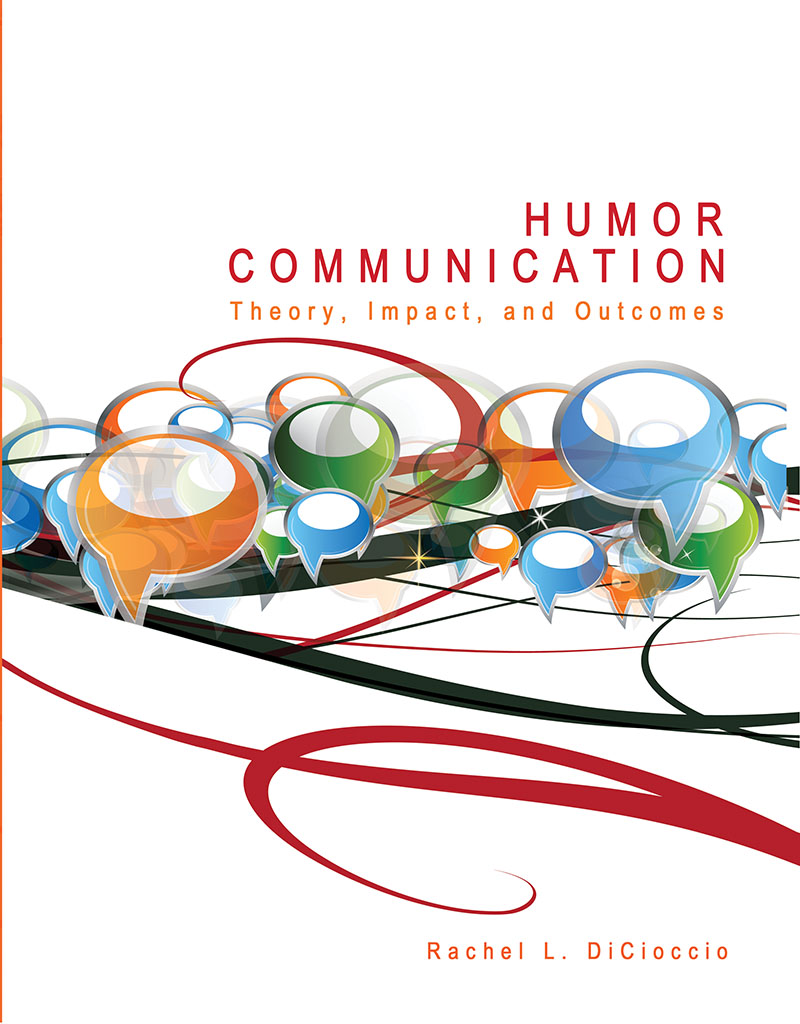 Humor Communication: Theory, Impact, and Outcomes
Author(s): Rachel L DiCioccio
Edition: 1
Copyright: 2012
Pages: 344




Details: Electronic Delivery EBOOK | 180 days |
The ubiquitous nature of humor in our society is undeniable…

Humor Communication: Theory, Impact, and Outcomes encapsulates the fast growing area of humor research in the communication discipline. Collectively, the examination of humor communication represents a significant area of scholarship in the field of Communication Studies, which to date has been scattered across numerous venues and disciplines.

Comprised of 19 chapters, Humor Communication systematically showcases both established and emerging directions in the study of humor communication. A collection of exceptional scholars offer chapters that trace the germinal roots of humor to its most nuanced contemporary states. Issues of humor use, outcomes, and impact are critically, scientifically, and culturally explored revealing an incredible comprehensive body of literature and research. Humor Communication is accessible to undergraduates yet comprehensive and detailed for even the most experienced researcher interested in this burgeoning line of communication inquiry.

Humor Communication: Theory, Impact, and Outcomes:
Provides the first ever collection of communication scholarship strictly dedicated to humor communication in its past, present, and future forms.
Presents contemporary theories, models, and measures that explain humor from a variety of perspectives using multiple methodologies.
Explores the unique programmatic lines of research that have, and will continue to define the field.
Examines humor in all of its dynamic contexts including humor communication within relationships, families, organizations, medicine, education, intercultural relations, media, and mediated communication.
Provides an accessible yet comprehensive array of scholarship by authors who have been actively researching humor in their respective contexts.
Contains hundreds of references vital to researchers and graduate students interested in both the breadth and depth of humor communication theory and research.
PART ONE: FOUNDATIONS OF HUMOR COMMUNICATION
1. Theories of Humor – Andrew S. Rancer & Elizabeth E. Graham, University of Akron
2. Humor Functions in Communication – John C. Meyer, University of Southern Mississippi
3. Humor and Message Production – Nathan Miczo, Western Illinois University
4. Introduction to the Measurement of Humorous Communication – Melissa Bekelja Wanzer, Canisius College, & Melanie Booth-Butterfield, West Virginia University
5. Understanding the Development of the Humor Assessment Instrument – Virginia Peck Richmond, University of Alabama at Birmingham, & Jason S. Wrench, State University of New York at New Paltz
6. Humor as Aggressive Communication – Rachel L. DiCioccio, University of Rhode Island
7. Humor as a Verbal Trigger Event – Charles J. Wigley III, Canisius College
PART TWO: HUMOR COMMUNICATION IN CONTEXT
8. Sex, Humor, and Intimacy: An Examination of Sexual Humor Use in Close Relationships – Betty H. La France, Northern Illinois University, & Jeffrey A. Hall, University of Kansas
9. Children's Humor: Foundations of Laughter Across the Lifespan – Thomas J. Socha, Old Dominion University
10. Humor in Families: A Crucible of Humor and Communication – Sandra M. Ketrow, University of Rhode Island
11. Bucket Humor: The Significant Role of Humor within Organizational Culture – Owen Hanley Lynch, Southern Methodist University
12. Humor in Health Care – Theodore A. Avtgis, Ashland University
13. Humor and Laughter as Medicine: Physiological Impacts and Effects – E. Phillips Polack, MD, West Virginia University
14. Influence of Teacher Humor on Student Learning – Ann Bainbridge Frymier, Miami University, & Marian L. Houser, Texas State University-San Marcos
15. Graduate Advisor-Advisee Communication and Use of Interpersonal Humor – Narissra M. Punyanunt-Carter, Texas Tech University, & Jason S. Wrench, State University of New York at New Paltz
16. Humor in Intercultural Interactions: Challenges and Pitfalls – Nathan Miczo & Lisa A. Miczo, Western Illinois University
17. Cross-Cultural Humor: A New Frontier for Intercultural Communication Research – Yang Lin & Patricia S. Hill, University of Akron, & Sarah C. Bishop, University of Pittsburg
18. Disarmingly Funny: The Perils of Television's Political Comedy – E. Johanna Hartelius, Northern Illinois University
19. Wolfman Jay and the Writing Center Gang: Humor in Listserv Community Development – Diana Calhoun Bell, University of Alabama in Huntsville
Ebook
$57.51
ISBN 9781465239631
Details Electronic Delivery EBOOK 180 days