RETURN TO SEARCH RESULTS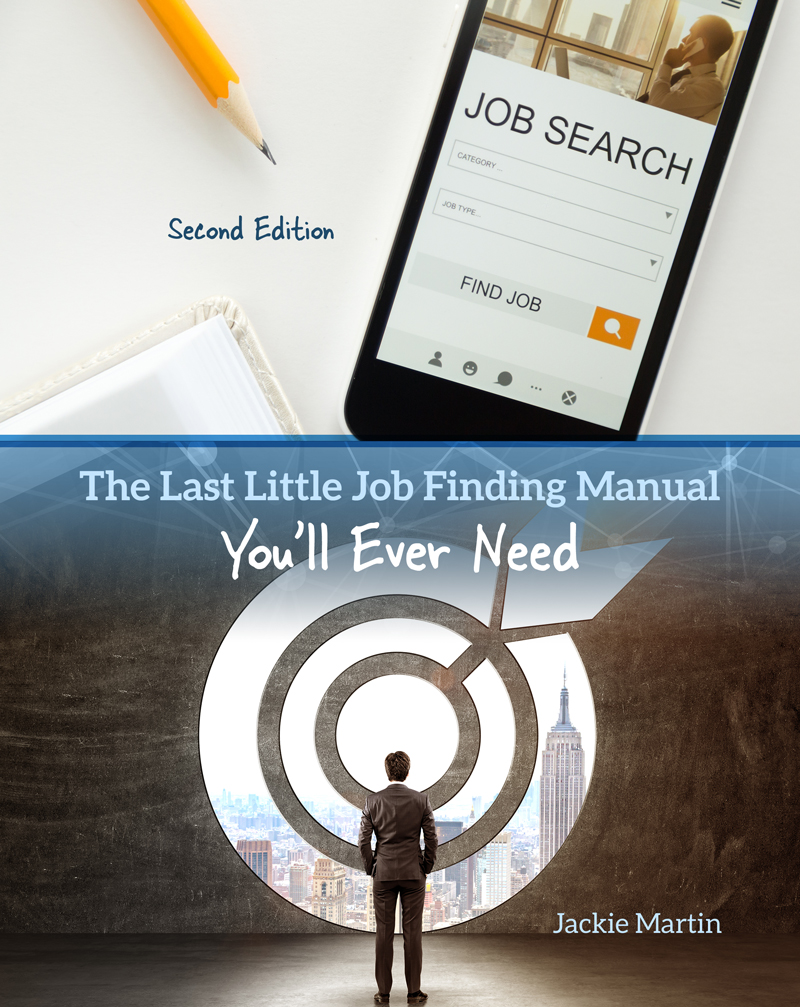 The Last Little Job Finding Manual You'll Ever Need: Removing the Roadblocks from the Job Search Process
Author(s): Jackie Martin
Edition: 2
Copyright: 2018
The Last Little Job Finding Manual You'll Ever Need is just that! Too many job seekers with excellent skills do not know how industry expects them to prepare their job portfolio. The bar is high. Employers expect a very high quality resume, cover letter, and electronic or e-portfolio, and most job seekers do not know how to begin! They reach the resume writer's roadblock quickly and spend months and years not receiving interviews when sending out numerous applications. In the meantime, their lives suffer greatly because of being un- or under-employed.
However, this text, and this author and job coach, turn lives around immediately, upon heeding the advice and techniques in this unique text and guide.
The resume, cover letter, and portfolio are persuasive writing pieces, electronically composed and electronically sent. Resume and cover letters are technical writing exercises, with a persuasive tone. In addition, interviewing skills and techniques are just as essential as the resume, cover letter, and portfolio.
Finally, the most difficult aspect of writing an industry standard resume is knowing how to reduce, synthesize and refine the job seeker's employment and education history into often a one page resume.
In this text, these daunting but critical tasks are delineated by a veteran professor, author and professional resume writer and job coach in an easy to read, and easy to follow manual on Job Search.
Check out Jackie Martin's Business Communication with an Edge
CHAPTER ONE - The Job Seekers' Checklist
The Job Discovery Process: First Steps Self-assessment and Job Readiness Research The Interview
A. Understanding Employers' Skills-based Language Job Titles: Administrative Assistant, General Office, Bookkeeping Step 1
Hands on Activities to Determine Career Direction and Preparedness
How to Write the Winning Summary Statement
Resumes Vary According to Circumstance
Key Tips for Resumes by Circumstance:
Summary – Resumes That Vary By Circumstance
Rules That Apply To All Resumes:
How to Write an Effective Resume
Hard Copy or Online Applications
The First Interview
The Job Offer
Interview Follow Up
CHAPTER TWO - "Branding You!" - Creating a Persuasive Resume, Cover Letter and E-Portfolio
The Resume, First Impressions Do Count!
Current Industry Standard Resumes
Current Resume Writing Practice— Where to Find It
Personal Information
Mid-Chapter Student Activity, 2.1
Skills
Mid-Chapter Student Activity 2.2
Education
Certifications
Professional Experience and Key Accomplishments
References
Mid-Chapter Student Activity 2.3
Formatting the Resume
The Electronic Career Portfolio (Eportfolio)
Removing the First Potential Roadblock: Writing a Winning Cover Letter
E-mail Cover Letter
Student Activity 2.4
CHAPTER THREE - Are You Prepared for Today's Job Search?
Digital Information Literacy
Assessments
Certifications
Job Search Strategies
Active and Passive Job Search
Networking
The Interview
Mid-Chapter Student Activity 1
Interview Formats
Salary and Benefits
Follow up
Continued Career Development
Works Cited
Ebook Package
$33.06
ISBN 9781524955137
Details eBook w/Ancillary Site 180 days