RETURN TO SEARCH RESULTS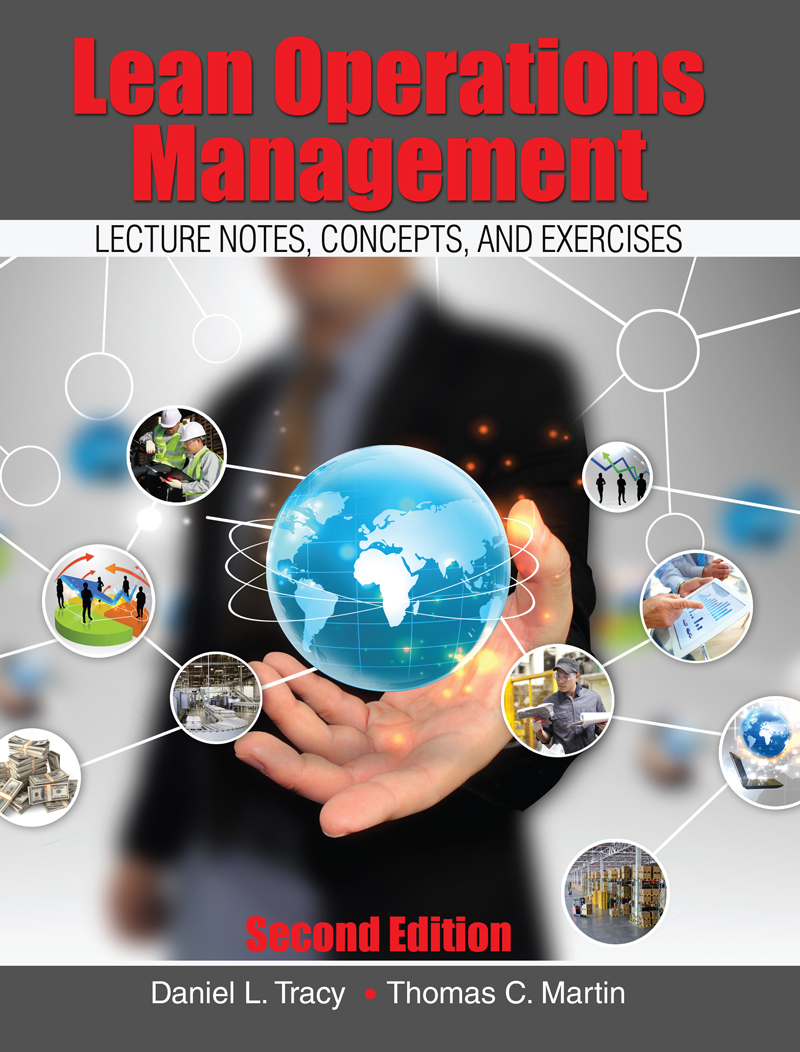 Details: Print Product |
New Edition Now Available!
Operations management and related decision science fields (lean management, business analytics, project management, and supply chain management) have a critical role in today's competitive business marketplace.
Lean Operations Management is centered on lean management and thinking and based on course design research and the concept of active learning. Discussions, activities, problems, and assessments are built into this textbook for use directly in class to immediately foster practice, encourage reinforcement, actively engage students in work and discussions, and immediately impact learning.
Lean Operations Management features:
a lean management theme throughout.
a superior pedagogical approach that enhances learning.
ideal value propositions for students focused on learning.
comprehensive instructor resources.
related electronic files for activities and problems, homework solutions, and an electronic version of the author's text bank.
Chapter 1—Introduction to Operations Management
Chapter 2—Operations Strategy and Competitiveness
Chapter 3—Forecasting
Chapter 4—Product Design and Process Selection
Chapter 5—Lean Operations Management and Lean Systems
Chapter 5A – 5S Visual Management
Chapter 5B – Lean Systems Analysis Exercise
Chapter 6—Supply Chain Management
Chapter 7—Total Quality Management
Chapter 8—Statistical Process Control
Chapter 9—Capacity Planning and Facility Location
Chapter 10—Linear Programming/Transportation Model
Chapter 11—Facility Layout
Chapter 12—Waiting Line Systems
Chapter 13—Evaluating Push Versus Pull Systems
Chapter 14—Work Design
Chapter 15—Inventory Management Experiential Exercise
Chapter 16—Inventory Theory
Chapter 17—Scheduling
Chapter 18—Project Management
Print
$33.00
ISBN 9781524983628
Details Print Product