RETURN TO SEARCH RESULTS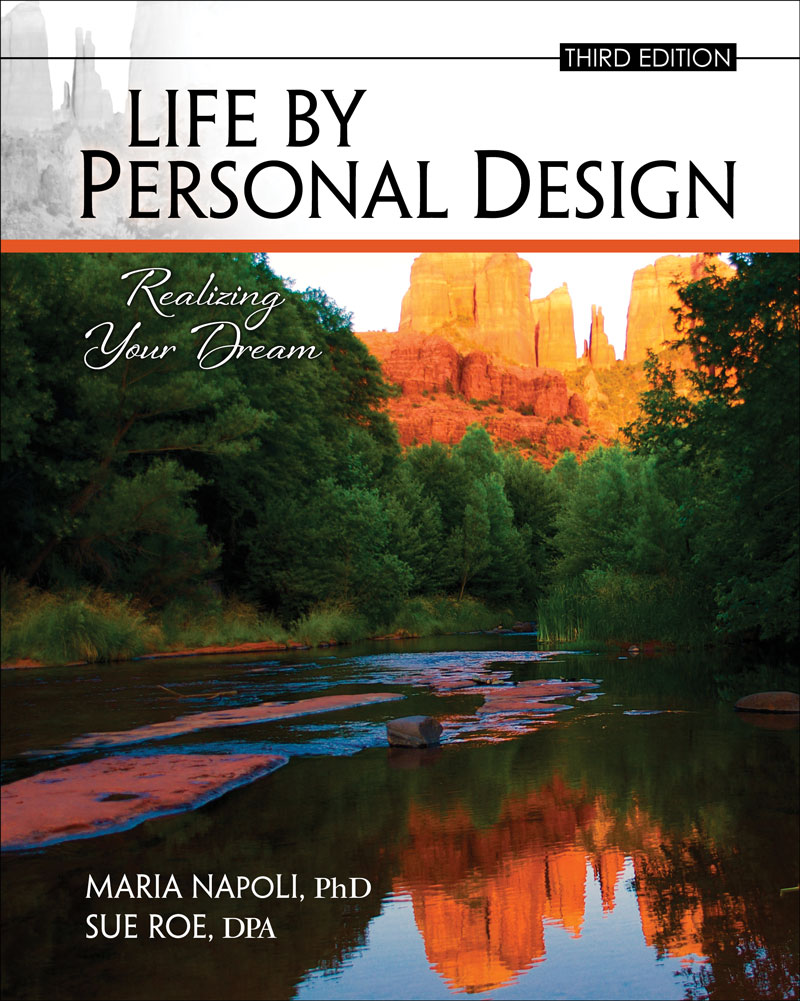 Life by Personal Design: Realizing Your Dream
Author(s): Maria Napoli, Susan Roe
Edition: 3
Copyright: 2017
Pages: 182




Details: Electronic Delivery EBOOK | 180 days |
Life by Personal Design: Realizing Your Dream is a journey: your journey...
One that offers you an opportunity to transform your life. The key to maximizing your personal experience with Life by Personal Design is becoming aware that you have choices … and then exploring those choices to direct you to a more fulfilling life. Your personal mission will be to actively engage in specially designed activities to help you live your Life by Personal Design.
Discover how to:
Become mindful of others
Realize your vision and passions
Be aware of and interact with your environment
Integrate nutrition and exercise into your daily life
Build positive relationships
Balance times for rest, relaxation and have fun!
ABOUT THE AUTHORS
PROLOGUE
CHAPTER 1 MINDFULLY CREATING THE LIFE YOU LOVE
CHAPTER 2 EATING WITH JOY AND HARMONY
CHAPTER 3 MAXIMIZING YOUR BODY'S VITALITY
CHAPTER 4 DISCOVERING YOUR BALANCE: REST AND RELAXATION
CHAPTER 5 BUILDING HARMONIOUS RELATIONSHIPS
CHAPTER 6 PROTECTING YOUR LIFE SPACE: ENVIRONMENTAL AWARENESS
CHAPTER 7 CHERISHING YOUR PASSIONS
CHAPTER 8 VISIONING YOUR LIFE
EPILOGUE
Ebook
$43.25
ISBN 9781524975456
Details Electronic Delivery EBOOK 180 days