RETURN TO SEARCH RESULTS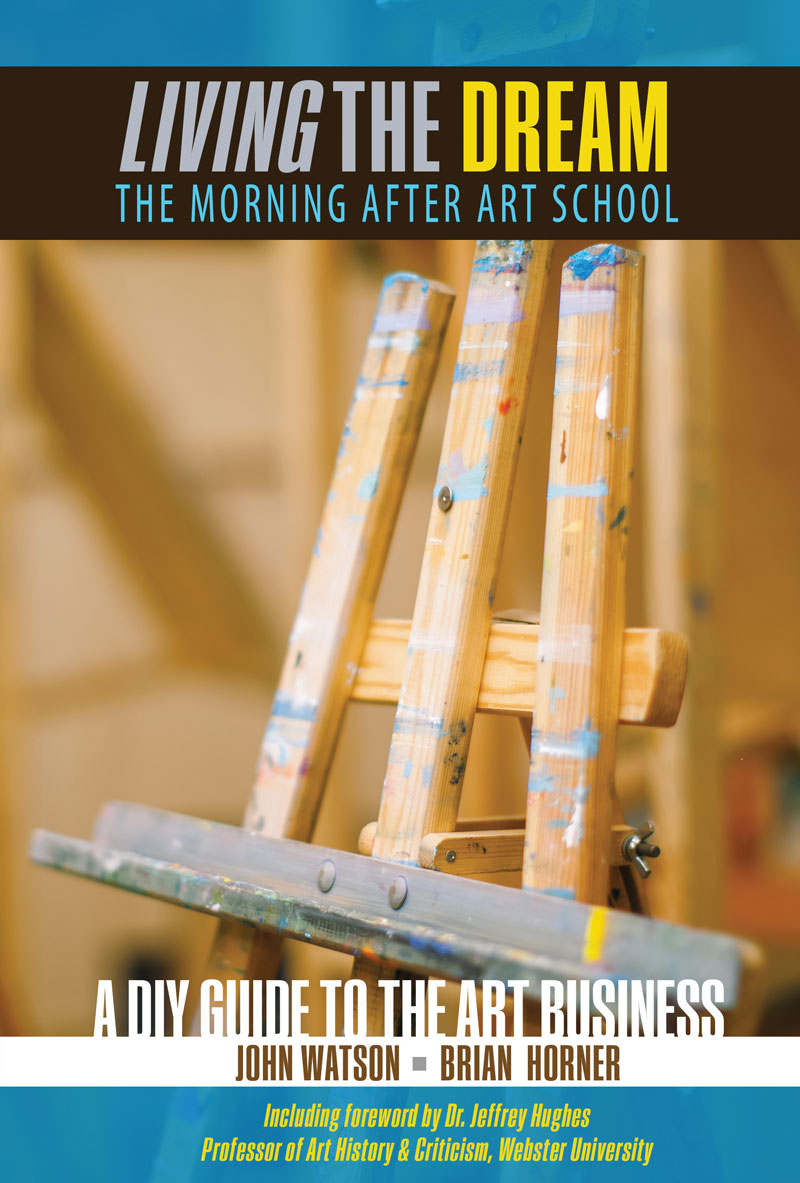 Living the Dream: The Morning After Art School
Author(s): John Watson, Brian Horner
Edition: 1
Copyright: 2017
Pages: 104




Details: Print Product |
You've likely been asked over and over, "What are you going to do with an art degree?"
And maybe you've been asking yourself that very question.
The career of an artist, like that of an actor or musician, is not one that looks like the traditional careers that many of your friends will have. You are a creative individual, an artist, and you've always done things your way.
Designed to mimic the creative process of artists, Living the Dream...The Morning After Art School gives current or former art majors insights and tools to help navigate life as highly capable artists trying to put together a living from a variety of income streams.
Living the Dream...The Morning After Art School exposes readers to creative ways of considering their career options. It uses terms familiar to the academic study of art, and in this way, a world that is foreign and overwhelming to many aspiring professional artists is brought easily and clearly into their comfort zone, equipping them for their quest to build a life doing what they love.
Topics covered include planning, interpersonal skills, resume / website design tips, art exhibition skills, artist statements, and other important aspects of a career in the arts.
Foreword
Preface
Acknowledgements
About the Authors
CHAPTER 1 Sketch – An Introduction
CHAPTER 2 Composition – Playing Well With Others
CHAPTER 3 Process – The Daily Grind
CHAPTER 4 Craftsmanship – Attention to Detail
CHAPTER 5 Critique – Getting Your Work Out There
CHAPTER 6 Context – Exhibiting and Moving Art
CHAPTER 7 Materials – The Building Blocks of the Business
CHAPTER 8 Self-Portrait – Living the Dream!
APPENDIX 1 Sample Artist Statements
APPENDIX 2 Sample Press Releases
APPENDIX 3 Useful Online Resources
APPENDIX 4 Sample Business Forms
Print
$29.77
ISBN 9781524904203
Details Print Product