RETURN TO SEARCH RESULTS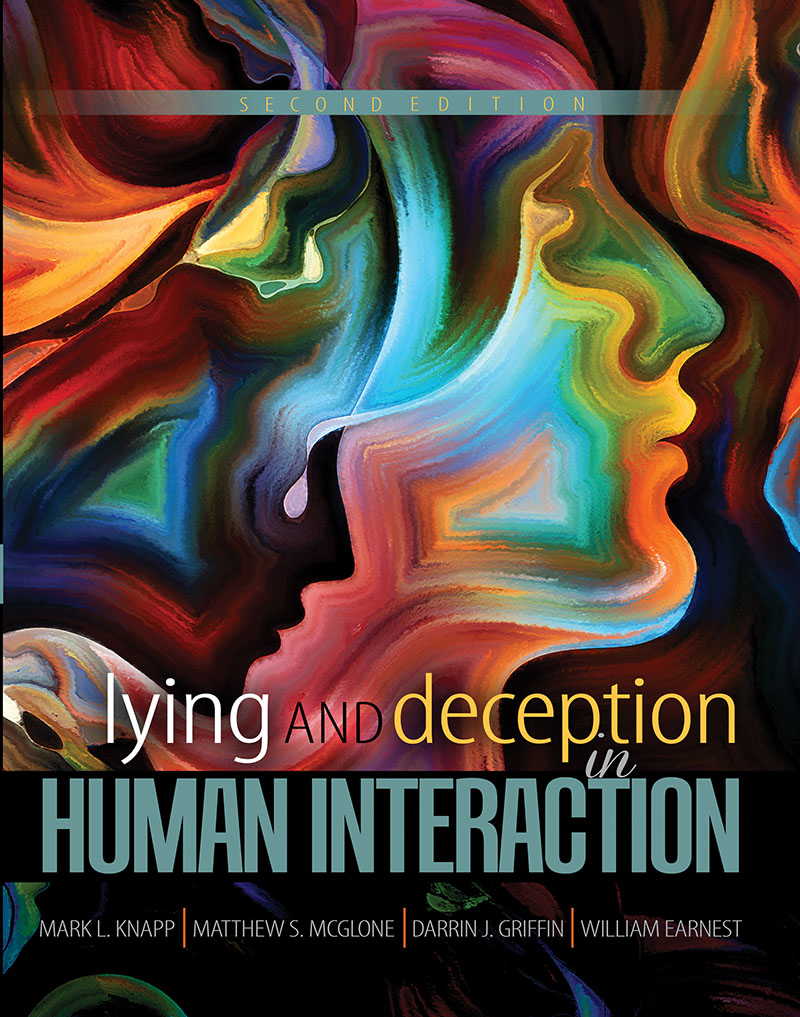 CHOOSE FORMAT ?
Details: Print Product Only (SA,CP, Pak, all Print) |
New Second Edition Now Available!
Issues bearing on lying and deception impact every act of communication we undertake and our evaluation and analysis of every message we process.
Lying and Deception in Human Interaction presents the subject from a variety of perspectives. The text primarily focuses on the communication process while blending in concepts and references that touch on many important areas of study across the humanities and social sciences.
Classroom tested and proven by thousands of students, the second edition of Lying and Deception in Human Interaction:
Examines the nature of lying and deception, truth, and various ethical perspectives associated with truth telling and deception.
Analyzes various manifestations of deceptive behavior. It illustrates how human deception is just another manifestation of a process that all living organisms on the planet practice, a chapter on self-deception, and the deception of others.
Features a dedicated section on lie detection. The text examines how human observation, machines, tests, drugs and other aids to improve lie detection accuracy.
Presents how political leadership, journalism, writing history, memories, resumes, and the manipulation of visual images can deceive masses.
Is practical! Knowledge of lying and decision provides students with cognitive and perceptual skills to better deal with con artists, internet scams, and hoaxes.
Chapter One: Perspectives on Lying and Deception
Chapter Two: Perspectives on Truth
Chapter Three: Ethical Perspectives
Chapter Four: Nonhuman Deception
Chapter Five: Children as Liars and Targets of Lies
Chapter Six: Self-Deception
Chapter Seven: Performing Lies and Deceit
Chapter Eight: Specialists in Lying and Deception
Chapter Nine: Unassisted Lie Detection
Chapter Ten: Assisted Lie Detection
Chapter Eleven: Speaking to the Public: Lies and Political Leadership
Chapter Twelve: Deceptive Writing in the Public Arena
Chapter Thirteen: Visual Deception in the Public Sphere
Print
$85.00
ISBN 9781465284594
Details Print Product Only (SA,CP, Pak, all Print)