RETURN TO SEARCH RESULTS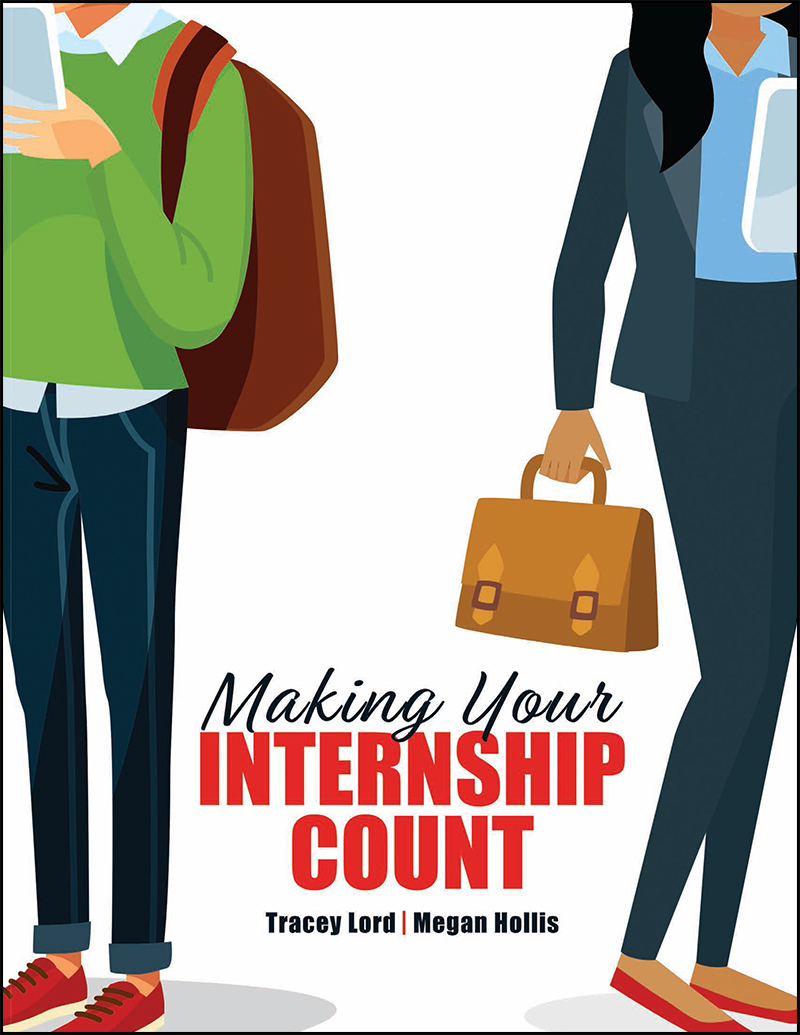 Details: Electronic Delivery EBOOK | 180 days |
Making Your Internship Count is a workbook designed for use concurrently with an experiential learning opportunity.
Divided into sections for both the student Intern and the professional supervisor, the workbook moves through time-relevant professional development exercises and tips before the internship begins, during the settling in and on-boarding phase, the mid-point and the wrapping up and off-boarding phase.
Student interns are provided with exercises including growth and attainment of the NACE Career Readiness skills at the beginning, mid-point, and end-of-experience timeframes that help them track their personal and professional growth resulting from the experience. This is especially useful for the student who has never worked in a professional work setting or has the goal of converting their internship into a full-time job offer.
Professional supervisors will find tools and pointers for preparing for an intern, supervising an intern in addition to delivery of an effective mid-semester and end-of-experience evaluation. This is especially useful for supervisors interested in providing quality internship experiences and retaining interns while increasing organizational campus branding through word-of-mouth feedback from interns.
SECTION 1 Making Your Internship Count
What Is Experiential Learning?
Common Forms of Experiential Learning Opportunities
What Makes an Internship an Internship
Why Are You Pursuing an Internship?
Successful People Who Started as Interns
Introduction
National Association of Colleges & Employers (NACE) Career Readiness Skills
First Impressions—Before You Begin Your Internship
Writing Your Learning Goals
National Association of Colleges & Employers (NACE) Career Readiness Skills Pre-Test
SECTION 2 Settling into Your Internship
Understanding Your Workplace Culture
Maintain Your Willingness to Learn
Be Open to Feedback
Check in on Your Learning Goals
SECTION 3 Avoiding the Mid-Point Slump
National Association of Colleges & Employers (NACE) Career Readiness Skills Mid-Point Skills Test
SECTION 4 Wrapping Up Your Internship
Closing Out Your Internship
Your Learning Goals—End-of-Experience Review
National Association of Colleges & Employers (NACE) Career Readiness Skills End-of-Experience Skills Test
Remembering Why You Pursued an Internship
Lasting Impressions—After Your Internship
SECTION 5 Maximizing Your Internship Supervision Experience
What Makes an Internship an Internship—It's You!
Why Did Your Student Intern Pursue an Internship?
First Impressions—Before Your Intern Arrives
Onboarding Your Student Intern
National Association of Colleges & Employers (NACE) Career Readiness Skills
Avoiding the Mid-Point Slump
Wrapping Up the Internship
Ebook
$38.59
ISBN 9781524987459
Details Electronic Delivery EBOOK 180 days