RETURN TO SEARCH RESULTS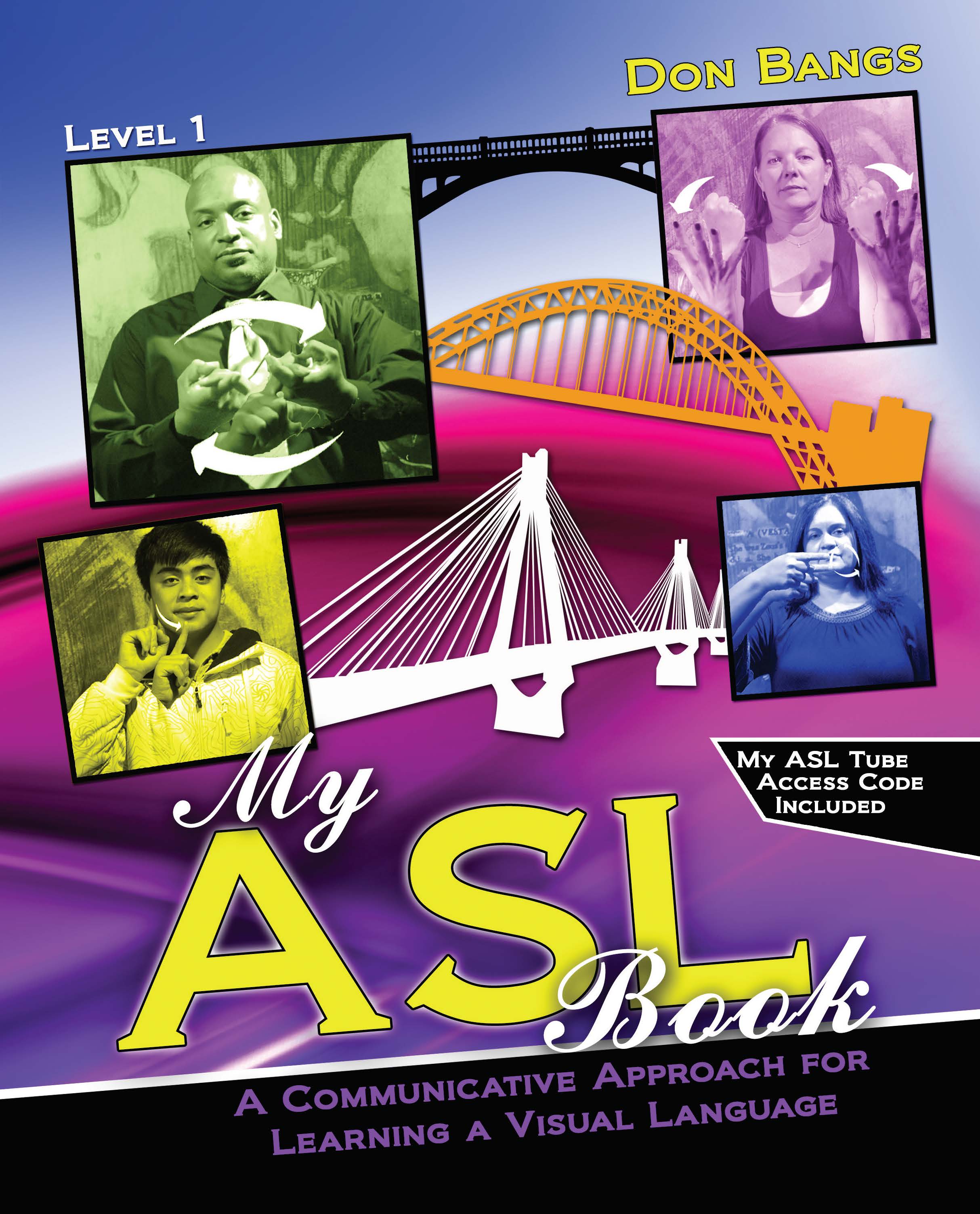 My ASL Book: A Communicative Approach for Learning a Visual Language
Author(s): Donald Bangs
Edition: 1
Copyright: 2011




Details: eBook w/KHPContent Access | 180 days |
To purchase access to the course website only with videos, click here: http://www.myasltube.com then select "Click here to purchase."
---
Provide your students with powerful tools to communicate effectively through a visual language.
My ASL Book: A Communicative Approach for Learning a Visual Language helps students learn how to communicate and interact with Deaf people in a variety of settings and contexts. This text offers hearing students the tools for success in building relationships with Deaf people, developing fluency in ASL, and enhancing awareness and knowledge of Deaf culture.
My ASL Book, an award-winning ASL textbook, gives students a better understanding of how to use the different modes of communication - speaking, signing, gesturing, using facial and body language - to become a better overall communicator. The American Sign Language is a complex, modern language that is just as challenging to learn as any other language.

My ASL Book uses three elements to teach your students how to communicate in American Sign Language:
Printed information describing different aspects of ASL and Deaf culture.
A website, My ASL Tube, with many videos that demonstrate real-world sign language communication among Deaf and hearing people.
Photographs of individual signs and phrases for reference and review.
This enhanced learning package actively involves students to participate in practicing their new language through the interactive website. In addition to video demonstrations, there are classroom activities, presentations in PowerPoint® format, chapter quizzes, exams, and instructor resources.
Chapter 1: Getting Ready to Learn ASL
Chapter 2: Making Friends with Deaf People
Chapter 3: Deepening Friendships with Deaf People
Chapter 4: A Visit to the Deaf World
Chapter 5: At Work and Play in the Deaf World
Chapter 6: Not Home Alone! Visiting a Deaf Home
Chapter 7: Celebrating the Diversity of the Deaf World
Ebook Package
$124.04
ISBN 9781465234742
Details eBook w/KHPContent Access 180 days