RETURN TO SEARCH RESULTS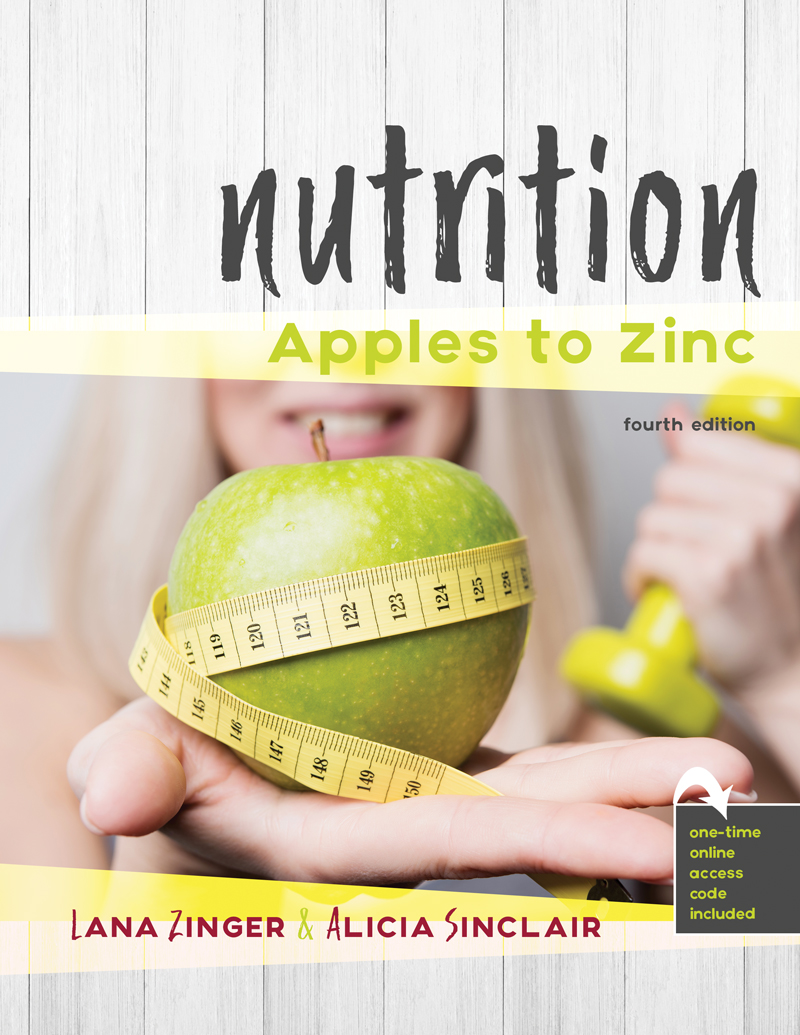 Details: eBook w/KHPContent Access | 180 days |
Drs. Zinger and Sinclair bring you the most recent, evidenced-based academic book on nutrition.
This edition of Nutrition: Apples to Zinc includes:
The latest findings on gut health
New applications with individualized fitness
Metabolic imbalances and role of inflammation in diseases
An enhanced look at the latest diet trends
1 Introduction
2 Dietary Guidelines for Americans
3 Essential Nutrients
4 Relationship Between Food and Disease
5 Nutrition Across the Lifespan
6 Most Popular Diets
7 Our Food Supply
8 How to Manage Your Weight
9 Myths and Misconceptions
10 Eating Better in America: Putting It All Together!
11 Healthy Recipes
Ebook Package
$69.46
ISBN 9781524982324
Details eBook w/KHPContent Access 180 days