RETURN TO SEARCH RESULTS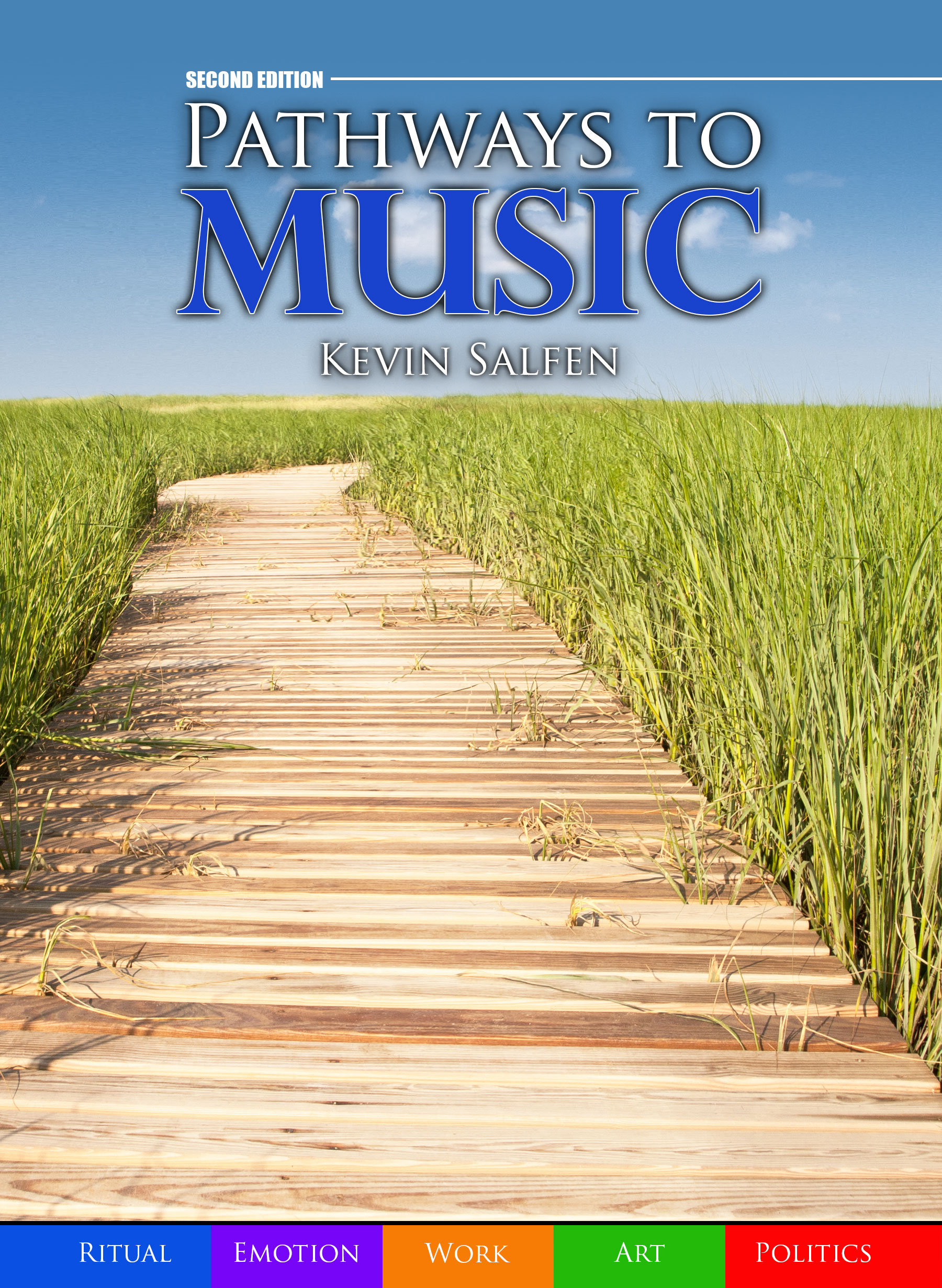 Pathways to Music
Author(s): Kevin Salfen
Edition: 2
Copyright: 2018
Maybe you've noticed? Traditional music appreciation textbooks aren't cutting it anymore. Conceived as streamlined, even "dumbed-down" chronological surveys of Euro-American music, they are increasingly distant from students whose literacy is more diverse. When these textbooks feature music from other cultures, it's sidelined—often literally—a counterexample, a complement, reinforcing a hierarchy that today's university students have every reason to challenge.
What if there was a different approach? One that puts music from various cultures on equal footing by focusing on themes instead of grand narratives. One that brings together ethnomusicology and musicology to help students develop a cohesive frame for better appreciating the diversity of music in their world.
There is.
Pathways to Music takes five topics—ritual, emotion, work, art, and politics—as starting points for encouraging a new appreciation for music. The content is diverse. From South African isicathamiya to the fugues of J. S. Bach, from shakuhachi music to the blues of Robert Johnson—the emphasis is on how the five pathways can be used to understand music across a wide stylistic, chronological, and geographical span.
The textbook is modular at every level. Each pathway has a conceptual introduction and three associated content chapters from which an instructor can choose. This means that an instructor can shape the course to maximize diversity of content or to "tell a story" through the five pathways without sacrificing structure and depth. To encourage instructors and students to develop additional correspondences between chapters, each is constructed from the same modules: Defining Terms, Historical and Cultural Context, Music Technologies, Analysis, and Summary.
The anthology is vast. Pathways to Music is bundled with Napster, so instructors and students have access to over 30 million tracks. Hear new releases in every genre, make class playlists, explore music off the beaten track without the fear that you're assigning students "free audio" that infringes copyright.
It's personal. The chapters include personal experiences, reminders that music affects us (including the writer) as individuals. Suggested assignments, from conducting fieldwork to blogging on favorite albums, ask students to make the textbook content useful to them.
Pathway One: Music as Ritual
Introduction
Chapter One: Gregorian Chant and Catholic Liturgy
Chapter Two: Renaissance Polyphony and Rituals of Power
Chapter Three: The Shakuhachi and Enlightenment in One Sound
Pathway Two: Music as Emotion
Introduction
Chapter One: The Madrigal and a Musical Language for Emotion
Chapter Two: Affecting Great Feeling on the Baroque Stage
Chapter Three: Blues and Pain into Pleasure
Pathway Three: Music as Work
Introduction Chapter One: Bach the Teacher and the Work of Fugue
Chapter Two: Enlightened Pleasures: Hearing the Classical Symphony
Chapter Three: Singing Raga, Clapping Tala in the Karnatak Kriti
Pathway Four: Music as Art
Introduction
Chapter One: Noh and the Practice of Art
Chapter Two: Reading and Rereading the Romantic Lied
Chapter Three: Modernism and the Musical Art Object
Pathway Five: Music as Politics
Introduction
Chapter One: Wagner and Opera for a German Nation
Chapter Two: Performing a Post-Apartheid South Africa
Chapter Three: Opening up a Thought Space Through Process Music
Website
$81.04
ISBN 9781524975913
Details KHPContent 180 days