RETURN TO SEARCH RESULTS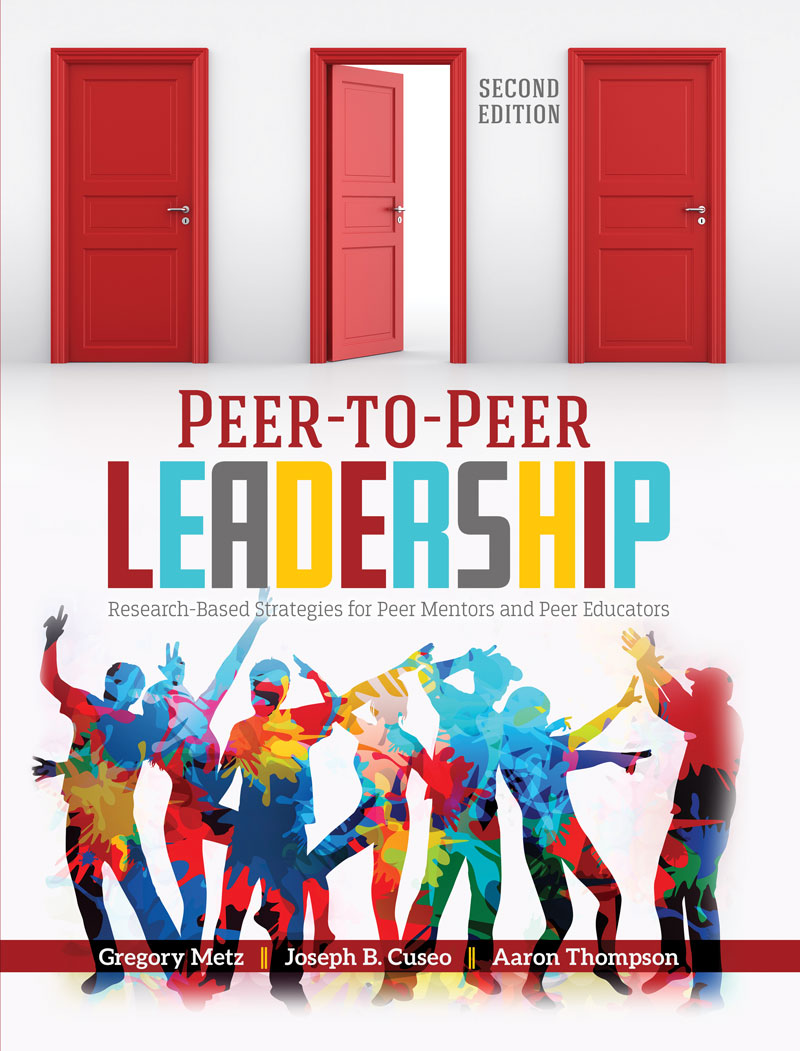 Peer-to-Peer Leadership: Research-Based Strategies for Peer Mentors and Peer Educators
Author(s): Greg Metz , Joseph B Cuseo, Aaron Thompson
Edition: 2
Copyright: 2019
Pages: 470, 472 at LSI




Details: Print Product |
Peer-to-Peer Leadership: Research-Based Strategies for Peer Mentors and Peer Educators is designed to help student leaders navigate each step in the process of leadership development. It touches all the bases of effective leadership, equipping students with an arsenal of powerful leadership practices. The book is infused with the following features:
Research-Driven – recommended practices are well-grounded in leadership theory and scholarship drawn from multiple fields of study.
Principle-Based – suggested strategies are built on transferable principles that student leaders can apply across different leadership roles in college and beyond.
Reflections – thought-provoking questions are interspersed within each chapter, keeping students engaged throughout the reading process.
Sidebar Quotes –words from famous and influential leaders reinforce key concepts.
Tales from the Trenches – leadership tips and insights are offered by current and former peer leaders.
Author's Experiences – relevant stories are shared by the book's authors, serving to personalize the book's content.
Concept Maps – key ideas are visually organized into diagrams, images, and figures.
Internet Resources – websites at the end of each chapter are recommended for further information on the chapter topic.
Exercises – end-of-chapter activities encourage students to apply the chapter's content to their leadership role on campus.
Self-Assessment Instrument – an extensive inventory of leadership self-assessment and development questions is included at the end of the book.
Chapter 1 The Purpose and Power of Leadership
Chapter 2 The Essence of Leadership
Chapter 3 The College Experience
Chapter 4 Social and Emotional Intelligence
Chapter 5 Setting Goals and Maintaining Motivation
Chapter 6 Managing Time and Tasks
Chapter 7 Academic Coaching
Chapter 8 Holistic Leadership
Chapter 9 Leadership for Diversity
Chapter 10 Leading Groups
Chapter 11 Organizational Leadership
Chapter 12 Civic Leadership
Print
$58.43
ISBN 9781524976712
Details Print Product