RETURN TO SEARCH RESULTS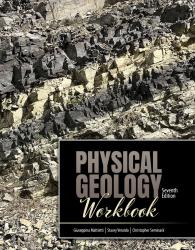 Introductory Physical Geology Workbook provides hands-on activities that complement the physical geology lectures and guide the students from understanding science to applying their knowledge.
Introductory Physical Geology Workbook:
includes modified exercises to encourage students to explore relevant and up-to-date aspects of physical geology.
strengthens the connection between lecture and laboratory experience by designing pre-lab questions.
features more database-related exercises that the students need to be able to query databases, produce meaningful representations of the data and grasp the meaning and the implications of the information that retrieved this way.
SECTION 1: EARTH MATERIALS
Chapter 1 Identification of Common Rock-Forming Minerals
Chapter 2 Identification of Igneous Rocks
Chapter 3 Identification of Sedimentary Rocks
Chapter 4 Identification of Metamorphic Rocks
SECTION 2: SURFACE PROCESSES
Chapter 5 Introduction to Topographic Maps
Chapter 6 Landscape Evolution by Stream Erosion
Chapter 7 Flood Recurrence and Hazard
Chapter 8 Coastline Evolution
SECTION 3: TECTONICS
Chapter 9 Volcanic Processes
Chapter 10 Earthquake Analysis
Chapter 11 Crustal Deformation
Chapter 12 Plate Dynamics and Isostasy
Chapter 13 A Visit to the National Museum of Natural History
Print
$78.75
ISBN 9798765710371
Details Print Product